Jennifer Lopez & Ben Affleck Pack On The PDA During NYC Stroll
By Hayden Brooks
September 27, 2021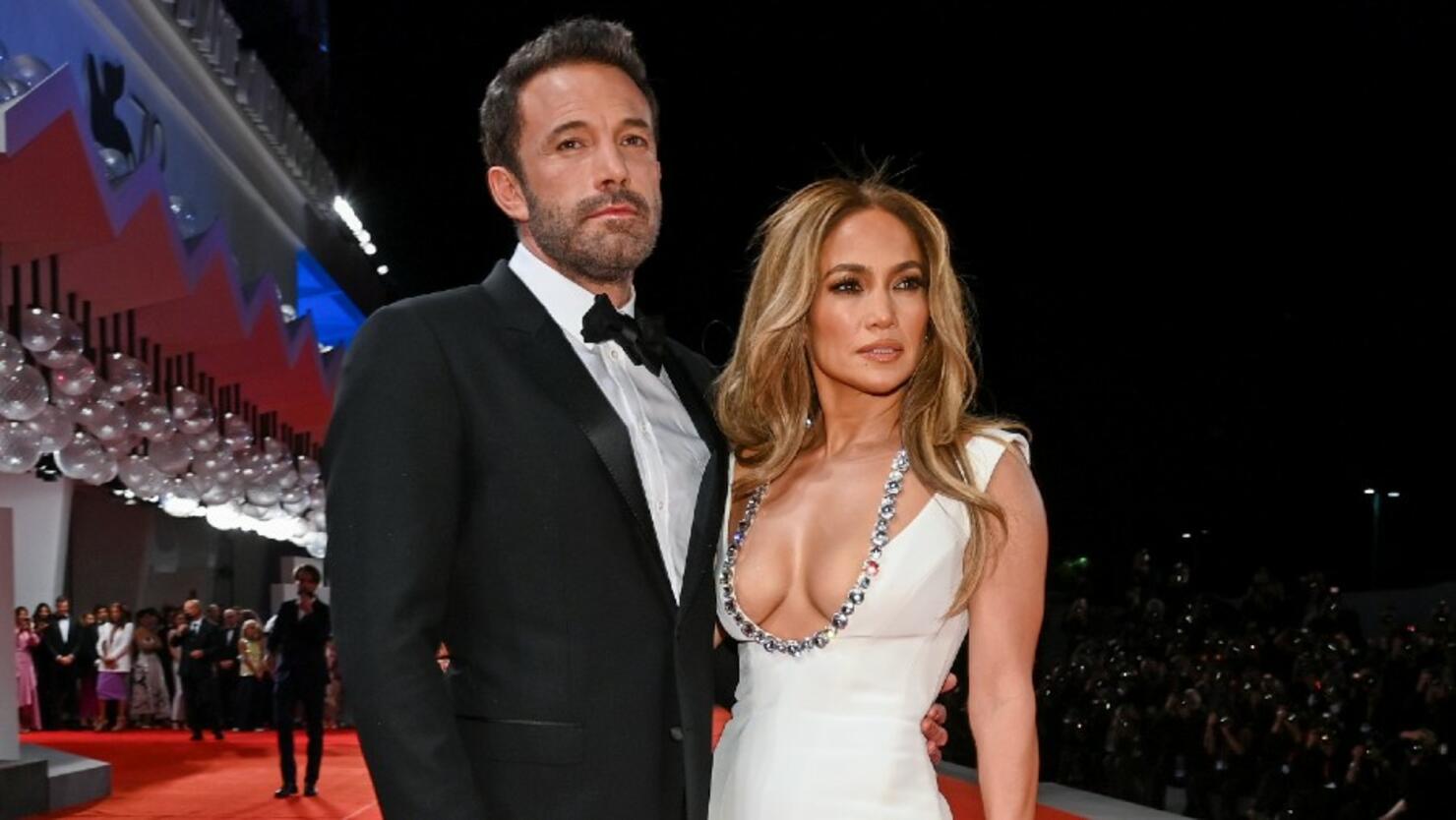 Ben Affleck was right by Jennifer Lopez's side as she performed at the Global Citizen Live event in New York City and it seems the pair had some downtime, too.
In photos obtained by ET Online, Lopez, 52, and Affleck, 49, took to the streets of the Big Apple in some fall apparel on Sunday (September 26) after the performance. At one point, they stopped to hold each other and share a kiss without the worry of paparazzo or neighboring spectators.
Earlier this month, an insider revealed that the power couple has already started to plan their holidays together, considering that they are going to be spending some time apart this fall due to their filming schedules. While Affleck is heading to Texas, Lopez is heading to Canada for a separate work obligation. "They will both get a break. For Jennifer, Christmas is all about the kids. She makes it very special for them. She loves Christmas," the insider recently admitted. "This year, it will take some more planning since Ben wants to be with his kids too. They haven't made any specific holiday decisions yet and are still working it all out."
Both stars have remained mum on their romantic reconciliation, but Affleck did share rare commentary on Lopez as part of her new cover story for her honor as Adweek's 2021 Brand Visionary. "All I can tell you is that I have seen firsthand the difference representation makes, because I have seen, over and over and over and over, women of color approach Jennifer and tell her what her example as a strong woman and a woman succeeding and demanding her fair share in the business world means to them," he told the outlet.
"I am in awe of what Jennifer's effect on the world is. At most, as an artist, I can make movies that move people," he continued. "Jennifer has inspired a massive group of people to feel they have a seat at the table in this country. That is an effect few people throughout history have had, one I will never know and one I can only stand by and admire with respect."