Megan Thee Stallion Reps The Hot Girl Brand At Governors Ball 2021
By James Dinh
September 27, 2021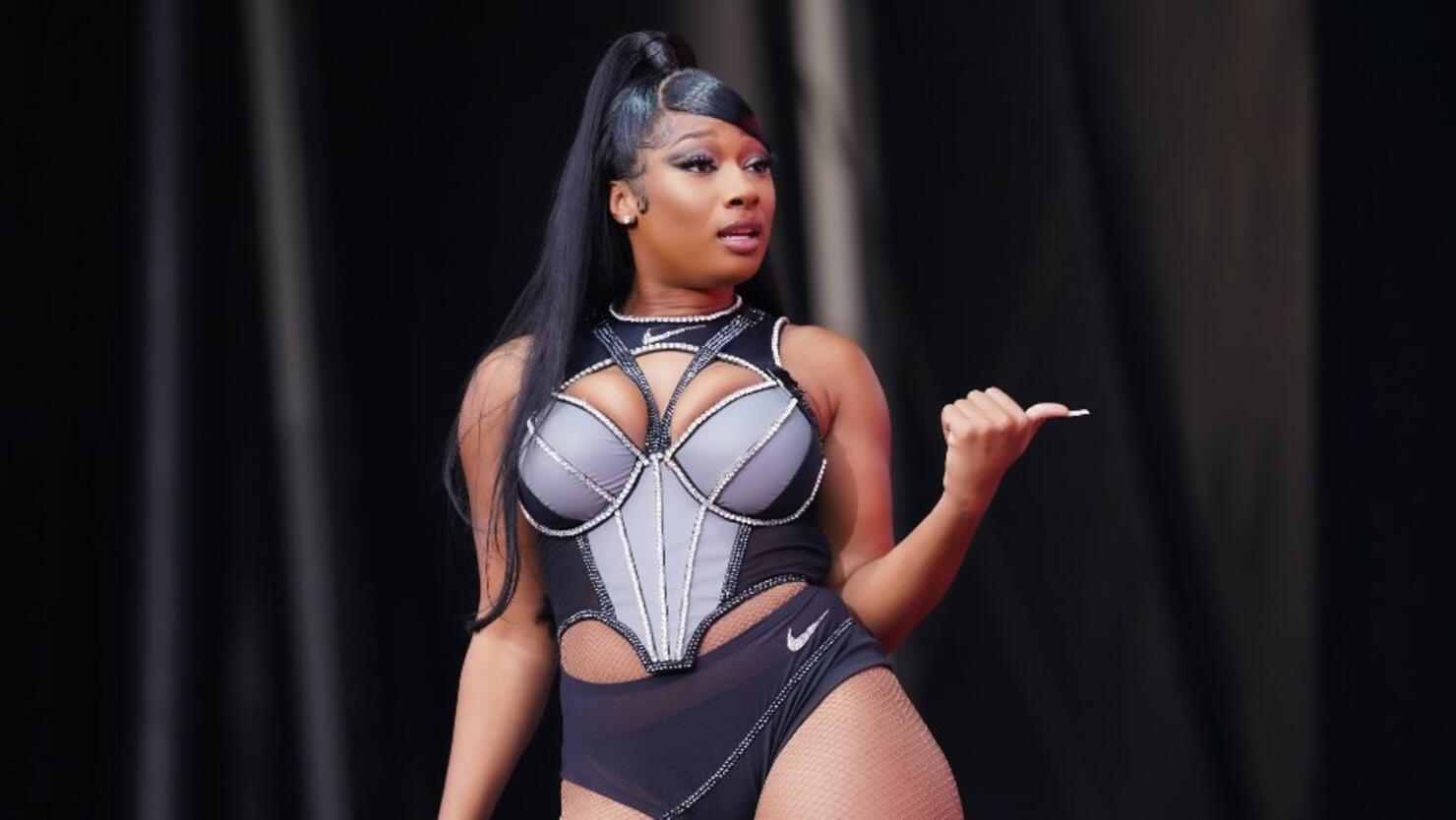 Megan Thee Stallion will forever be synonymous with the phrase, "Hot Girl Summer," but that energy stretches beyond the scorching season, as witnessed during her set as part of Day 2 of Governors Ball 2021.
On Saturday evening (September 25), the rapper took to the GOVBALLNYC Presented by Verizon stage for an hour-long performance that heard her push her Hot Girl brand through and through. Making a fashionable late arrival to the stage after a 20 minutes delay, the chart-topper rocked a bedazzled Nike ensemble as their latest celebrity spokesperson and opened up with 2019's "Realer." Meg touched on selects from past and present, running through her catalog with "Simon Says," "Hot Girl Summer," "Big Ole Freak," "Thot Sh*t" and, of course, the crowd-pleasing, "WAP," sans Cardi B. While she spit, twerked and even pulled out some tight choreographed routines with her six backup dancers, her biggest offering to the Citi Field audience was her Hot Girl band. Are you a Hot Girl with your own money? She reps for you. You a Hot Girl that loves your body, flaws and all? She got you. Are you still having a Hot Girl Summer no matter what season it is? Meg has your back.
At one point during the set, Hot Girl Meg seemingly turned her attention to the recent controversy surrounding laws prohibiting women from abortions as early as six weeks in her home state of Texas. "Everybody put your motherf*cking middle fingers up because we don't give a f*ck about these haters," she declared to the crowd. "We don't give a f*ck about the ones that don't f*ck with us. We don't give a f*ck about these hoe ass men trying to tell us what the f*ck to do with our motherf*cking bodies."
As the crowd applause and roar would indicate, Gov Ball was receptive to her messaging, something that the rapper knew would be impossible without the support of her Hotties. "If there wasn't no y'all, there would be no me, so I wanted y'all to know that I appreciate y'all and I would always go out of my way to f*ck with y'all as hard as y'all f*ck with me," she told the crowd. "And I wanted to thank all the hot girls up here right now because we be motherf*cking working."