Miguel & Nazanin Mandi Split After 17 Years Together, 3 Years Of Marriage
By Kiyonna Anthony
September 27, 2021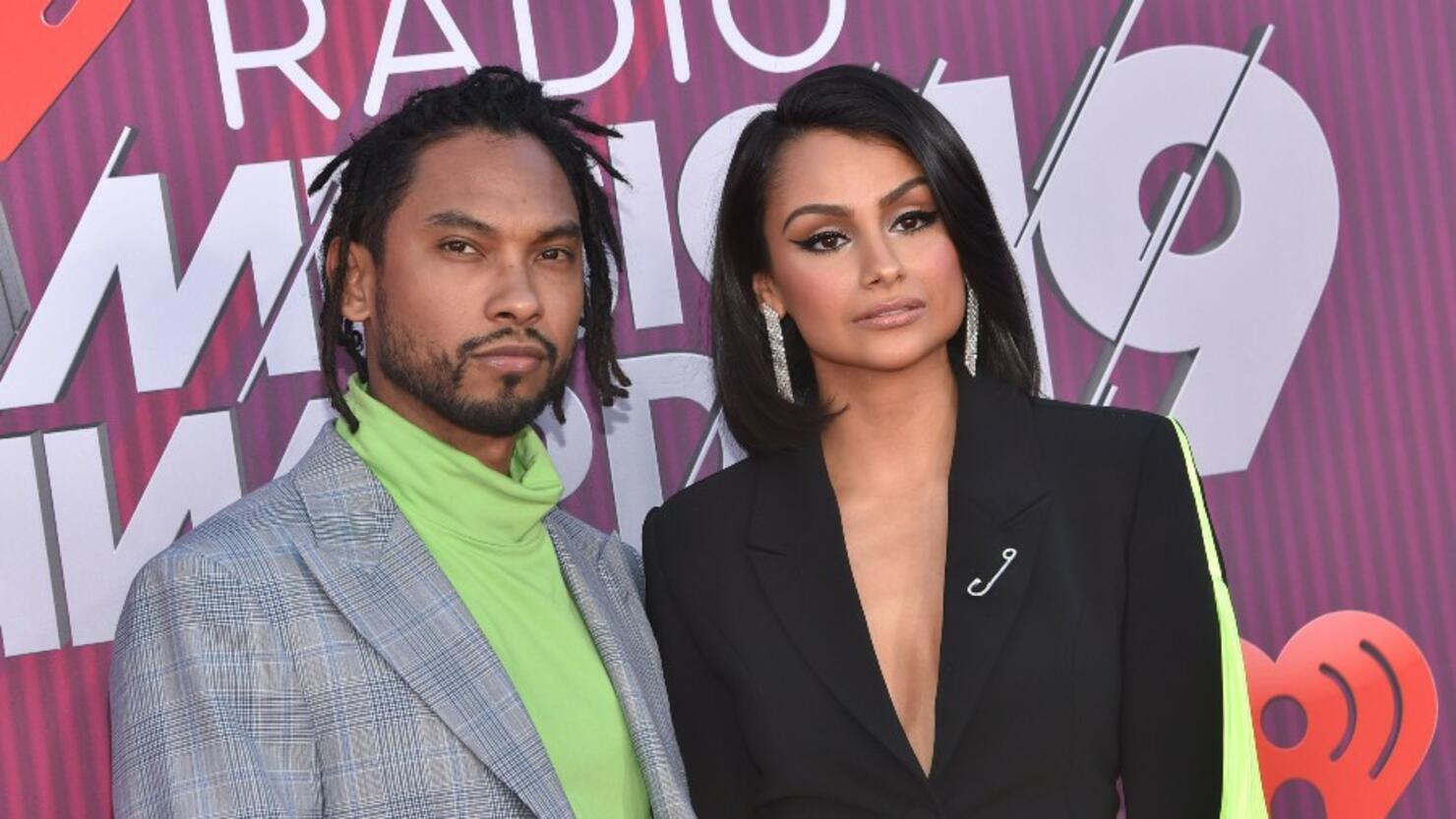 Miguel and wife Nazanin Mandi have officially called it quits.
On Monday, news broke that the couple has decided to split after 17 years together. A representative for the now former pair, who tied the knot back in 2018, told People Magazine:
"After 17 years together, Miguel and Nazanin Mandi have decided to separate and have been for some time now. The couple both wish each other well."
The Grammy Award winning singer proposed to his model wife in 2016 after having been together for over a decade. In November 2018, the happy couple was all smiles at the Hummingbird Nest Ranch in Simi Valley, California as they officially tied the knot. Shortly after, Nazanin took to Instagram to gush about her special day, saying:
"To those who came out to celebrate w/ us we are forever grateful & hope you left w/ a full drunk happy heart & memories to last a lifetime! Yes, this was a long time coming but timing is everything & we will continue to do things our way always & forever."
No word on why the couple decided to part ways, but things seem to be going well for the pair back in April when they appeared together in Miguel's music video for "So I Lie".
Fans were shocked to hear about the couple's untimely split. One fan shared:
"I'm not really into celebrity relationships because no one knows what happens behind closed doors, but damn we all were rooting for Miguel & Nazanin. They were solid before the fame & fortune & now after 17 years together they are separating. What is love?"
Another tweeter wrote:
"Miguel and Nazanin were my only celebrity relationship goals. Now i have nothing."
Well wishes to all involved.