Photo: Tyron Woodley Owns Up To 'I Love Jake Paul' Tattoo Wager
By Jason Hall
September 27, 2021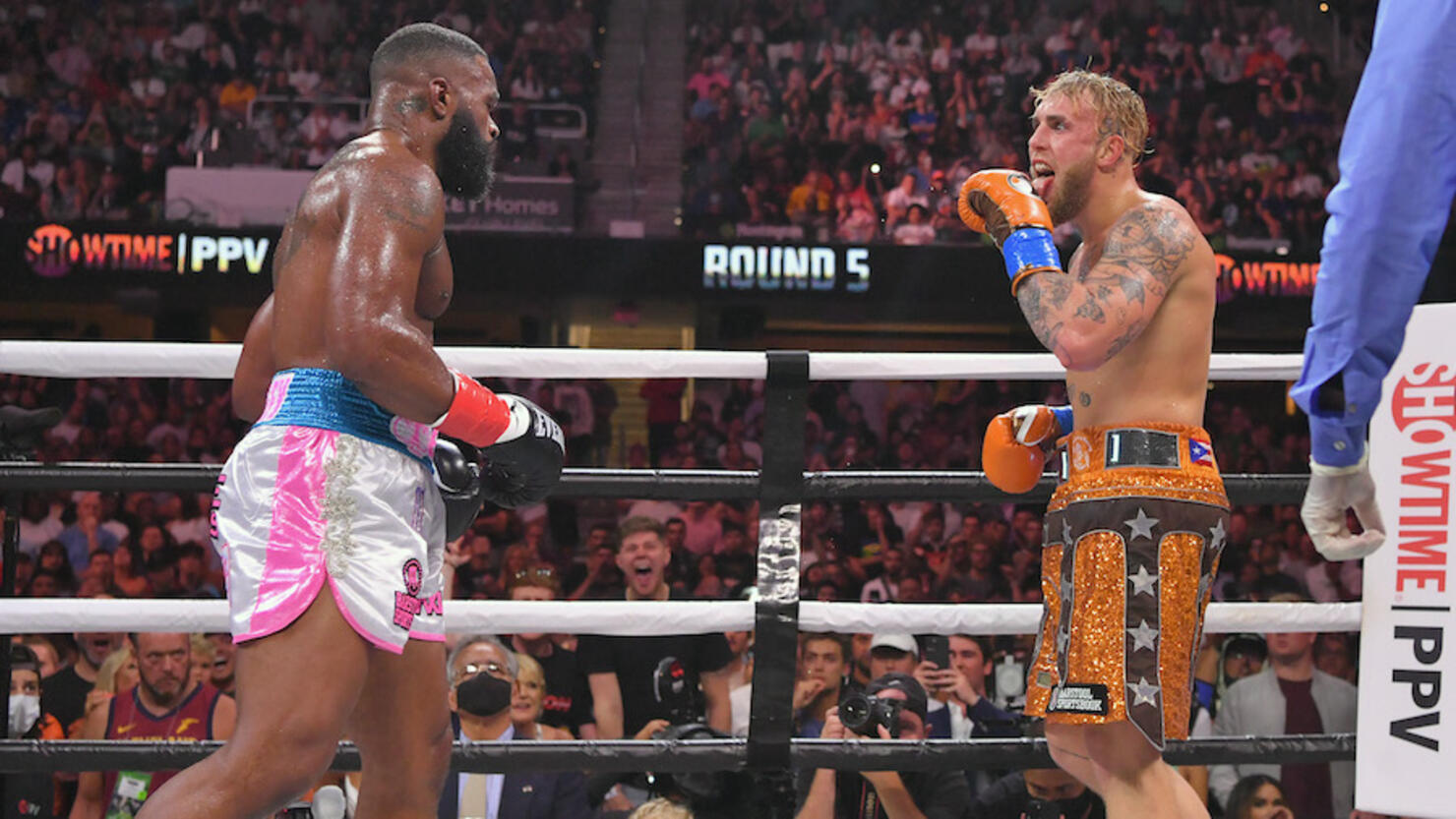 Tyron Woodley is a man of his word.
The former UFC Welterweight Champion posted a photo of his new "I love Jake Paul" tattoo on his left middle finger as part of his bet with the YouTuber before and after their boxing match last month.
Woodley shows off the tattoo as he appears to be flicking off a photo of Paul in a post shared on his Instagram account Monday (September 27).
"I love you son," Woodley wrote in the caption. "Now come and get this a** whippin cause i heard you been talking back to your elders. @jakepaul #ManOfMyWord."
Woodley also tagged a credit to celebrity painter and tattoo artist Rubia Santana (@rubiartista) in the post.
After the August 29 fight -- which Paul won via split decision -- the YouTuber told Woodley he'd grant a rematch if the former MMA star got the tattoo, which they shook hands on.
However, Paul told ESPN two weeks ago that Woodley was no longer in consideration for a rematch as he did not yet get the tattoo at the time.
Woodley's manager, Malki Kawa of First Round Management, told ESPN that the former UFC Champion is now back in play for the rematch after getting Paul's name tattooed on his finger.
The bet was initially made during a news conference for the match in July. Both men agreed verbally that the loser would tattoo that they loved the winner somewhere on their body.
After the fight, Paul's team said they would only consider a rematch if Woodley got the tattoo, though Woodley's representatives initially wanted a firmer agreement in place, which reportedly delayed the plans.