Blake Shelton Says New Music Is Coming And Fans Have Some Thoughts About It
By Kelly Fisher
September 28, 2021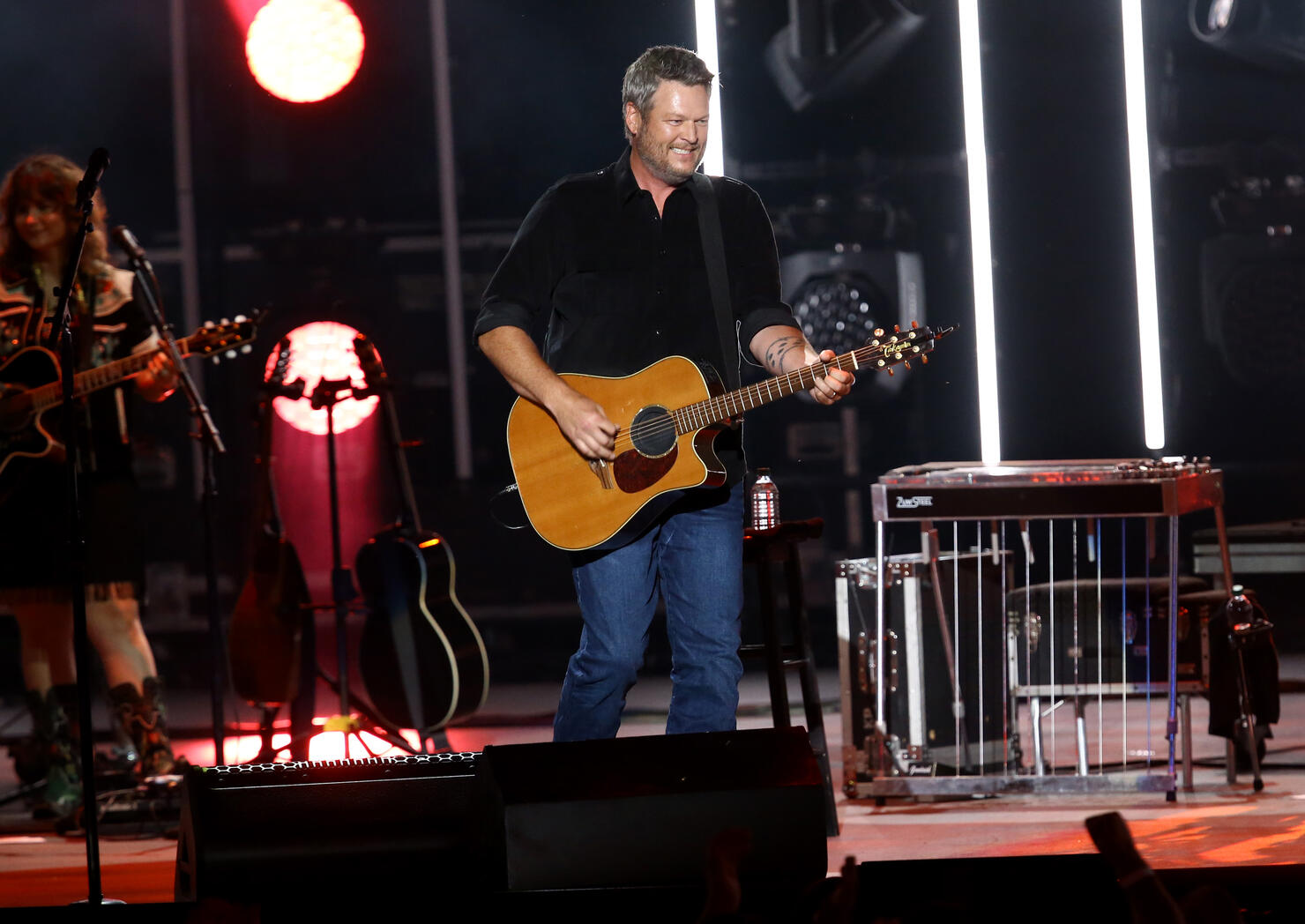 Crackling campfires and howling wolves should perk the ears of Blake Shelton fans everywhere.
The country crooner shared a short clip to his social media channels on Tuesday afternoon (September 28), taking in the "sweet sounds of new music coming.." Of course, fans are already hyped for whatever is coming. Some even speculated that it's a song he wrote for pop star Gwen Stefani when the couple tied the knot earlier this year.
But Shelton didn't reveal any specific details on Tuesday. All fans know for sure is "new music (is) coming soon."
The "Minimum Wage" singer released a 12-track album, Body Language, earlier this year. At that time, Shelton announced that he'd "spent a couple years on and off working on this record, explored some new sounds and styles, and put something together that I'm glad we FINALLY get to share with y'all!!!" The Voice coach also appears on country songbird RaeLynn's latest album BAYTOWN, which she debuted earlier this month. Shelton teamed up with her on the new song "Why I Got A Truck."
Shelton is performing during this year's iHeartCountry Festival presented by Capital One on October 30th in Austin, Texas. Fans can tune in to watch the star-studded show live via an exclusive livestream on LiveXLive.com or the LiveXLive app. iHeartMedia's Country music radio stations will also broadcast the event live, as well as on iHeartRadio.com and the iHeartRadio app. Tickets are currently on sale at texasboxoffice.com.