Camila Cabello Reveals Inspiration Behind 'Don't Go Yet' Lyrics
By Emily Lee
September 28, 2021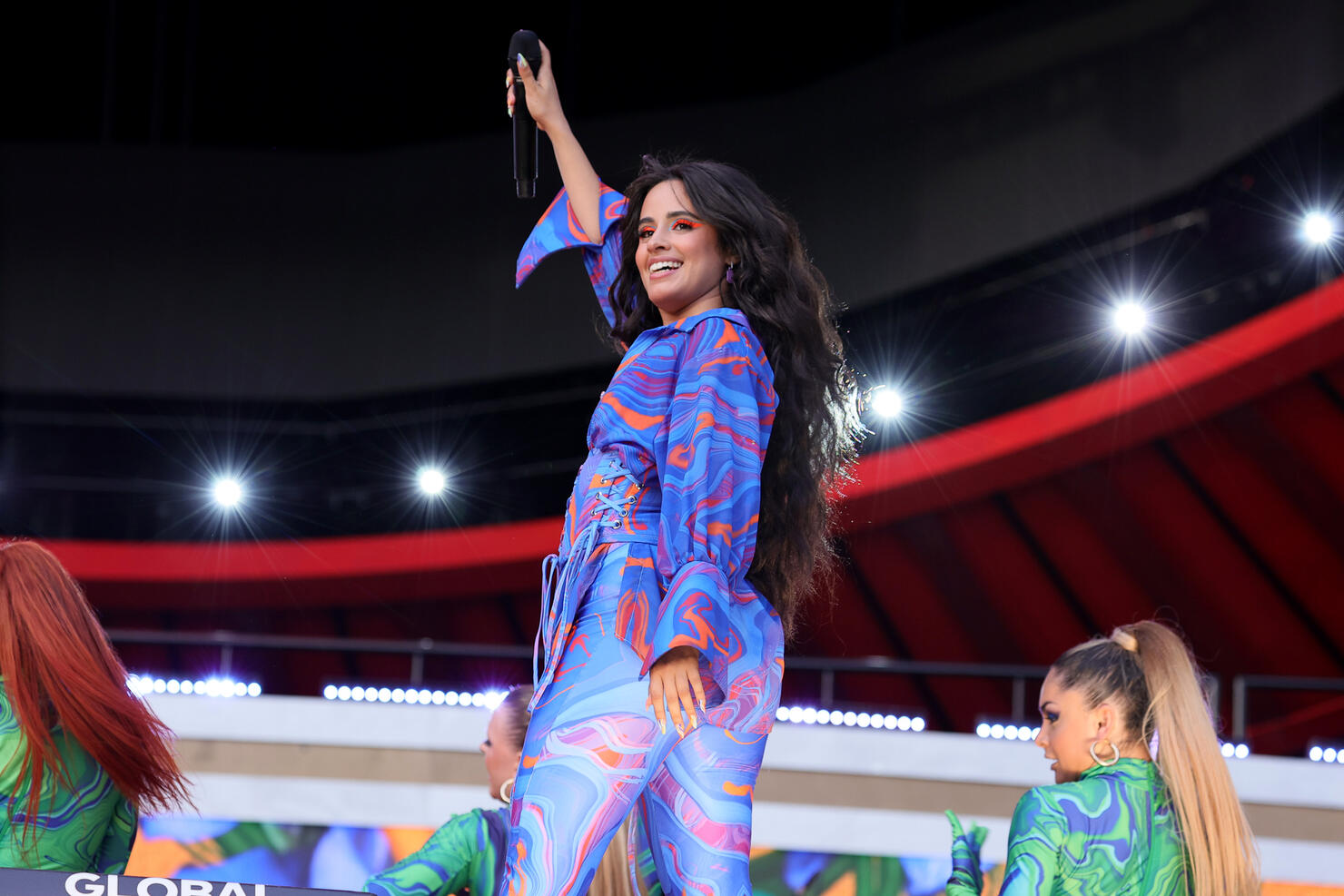 On Monday (September 27), Camila Cabello broke down the inspiration behind her song 'Don't Go Yet' for Genuis. Rocking an epic green outfit, Cabello shared the true meaning of her latest single.
"The older I get the more I see the value of inter-dependence," Cabello says in the video. "Real fulfillment and joy come from community."
Cabello has previously spoken about the inspiration and creative process behind 'Don't Go Yet,' as well. Just after the track's release she said the project is "sonically and melodically, just me being free."
"I think being in Miami for so long and having more family around me and speaking Spanish more made me feel, I don't know, just kind of brought me back," she continued. "I think my roots went deeper in a way that I really needed. And I think this album for me was a manifestation. The name of my album is Familia."
On Instagram, Cabello described the main themes of the album as family and food. "Your family by blood, but also your chosen family. Who you want to break bread with. Who you want to sit at the dinner table with, cook a meal for, get wine-drunk with, and dance in the living room with," she wrote. "To me, those are the moments that make me glad to be alive, those moments of collective joy and true vulnerability and connection with other people. Moments where the food you cooked together feeds your soul and so does the laughter, conversation, and emotional intimacy. I hope you enjoy it and I hope it inspires many wine drunk kitchen dance parties for you and your familia."