Justin Moore Says His Upcoming Single 'Speaks To Guys Like Him'
By Hayden Brooks
September 28, 2021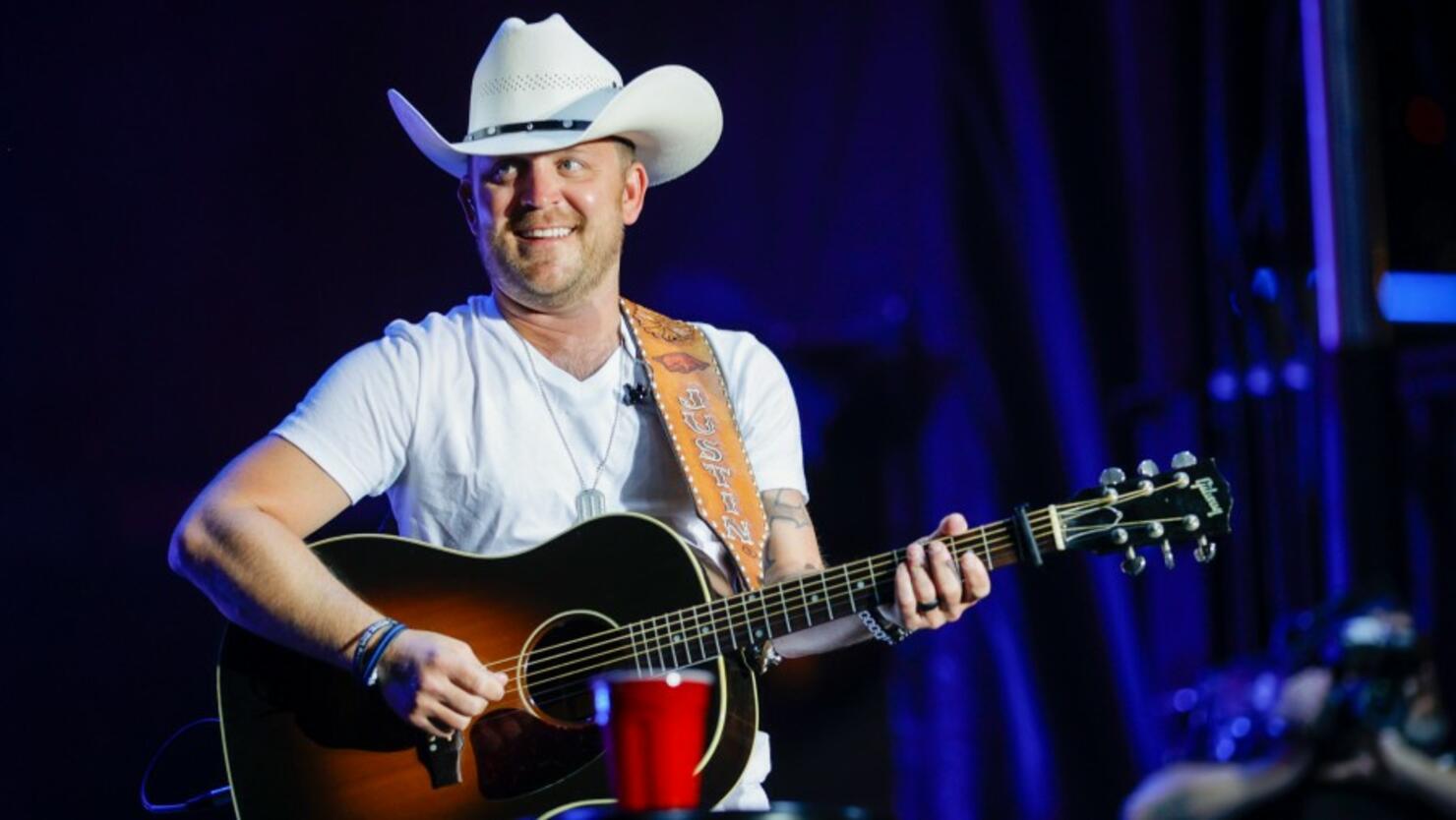 Justin Moore is a changed man, especially when it comes to romance.
On Friday (October 1), the country singer, 37, will drop his latest offering called "With A Woman You Love," and he recently explained that the record has a tender origin. "I think this song speaks to guys like me, or even my buddies, who used to have a wild side and said they'd never be that guy who does this or that, holding a purse, having a little dog sleep in the bed, etc.. Until you find the woman you love, then it all changes," he wrote on Instagram, adding, "For the better!"
"Hope y'all enjoy this song, and can relate to finding that special person," he continued. In the accompanying post, which included what appears to be a clip from a music video, a snippet of the song plays in the background, where he describes himself as a "cold beer drinking" kind of guy.
"With A Woman You Love" will follow the release of "WD-40 4WD," his recent collaboration with Jimmie Allen and Seam Stemaly. He also dropped his last studio LP, Straight Outta the Country, in April.
I think this song speaks to guys like me, who used to have a wild side and said they'd never be that guy who does this or that.. Until you find the woman you love, then it all changes. For the better! My latest single With A Woman You Love, out Friday 🤘🏼❤️ #WithAWomanYouLove pic.twitter.com/fP2Fc5k5Pv

— Justin Moore (@JustinColeMoore) September 27, 2021