Snoop Dogg Announces Two New Albums, Including A Record For Kids
By Ariel King
September 28, 2021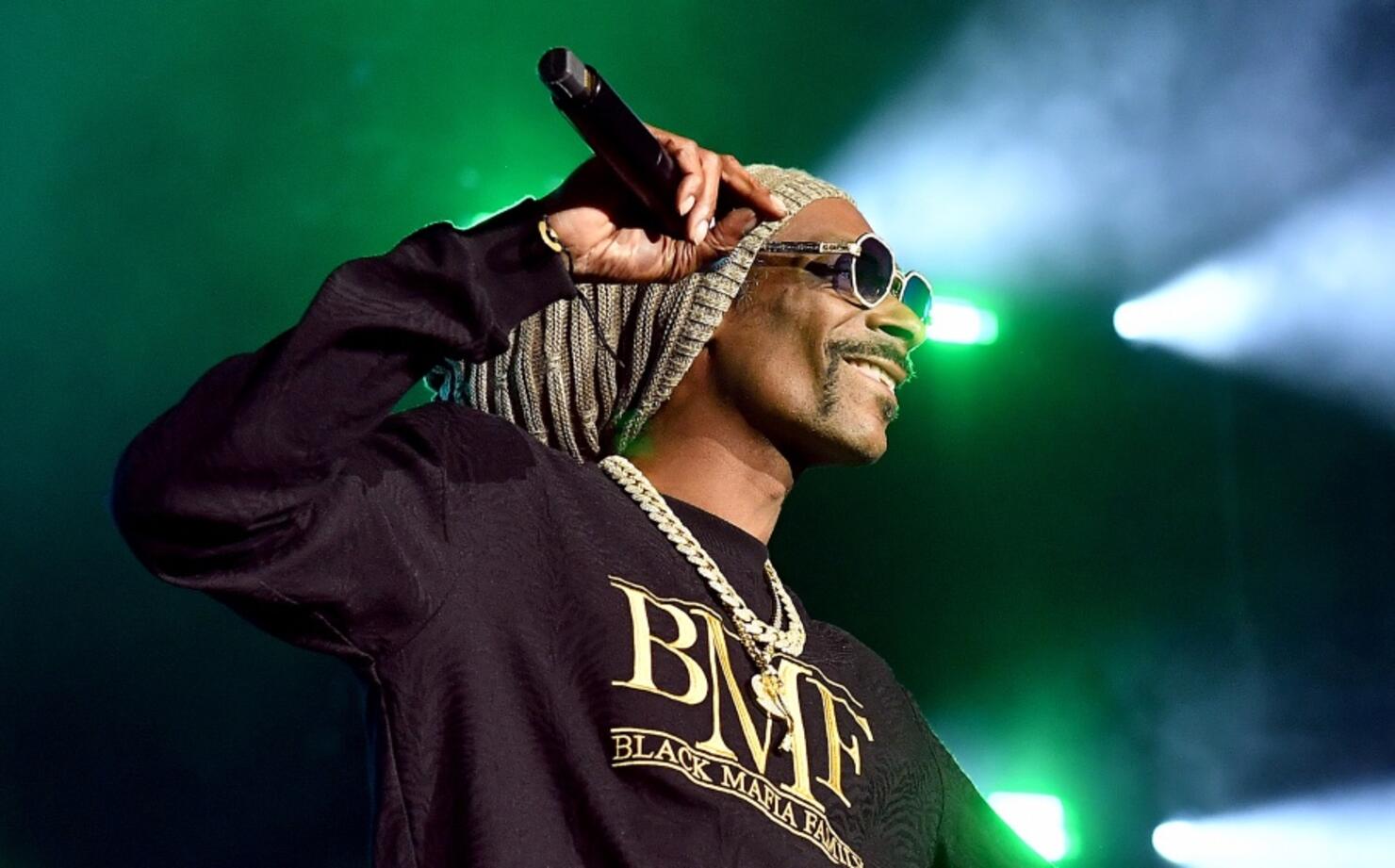 Snoop Dogg has not one, but two new albums on the way.
Sitting down on with Tonight Show Starring Jimmy Fallon, the veteran rapper revealed he has his 19th studio album planned for release in November and that he's working on a Def Jam's kid album. His 19th studio record, which will be titled Algorithm, follows his April record From Tha Streets 2 Tha Suites and is the first time he'll be releasing two albums in the same calendar year.
Snoop Dogg was also recently named an executive creative and strategic consultant, with Jimmy Fallon asking what inspired this move.
"I was a fan of Def Jam Records as a kid, and knowing the talent that they have over there and the opportunity that was waiting on me, I wanted to go over there and give a lot of opportunity to the artists over there to get some information, some wisdom and some guidance from me and then also develop some new acts and give some opportunity," he said to Fallon. "So Def Jam was the perfect place for me, considering how much I love it and how much it means to hip-hop and how it really needed somebody like me to change the energy of the building. I'm over there for one reason: to get the music back poppin' and to make the people feel the way they're supposed to."
While more details about Algorithm are not yet known, Snoop Dogg did tease that it will be "featuring a lot of big-name acts and some new ones." Fans will also need to wait a little longer to learn more about Snoop Dogg's kids' album, but both are sure to be a smash. See Snoop Dogg's full conversation with Jimmy Fallon below.