Tom Brady Is Launching Another Business Venture
By Jason Hall
September 28, 2021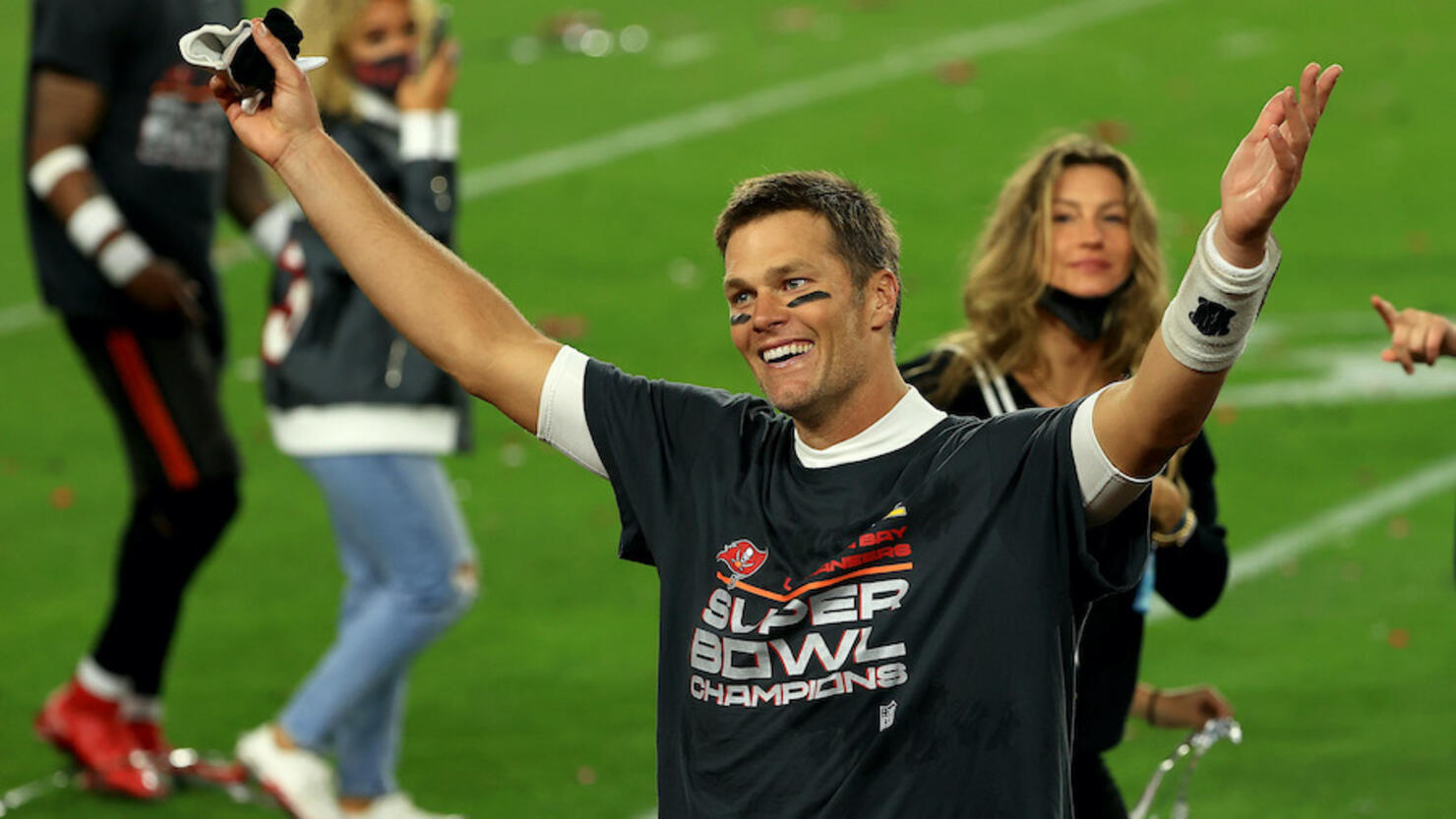 Tampa Bay Buccaneers quarterback Tom Brady is launching his own men's wear brand.
Yahoo reports the seven-time Super Bowl champion is partnering with co-founder Jens Grede and designer Dao-Yi Chow for his new 'Brady' apparel line.
"Run the game, don't let the game run you. BRADY - my next generation apparel brand is coming soon. Sign up now for updates," Brady shared on his verified social media accounts, along with a link to the clothing line's official website and social media accounts.
No additional information is included on the Brady-Brand.com website, but interested consumers can sign up for updates by providing their email.
On Sunday (September 26), Brady became the second quarterback in NFL history to pass for 80,000 yards and is likely to break the all-time passing record in the most fitting location possible.
Brady finished Sunday's 34-27 loss to the Los Angeles Rams with 432 yards and a touchdown on 41 of 55 passing, putting his career mark at 80,291 passing yards, just 67 yards short of Drew Brees' NFL record 80,358.
It's almost certain that Brady will now break the record when he faces the New England Patriots -- his team for the first 20 years of his NFL career -- for the first time during the Week 4 Sunday Night Football matchup at Gillette Stadium on October 3.
The upcoming matchup in New England will also be a homecoming for Buccaneers tight end Rob Gronkowski, who spent his first nine NFL seasons with the Patriots, which included winning three of the franchise's six championships during Brady's 20-year tenure at quarterback.
Gronkowski appeared to experience an upper body injury during the first half of Sunday's loss, but returned after being evaluated and finished with four receptions for 55 yards.
Both teams will be looking to bounce back from disappointing performances in Week 3, with the Patriots coming off a 28-13 loss at home to the New Orleans Saints.