Travis Barker Hints At Marrying Kourtney Kardashian In An Instagram Comment
By Katrina Nattress
September 28, 2021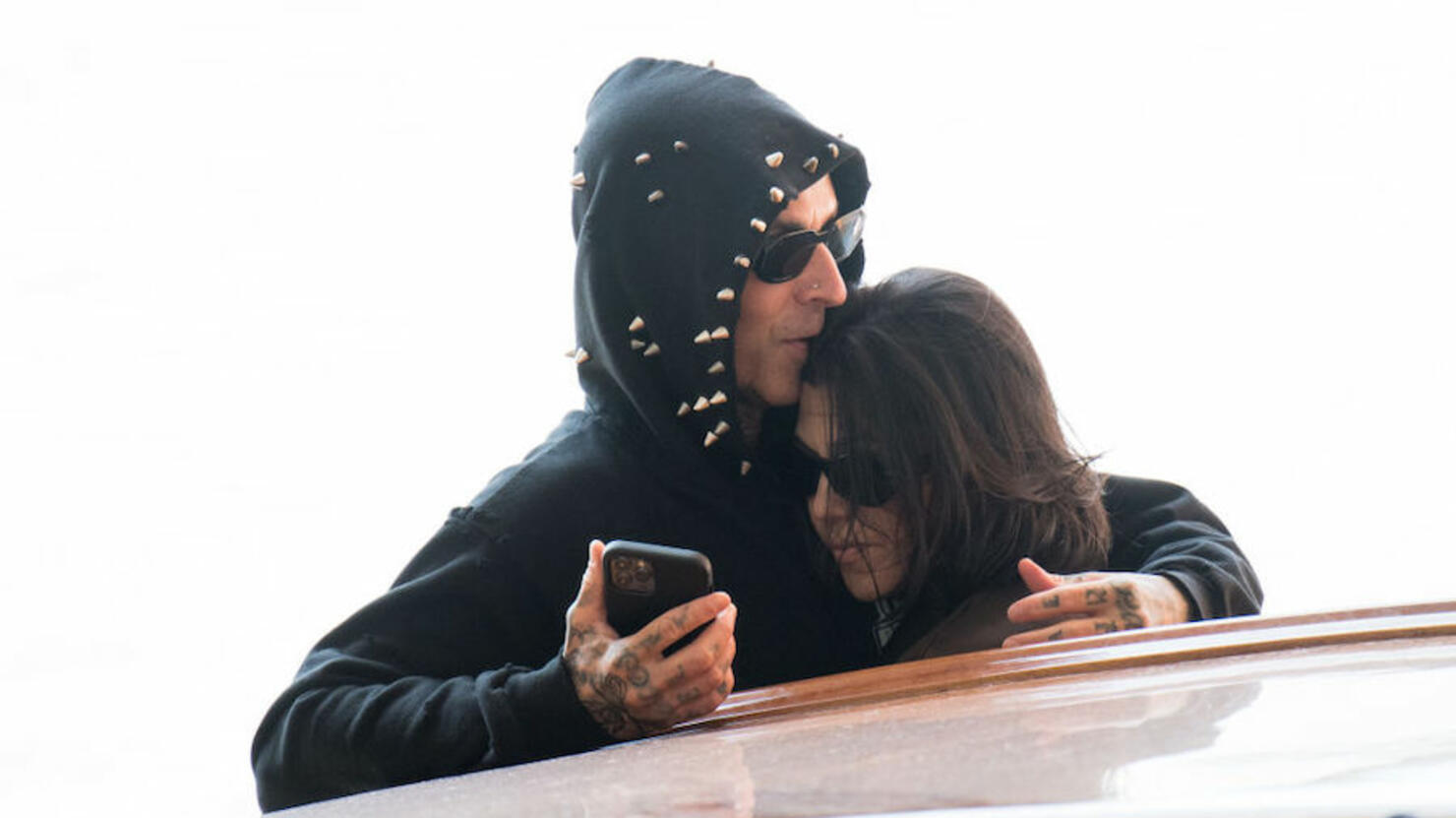 On Monday (September 27), Kourtney Kardashian shared a hodgepodge gallery of photos on Instagram, captioning the post "skies n' stuff." But it wasn't the images that made heads turn, it was the comments section.
The reality star's boyfriend Travis Barker commented "Laugh with you for the rest of my life," to which Kardashian replied "My whole life."
The sweet words of course made followers wonder if wedding bells are in the not-so-distant future for the couple who will be celebrating their first anniversary soon. In fact, one thinks they've already tied the knot, writing: "I hope to god you two are secretly married."
See the post below.
Earlier this month, the blink-182 drummer opened up about how Kardashian helped him face his fear of flying and get on an airplane for the first time since surviving a deadly crash in 2008.
"I made a deal with her that she had just said to me, 'I would love to do so much traveling with you. I want to go to Italy with you. I want to go to Cabo with you. I want to go to Paris with you. I want to go to Bora Bora with you.' And I said, 'Well, when the day comes you want to fly, I'm telling you I'll do it with you. I would do anything with you. And just give me 24 hours' notice.' And that's what she did," he explained.
"It's still something very new to me, but having something that gives me the strength and hope to be able to overcome things that were so traumatic in my life, it just says a ton," Barker added. "She's definitely that for me. I'm invincible when I'm with her. It's like I never dreamed, I never even considered flying again."