Tyler The Creator Says Kendrick Lamar's 'Family Ties' Verse 'Ruined' Him
By Kiyonna Anthony
September 28, 2021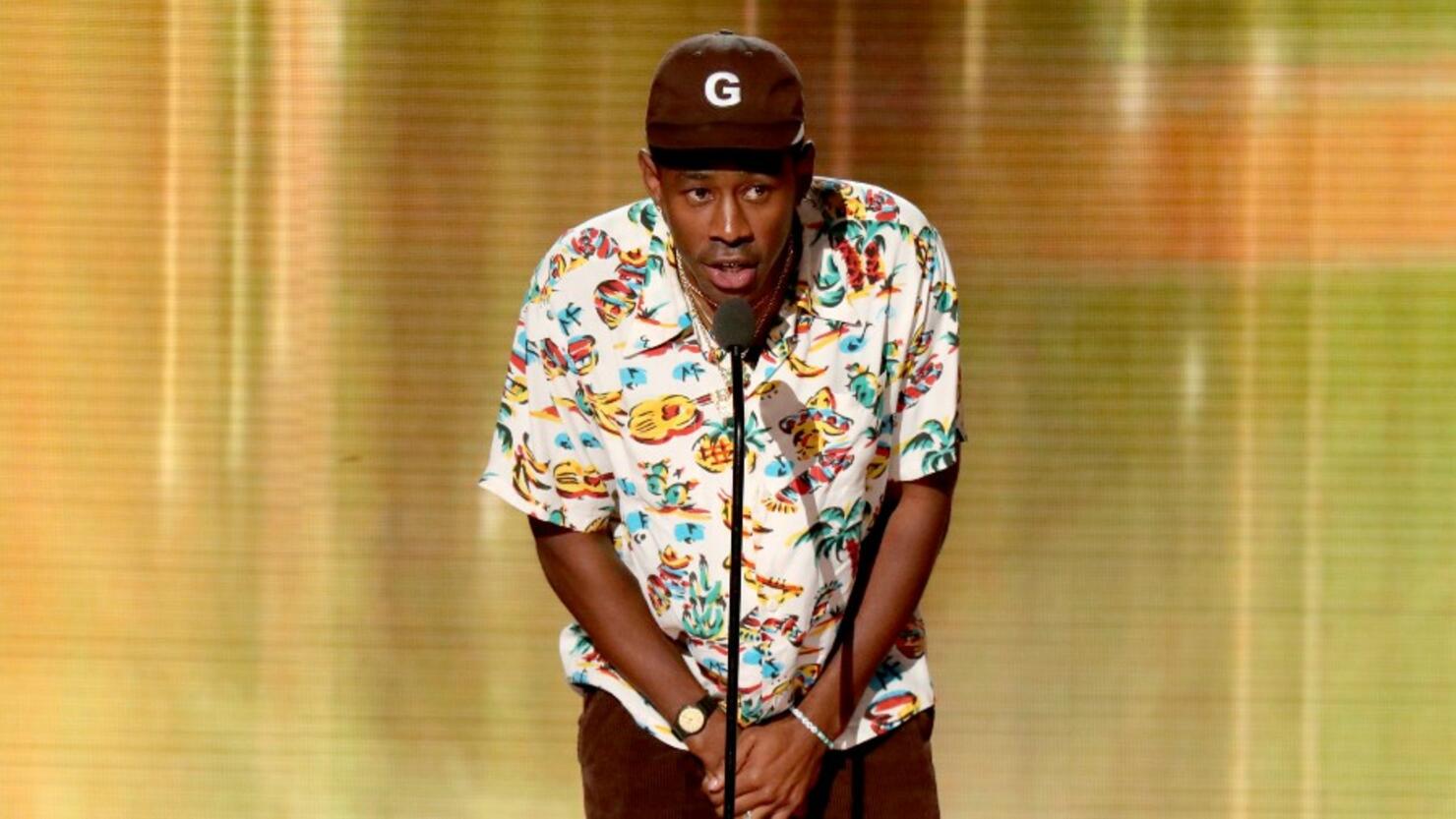 Tyler The Creator is never shy about giving other artists their flowers while they're still around to smell them.
During an interview with XXL, the rapper, who recently scored another number one album with Call Me If You Get Lost, showed love to Kendrick Lamar, acknowledged the Compton emcee's growth and admitted that his verse on Baby Keem's "Feelings" almost "ruined him". Tyler told the mag:
"You know why it ruined me? Because it's someone at that level still gunning. He's trying new voices. He's trying new shit. He's still learning. You can tell he was off his phone for a few months."
This isn't the first time the "Lemonhead" rapper gushed about his fellow California native. Back in 2019, during a performance in LA, Tyler credited Kendrick as one of the artists that gave him the confidence to sing on his Grammy Award winning album, IGOR. He told the crowd:
"I know I'm not the best singer, but a friend of mine named Kendrick, I played him some stuff and he said, 'Oh, this shit is just feeling. You weren't worried about the technical — being perfect with your vocal. It was actual emotion. When he said that, it was like, 'Oh s***! You're right!'
The ODD Future rapper also admitted during his XXL cover story that he's still a student of the game himself, adding that the Black Eyed Peas track "Positivity" from their 1998 debut album Behind The Front, was a huge influence behind the type of music he wants to make:
"I'm still learning genres but like, Damn, that's jazz. Then, they kick in and they're rapping and I'm like, Wow, this is sick. And the drum patterns kinda skip and stuff and I'm like, This is sick. And then, Dr. Dre's 2001 comes out. This is like, fourth quarter '99, and I'm hearing this Eminem guy and I'm like, 'What is this?'"
Catch Tyler's latest album Call Me If You Can, available now on streaming services. See what else the young star had to say in the full interview below.