Dave Grohl Was Almost GWAR's Drummer Before Joining Nirvana
By Katrina Nattress
September 29, 2021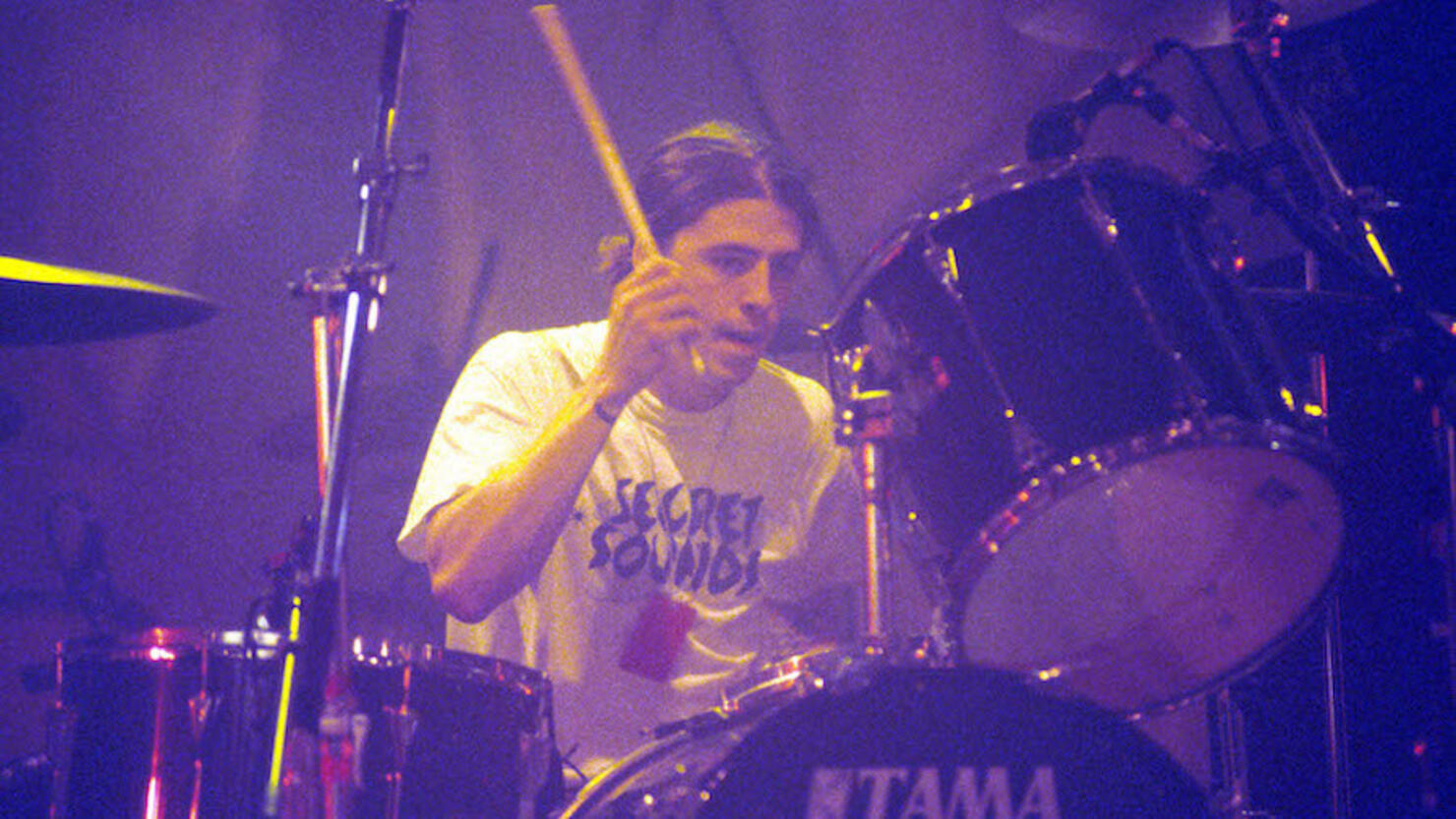 Imagine an alternate universe where Dave Grohl was the drummer for GWAR instead of Nirvana. While it sounds absolutely insane, it actually almost happened.
During a recent interview with Rolling Stone, Grohl divulged that he almost joined the costumed shock rock band. "GWAR were looking for a drummer," he recalled. "And I talked to their guitar player Dewey about it. And he's like, it's great, and you get to design your own costume. As drummer, you don't want something that covers your face fully. You want your arms to be free. So I was like cool. So I started kind of drawing this thing. At the time GWAR was a band that would draw like 700 people, right? Which is huge. And then the more I thought about it, am I really gonna invite my uncle to see me play when there's like fake blood and cum shooting all over the place?"
Though his decision led him to drumming for one of the most iconic rock bands of all time, and later forming his own uber-successful band in Foo Fighters, GWAR singer Michael Bishop (aka Blöthar the Berserker) thinks Grohl made "the wrong choice."
"Our guitar player Dewey (Flattus Maximus) was booking shows in Richmond at the time, and we had all seen Dave play with his bands Dain Bramage and later on in Scream," he explained to Consequence of Sound. "He was already one of the greatest, hardest hitting drummers I had ever seen. He still is. Dewey called and started the conversation with him about joining GWAR. I was stoked because I played bass at the time, and I would have loved to jam with him. Just think, he could have been working his a** off playing drums in a rubber monster suit all these years. Boy did he make the wrong choice."
During that same interview, Grohl revealed that he wrote Foo Fighters' "Friend of a Friend" while sleeping on Kurt Cobain's couch and that "Walk" was inspired by the day after Cobain died.