Richie Faulkner Finished Judas Priest Concert Sunday Despite Heart Attack
By Andrew Magnotta @AndrewMagnotta
September 29, 2021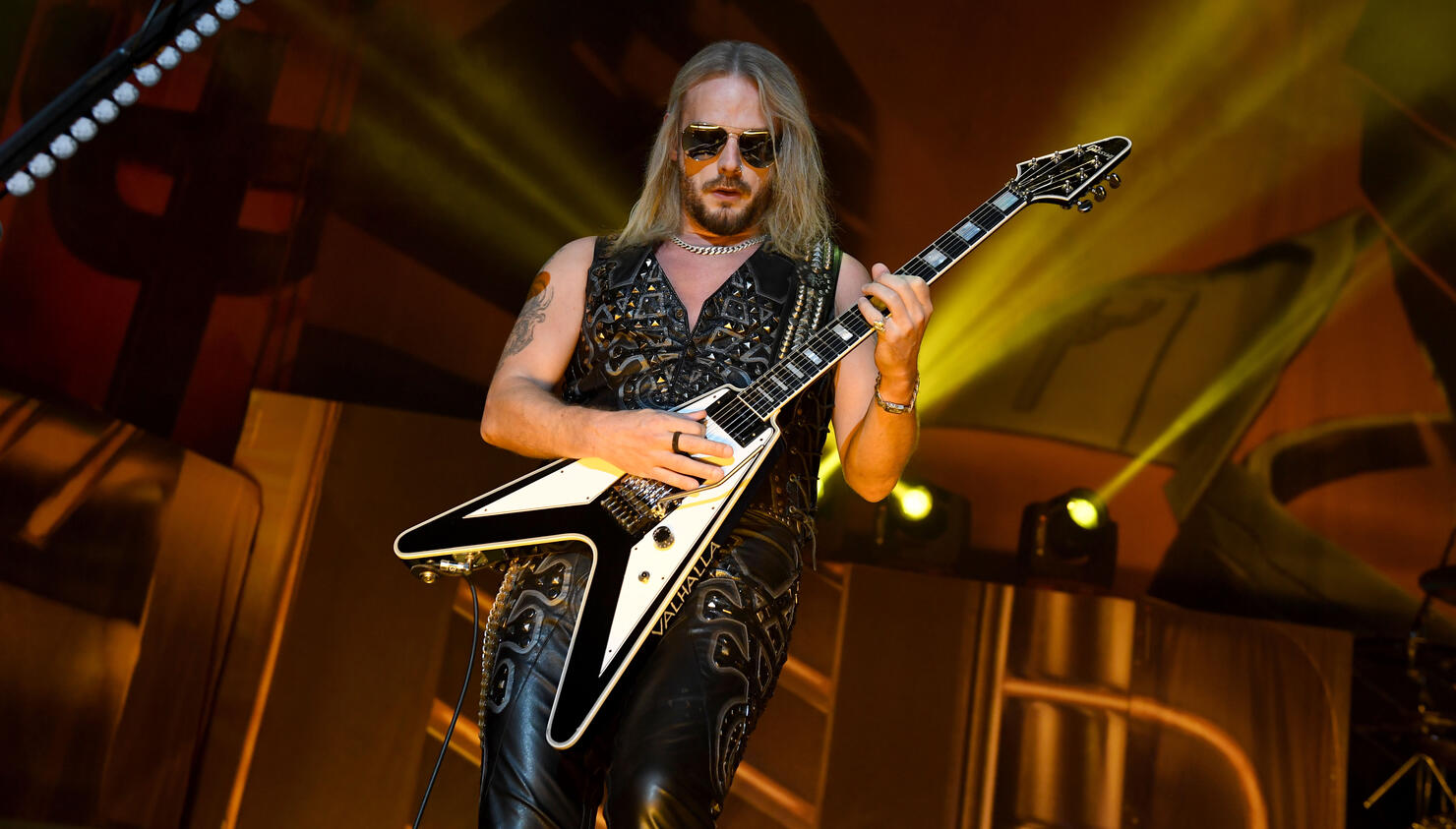 Photo: Getty Images North America
Judas Priest guitarist Richie Faulkner is recovering after undergoing a marathon heart operation earlier this week.
Faulker was hospitalized following Judas Priest's performance at the Louder Than Life festival in Louisville, Kentucky, on Sunday after experiencing something his band described as a "major medical heart condition."
While Judas Priest is being careful not to mischaracterize what happened to Faulkner, family and friends have revealed that the guitarist did indeed suffer a heart attack.
In a recent Instagram post sending love to Faulkner, Tesla's Frank Hannon said he "heard [Faulkner] played a show then walked off stage having a heart attack and had 10 hr open heart surgery [Monday] night. Hang in there Richie and I look forward to meeting / jamming with you someday! You got this!"
Faulkner's partner Mariah Lynch, with whom he had a daughter last year, explained Tuesday in an update that he was "stable & resting.
"If you know him, you know how tough & strong he is," she wrote. "So tough that he finished the show & kept the hair flips coming. There's no one like him. We'd be lost without him."
Faulkner, 41, joined Judas Priest in 2011 following the departure of co-founding guitarist K.K. Downing. He's the youngest official member of the band by nearly 20 years.