Azriel Clary, A Survivor Of R. Kelly, Opens Up About 2019 Interview
By Regina Park
September 30, 2021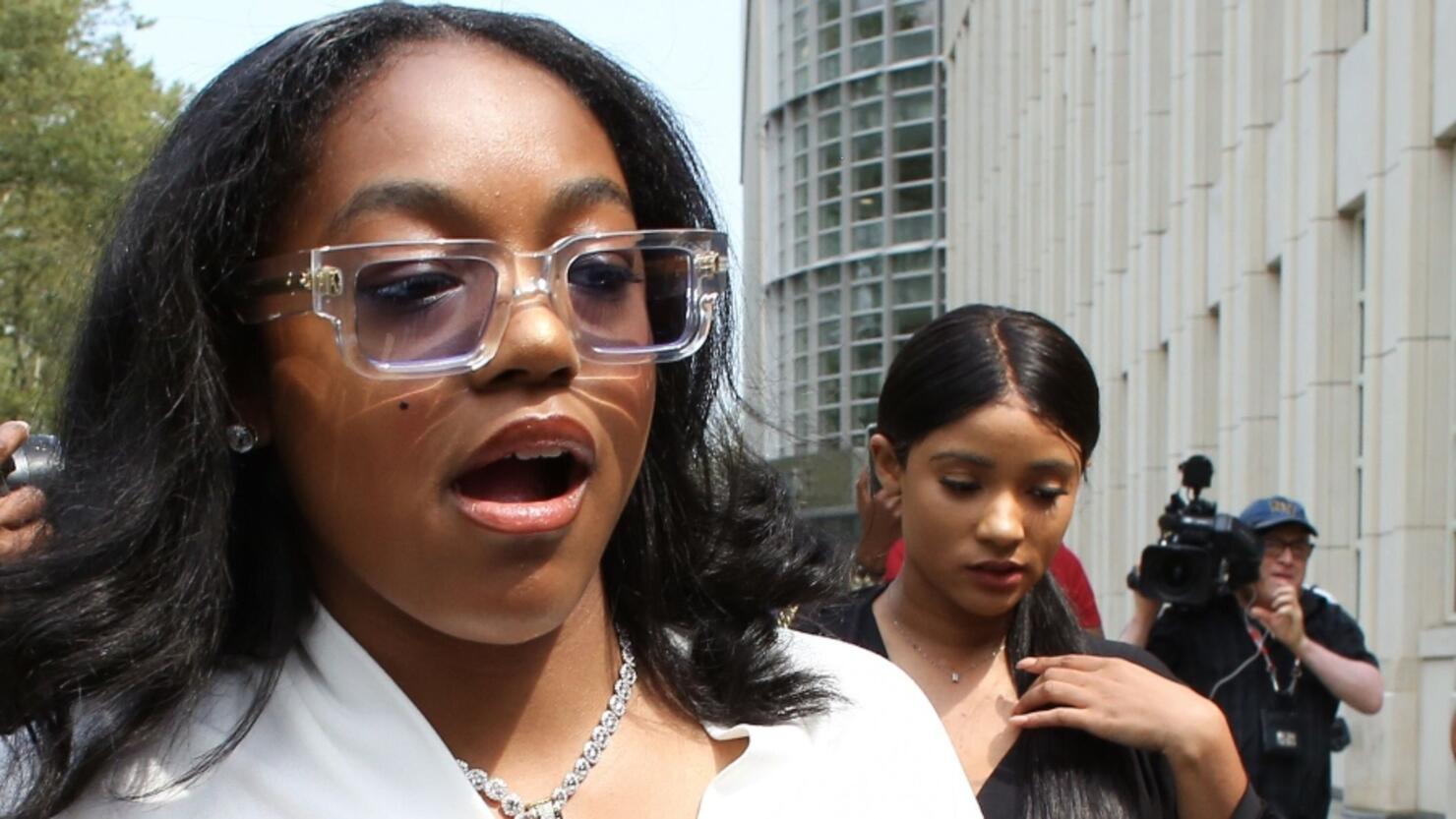 Azriel Clary, who endured and survived R. Kelly's abuse, is speaking out about a 2019 interview in which she defended the singer.
In 2019, a then-21-year-old Clary sat down with CBS News for an interview. Clary was still living with Kelly and another woman, Joycelyn Savage at the time. Both women defended the singer in the interview, denying that Kelly was abusive, but Clary says the singer was nearby during the interview and had instructed them to "be angry" and coached them on what to say.
"For five years, since I was 17, I didn't have any relationships with any other women except for the women that he had been intimate with. And so when I did that interview with you, I instantly regretted immediately how I reacted," Clary told CBS Morning co-host Gayle King on Thursday (September 30).
"I don't know, something about just watching you be very casual and calm and collected and it just reminded me of me," Clary told King. "I was, like, 'Wait a minute. I used to be that poised. I used to be that calm. You know, what happened to that girl? Where did she go?'"
Clary said Kelly was "so happy" with how they acted in the interview but said afterwards, something "had shifted" in her. Seven months later, Clary left the Chicago apartment she stayed in with Kelly, but she said she was afraid.
"It kind of made me kind of wake up in a sense," Clary continued, adding that the interview two years ago made her start questioning the situation with Kelly. "Why am I exploiting myself for a man who has me in this position in the first place, you know?"

Clary is one of the 11 victims who took the stand in the federal trial against the 54-year-old disgraced R&B singer who was found guilty on all counts of racketeering and sexual abuse. Some of Clary's testimony was so graphic, the judge wouldn't let it be released to the public, CBS reported.
"It was very disturbing to have to relive those moments," she said. "A piece of me was happy because I felt like this person no longer has control over me, you know? You don't tell me what to do and what to wear and where to go and how long to be in a room anymore."
She said doing another interview with King was important, "because it is ok to change your mind. It is ok. to apologize and forgive yourself, more importantly. And that's really what I had to do."
Reading about Black trauma can have an impact on your mental health. If you or someone you know need immediate mental health help, text "STRENGTH" to the Crisis Text Line at 741-741 to be connected to a certified crisis counselor.
RAINN's National Sexual Assault Hotline is 1-800-656-4673.
Get the latest news 24/7 on The Black Information Network. Listen now on the iHeartRadio app or click HERE to tune in live.