Arizona Man Caught Massive 42-Pound Fish In Canal
By Ginny Reese
October 1, 2021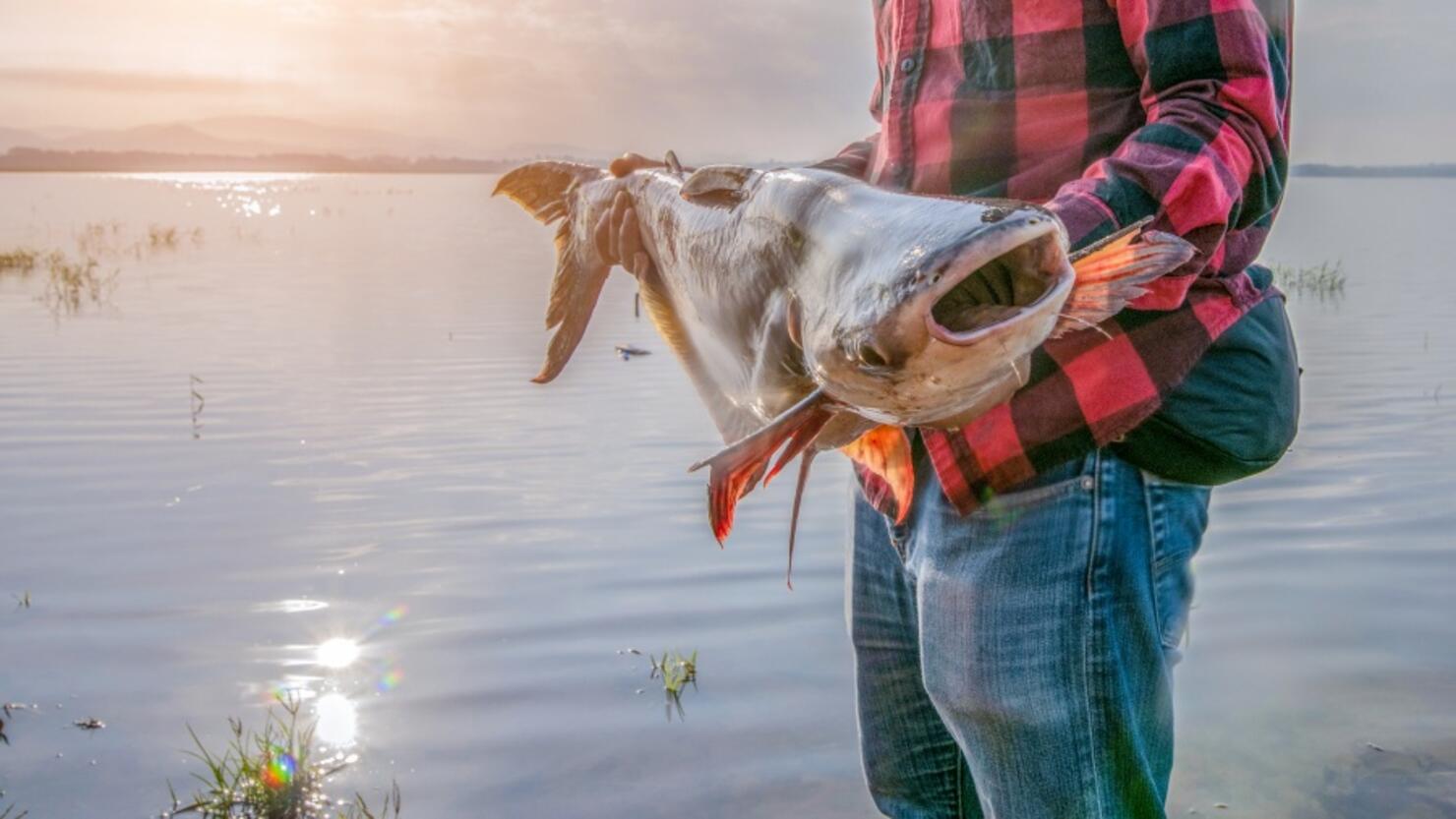 An Arizona man caught a giant fish on Tuesday, reported 12 News.
Trino Díaz was out fishing in the canal off 67th Avenue. Díaz and his friend, Ryan Leren, caught a few smaller fish throughout the day, but nothing too substantial. That's when Díaz felt a bite that was different from all of the others.
Díaz said, "I told Ryan, 'this feels like it could be a personal best."
It took Díaz about 45 minutes to wrestle the fish out of the water. According to Díaz, the massive fish pulled his boat about a quarter mile down the canal as he tried to reel it in. Díaz said, "It wouldn't even fit in the net. Only its head fit. It was a big fish."
Díaz fishes in that same canal on a regular basis. He typically catches smaller fish, like carp and small striped bass, but usually throws them back.
Díaz said he likes fishing for the relaxation and the activity.
Because of that, he threw the massive catfish back in the water. He said, "That's the fun of fishing. The fun is in the fight. I hope I do catch him again. That would be fun."
ICYMI: A man in Peoria recently caught a 41-pound fly head catfish in a Valley canal.

"It wouldn't even fit in the net," the fisherman said. "Only its head fit. It was a big fish."
https://t.co/7OYYbLOGQa

— 12 News (@12News) September 30, 2021