Get Into Spooky Season With These Halloween Singles Through The Decades
By Ariel King
October 1, 2021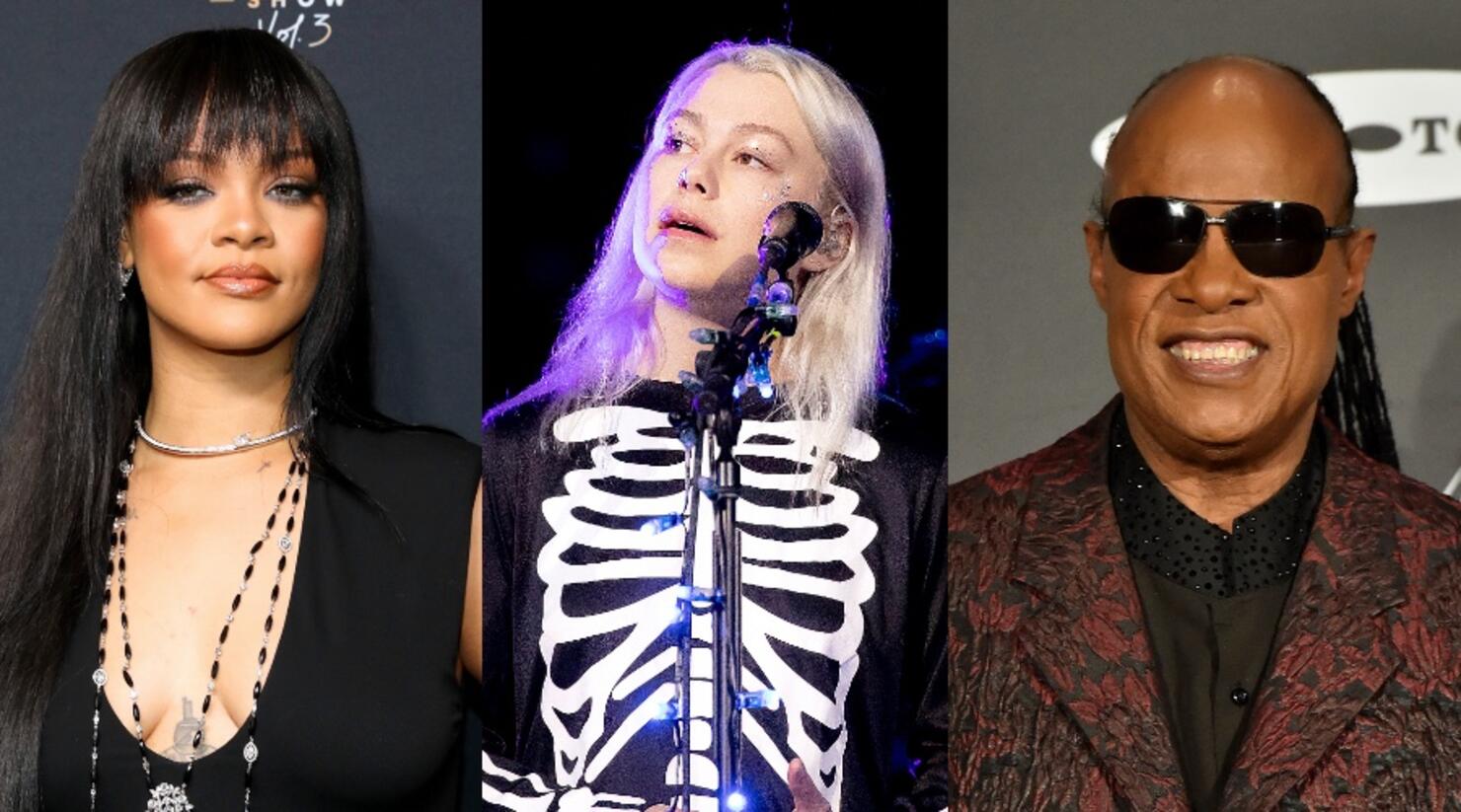 October has officially begun, which means Halloween has now kicked into high gear. While many grabbed their fuzzy socks and started binging on candy in front of reruns of Hocus Pocus over the past several weeks, the spooky season is now hanging in the air. In order to keep in the mood, take a listen through a few Halloween-themed singles throughout the decades.
Start off in 1956 with Screamin' Jay Hawkins "I Put a Spell On You," the track wound up being selected as one of the Rock and Roll Hall of Fame's 500 Songs that Shaped Rock and Roll. First recorded as a blues ballad by Hawkins in 1955, the track is now considered a Halloween classic.
"[The producer] brought in ribs and chicken and everybody got drunk, and we came out with this weird version... I don't even remember making the record," Hawkins once said of the track. "Before, I was just a normal blues singer. I was just Jay Hawkins. It all sort of just fell in place. I found out I could do more destroying a song and screaming it to death."
1962's "Monster Mash" goes hand-in-hand with Halloween, the track becoming a holiday favorite. The track came to be after Bobby Pickett, an aspiring actor, did a monologue that imitated horror movie actor Boris Karloff. His monologue was a hit, and the band went into the studio to record "Monster Mash."
"I thought it would be a fun thing to do one Saturday afternoon in 1962. So it wrote itself in about half an hour," Pickett told The Washington Post.
Stevie Wonder's "Superstition" appeared on his 15th studio album, Talking Book, in 1972. The record became the musician's first number-one single since his 1963 release, "Fingertips, Pt. 2." The track served as the lead single for Talking Book, and has remained a fan-favorite track ever since. In 2013, the song was even used in a Superbowl commercial that saw Wonder acting as a witch doctor in New Orleans.
"I think that the reason I talked about being superstitious is because I really didn't believe in it," Wonder said in a 2000 interview with NPR Music. "I didn't believe in the different things that people say about breaking glasses or the number 13 is bad luck, and all those various things. And to those, I said, 'When you believe in things you don't understand, then you suffer.'"
Released in 1982, Michael Jackson's "Thriller" remains one of the biggest hits ever recorded. The track is embedded in pop culture, and the zombie-filled music video continues to inspire Halloween costumes to this day. The Library of Congress described the "Thriller" music video as "the most famous music video of all time," and it became the first music video to be included in the National Film Registry in 2009.
"I wanted to be a pioneer in this relatively new medium and make the best short music movies we could make," Jackson wrote in his 1988 memoir, Moonwalk, about the "Thriller" music video. "On the set I explained that we were doing a film and that was how I approached it."
Released in 1994, The Cranberries' "Zombie" is considered an alternative classic. The track was written in response to the IRA bombing in Warrington, which killed two children. The band's lead singer, Dolores O'Riordan, explained that the track was able to be written relatively quickly.
"It came through quite subconsciously, really, though I had a feeling I was going to write about it," O'Riordan wrote about the song. "I had the core chords that I'd written on my acoustic guitar, and I was back in Ireland when it came together. I was living in a small flat with my first boyfriend in Limerick, and I remember I'd come home after a night out. I sat down with my guitar and started strumming those chords and the chorus just came out really fast then."
"Disturbia" was originally written for Chris Brown, however, the singer felt that female vocals would be better suited for the track, and forwarded it to Rihanna. Her version of the track went on to receive accolades, and was considered by Rolling Stone to be the second-best song of 2008, following MGMT's "Kids." "Disturbia" also snagged Rihanna a Grammy nomination for Best Dance Recording.
"I went into the studio making music my way," Rihanna said in an interview with Nick Levine of Digital Spy. "I found myself at once."
Little Mix's "Black Magic" was released in 2015, the song mixing in '80s influences and garnering praise. The track had wound up being leaked prior to when Little Mix planned to release it, and entered the UK charts at No. 1. The music video for the song sees Little Mix utilizing black magic in order to gain one's affection, adding to its witchy tendencies.
"Basically that we are the girls with the secret potion and we're going to give it to all the other girls that want to get the man they want to get," Little Mix said of what the song is about.
Phoebe Bridgers released "Halloween" last year, with the track appearing on her album, Punisher. The track actually took Bridgers a year-and-a-half to write, the singer struggling with the bridge.
"I was unhappy with some of the lyrics and I was still trying to work out why," Bridgers said of the song in an interview with Stereogum. "It was a straightforward sad love song or something. Conor [Oberst] was like, 'Well you always talk about the murders at Dodgers Stadium [...] You should put that in the song,' and I was like, 'No way, that's way too dark. Come on.' Weirdly, all my friends, from day one, were in on the personal nature of this whole record, but especially this song."