Mick Jagger 'Went Unnoticed' At NC Bar, Seated Next To Rolling Stones Fans
By Andrew Magnotta @AndrewMagnotta
October 1, 2021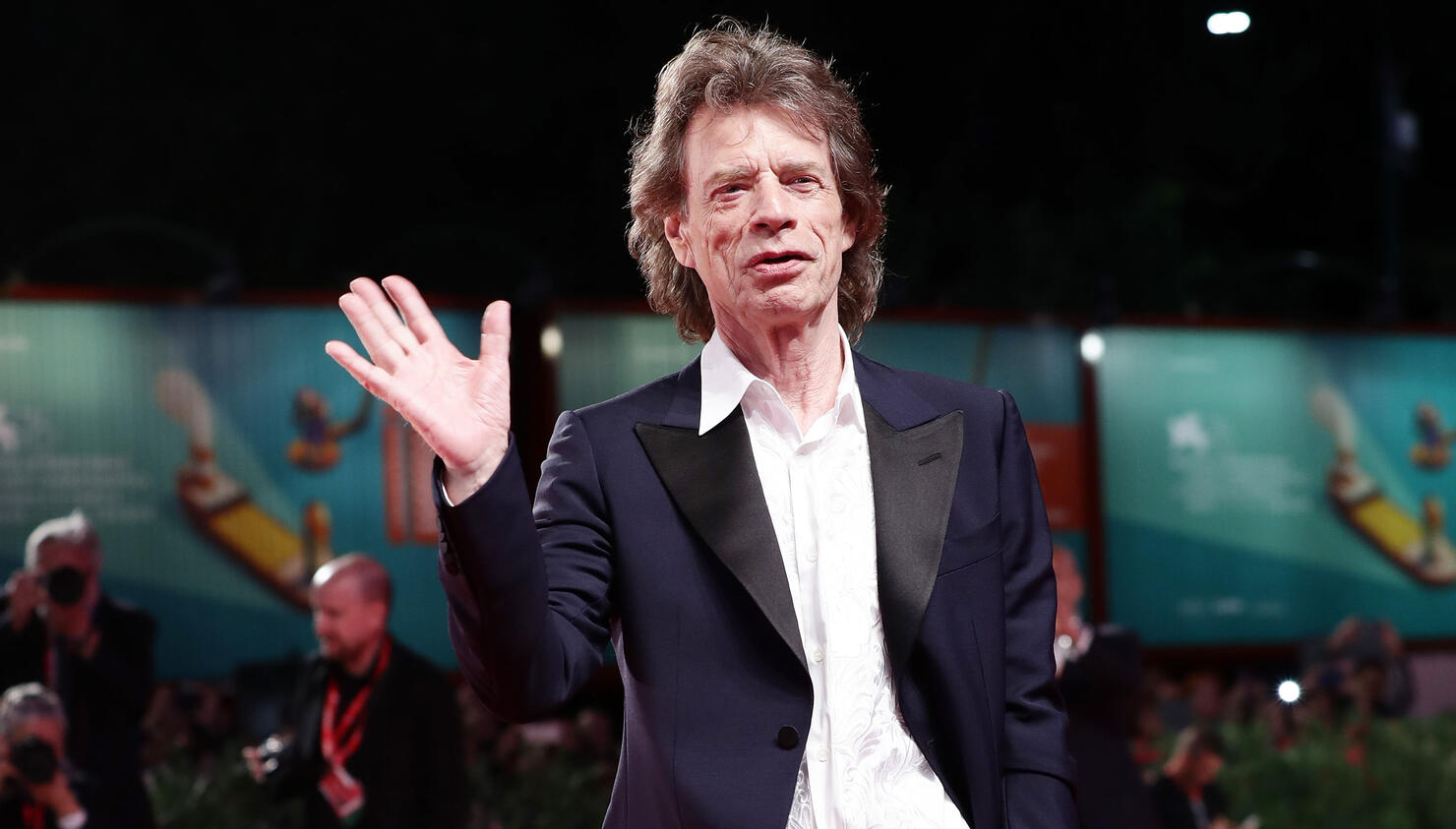 Photo: Getty Images Europe
Mick Jagger is both one of the most iconic figures in popular music and apparently a master of avoiding unwanted attention when he's traveling.
It makes sense when you think about it.
Jagger enjoyed a drink Wednesday at a popular Charlotte, North Carolina, dive bar without causing a scene, even though he was seated next to a table of Rolling Stones fans who had tickets to the show Thursday night.
The frontman plugged the Thirsty Beaver in a tweet the morning after his visit, sharing a photo of himself sipping a drink on the patio.
"Out and about last night in Charlotte, N.C.," he wrote.
Jagger's disguise consisted of only a baseball hat and a jacket. In the photo, his face is fully in view, yet patrons seated on either side of him in the photo appear none the wiser.
Local WSOC TV reporter Joe Bruno later confirmed with bar owner Brian Wilson that Jagger "went unnoticed" when he stopped in sometime between 10 - 11 p.m.
Bruno added that, according to Wilson, "the people to the right of [Jagger] in this photo have floor tickets to the show tonight and they didn't eve realize it was him!"
In a separate interview, Wilson lamented that he missed Jagger's visit, as he ran home to put his child to bed. He says he went through the bar's receipts to see if he could find Jagger's signature on a bill, but alas it seems the Rock and Roll Hall of Famer paid cash for his drink.
Two years ago, on the first U.S. leg of the 'No Filter' tour, Jagger and members of the Stones' touring band quietly enjoyed breakfast at a famous New Jersey diner, located just a few miles from the stadium they were set to play that night. The party's waitress said she didn't identify them until they were leaving.
Look for the Rolling Stones 'No Filter 2021' U.S. tour dates here.