Ozzy Osbourne's New Album Features Tony Iommi, Eric Clapton, Jeff Beck
By Andrew Magnotta @AndrewMagnotta
October 4, 2021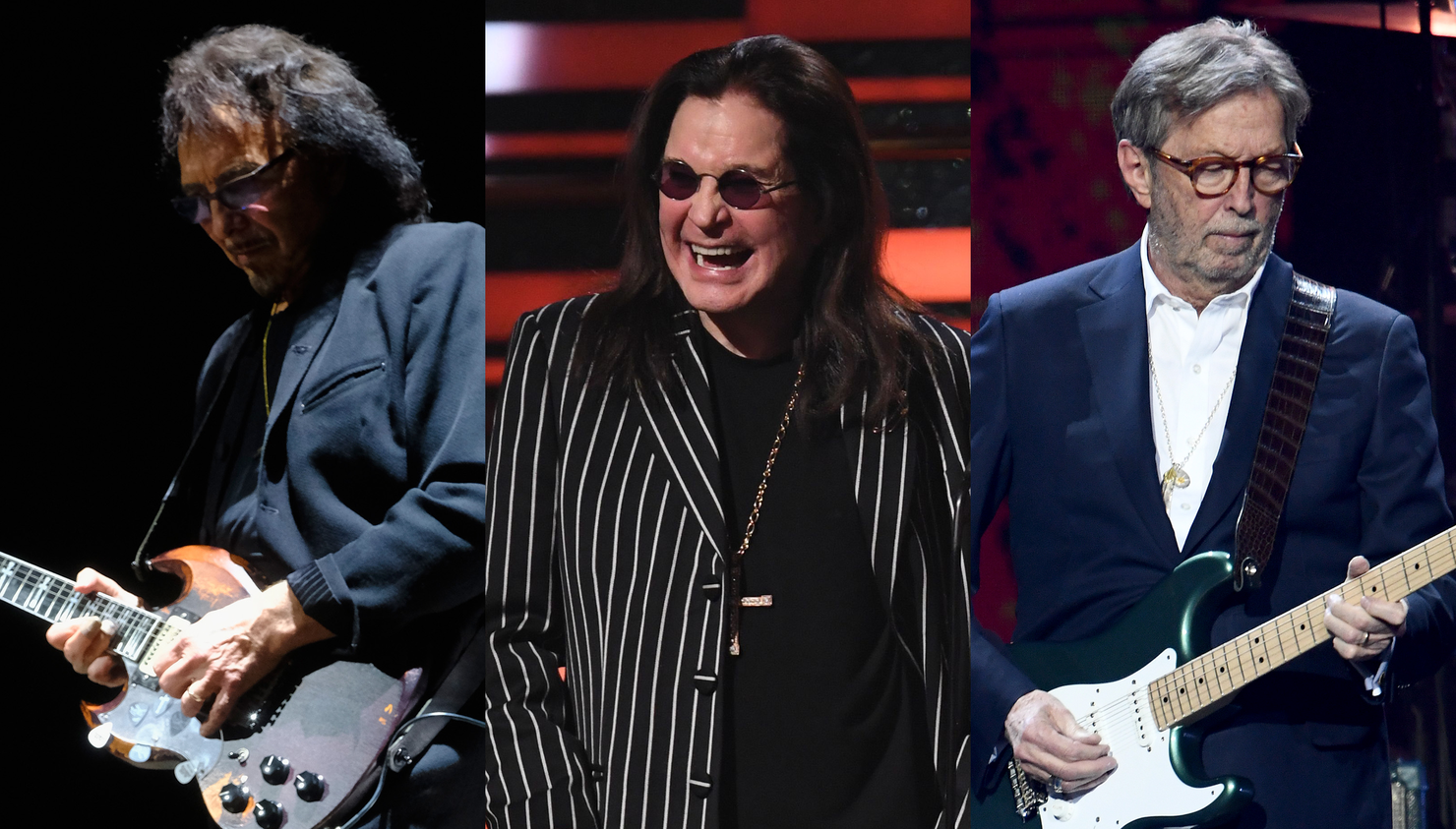 Like his last solo album, Ozzy Osbourne's forthcoming LP won't slouch in the special guest department. In fact, the Prince of Darkness has turned up the star power on what will be his 13th solo effort.
"On this new album, I'm working with Jeff Beck, Eric Clapton, Tony Iommi and Zakk Wylde," Ozzy said in a recent conversation with Billy Morrison.
Like 2020's Ordinary Man, the new album is a collaboration between Ozzy and producer/guitarist Andrew Watt. In addition to Watt, that record features Guns N' Roses bassist Duff McKagan and Red Hot Chili Peppers drummer Chad Smith on every track. Slash contributed lead guitar to a few tracks and Elton John duetted with Ozzy on the record's title track.
Ozzy says an embrace of collaborations on these two albums has kept things exciting.
"The good thing is it's interesting to work with somebody else. But the bad thing is it if don't work, you can't [just let it go] 'cause they'll get all pissed off," he added, before clarifying that he's liked everything his recent collaborators have sent his way.
Ozzy has been unable to tour since 2019 due to a series of health problems and the COVID pandemic. He says music has been a godsend, in terms of keeping him busy and giving him a reason to get up every day.
"It's kept me alive, you know," he said. "These past two years I've been in a terrible f---ing state between [the neck injury] and then the pandemic. It's kept me sane — I've needed the music."
Longtime Ozzy fans will no doubt be eager to hear pair of reunions on the new album.
Ozzy and Iommi have kept in close touch since retiring Black Sabbath in 2017, but the two were talking almost daily since the pandemic shutdowns went into effect. They haven't recorded together since Black Sabbath's 2013 studio album, 13.
While Wylde remains Ozzy's band leader and a close personal friend, he was not involved in Ordinary Man at all. Wylde made no indication that he took the exclusion personally and revealed to Q104.3 New York's Out of the Box in September that he's looking forward to getting back to rehearsals with Ozzy in January.