Rick Wakeman On His Future With YES: 'It Can't Be The End'
By Andrew Magnotta @AndrewMagnotta
October 5, 2021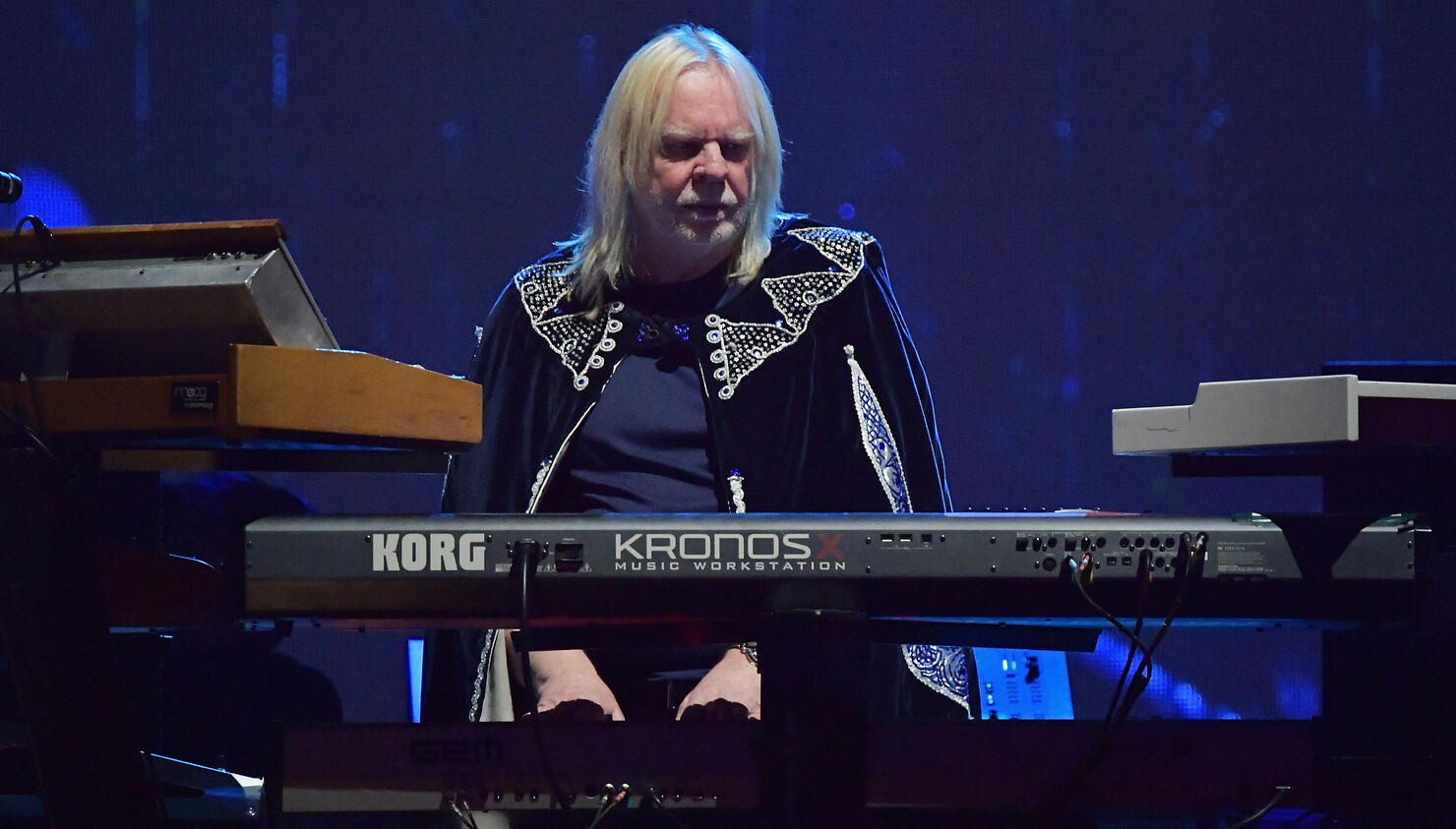 Photo: Getty Images North America
Before the pandemic threw a wrench into everyone's future plans, longtime Yes keyboardist Rick Wakeman was preparing to embark on what he thought would be his last rock tour, a celebration of 50 years of Yes with his longtime allies Jon Anderson and Trevor Rabin.
COVID prevented the tour from happening, and for his part Wakeman seeks closure on his career with a legendary band that he helped define in the '70s.
"Certainly, I would like to do some stuff, whether it's with [Rabin and Anderson] or who it's with, I don't know," Wakeman tells Ultimate Classic Rock in a new interview. "But I love playing Yes music. It's a major part of my life."
Yes Featuring Anderson, Rabin and Wakeman is somewhat unlikely to reunite. The trio of Yes alumni don't live anywhere near one another these days, making collaborating a challenge.
The three had already planned to "close the lid on it," following their 2020 tour. It seems that the lid was closed, even though the tour never occurred. Wakeman says the physical distance between himself and his collaborators can't be made up virtually.
"You really need to be sitting in the same room," he said. "Two years ago, we were looking at how we could actually achieve that, all being in the same place — because to be honest, that's the best way when music is written. The best Yes stuff was always written when we were all in the same room."
Despite the years and the miles between them, Wakeman is confident there will be more Yes shows at some point.
"...[W]hen you go onstage, the years roll off, you know? So it's no the end, let's put it that way, but I can't tell you what the next stage is — because I don't know myself," he concluded. "But it can't be the end."
While Rabin was less optimistic about new Yes activities when he was asked in April of 2020, in August of that year, Anderson renewed calls for the two Yes factions to reunite, saying he dreamt up a solution to their years-long rift.
Wakeman is set to tour the U.S. again on his 'Even Grumpier Old Rock Star' tour, beginning October 13. Go here for tickets, tour dates and more information.