Drummer Steve Jordan On Joining The Rolling Stones: 'I Was Crushed'
By Andrew Magnotta @AndrewMagnotta
October 8, 2021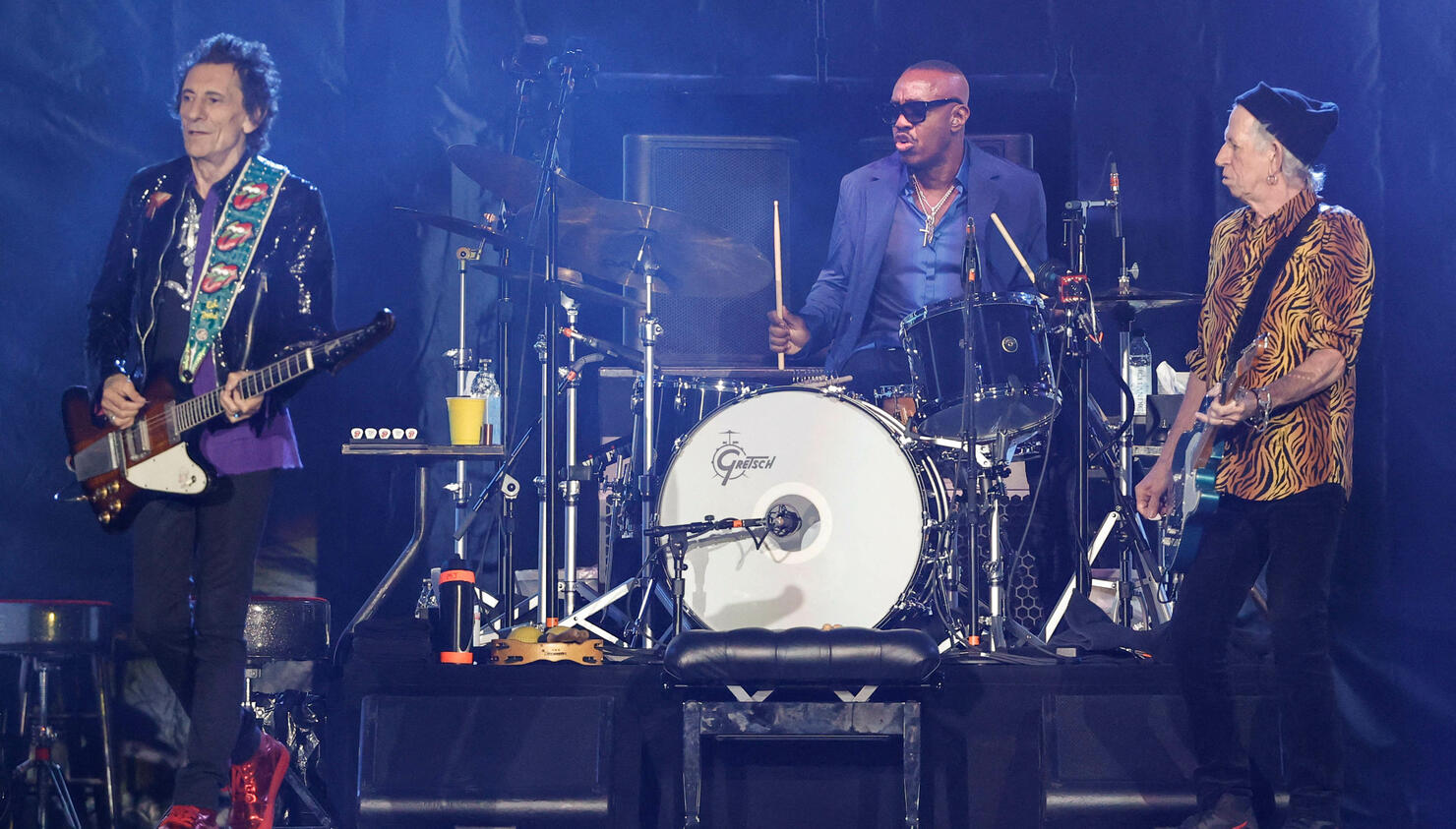 For drummer Steve Jordan, his new gig touring with The Rolling Stones feels more like a responsibility than an opportunity.
Late-Stones drummer Charlie Watts announced Jordan as his replacement in early-August, when he revealed that he would be unable to join the Stones on the U.S. 'No Filter' tour after having a heart operation.
Watts planned to reunite with the Stones when he was healthy again, and he assured fans that the backbeat couldn't be in more trusted hands than those of Jordan. Watts passed away a few weeks later.
Jordan, a longtime friend of the Rolling Stones and trusted contributor to many of the members' solo projects, tells Vanity Fair that he never took the job lightly.
"There are people that don't understand that I lost a friend," Jordan explained, regarding congratulations he's received. "So they're happy for me, but they don't understand that I'd rather not have this be the case. But the Rolling Stones have really, really done everything in their power to make the transition smooth and sympathetic and empathetic. They've been cognizant of everyone's feelings. I personally appreciate that."
After Watts informed his bandmates that he was unlikely to be healthy enough to join them on the road, Mick Jagger and Keith Richards reached out to Jordan, asking him to keep Watts' seat warm until he could return. Jordan agreed, reasoning he was "filling in for my friend." He then sent the drummer a note wishing him a speedy recovery.
Jordan and Watts were friends for at least 40 years, dating back to Jordan's time as James Brown's drummer. He says Watts' death was "a complete and utter shock" that put the Stones' tour "under a microscope." What he thought was going to be "like rock 'n' roll fantasy camp" became a behemoth obligation.
"I was crushed," Jordan said. "The world was crushed. It was very, very difficult. It's still difficult."
While Watts was known for his understated style, Jordan says his prowess was too often overlooked.
"I think a lot of people still underestimate what Charlie did, quite frankly," Jordan explained. "And it is not to be underestimated. Sitting in that chair and playing that stuff is no joke."
The 'No Filter' tour in the U.S. runs through November 20. Go here for the tour dates.