Machine Gun Kelly Shares New Details About Next Album
By Ryan Shepard
October 10, 2021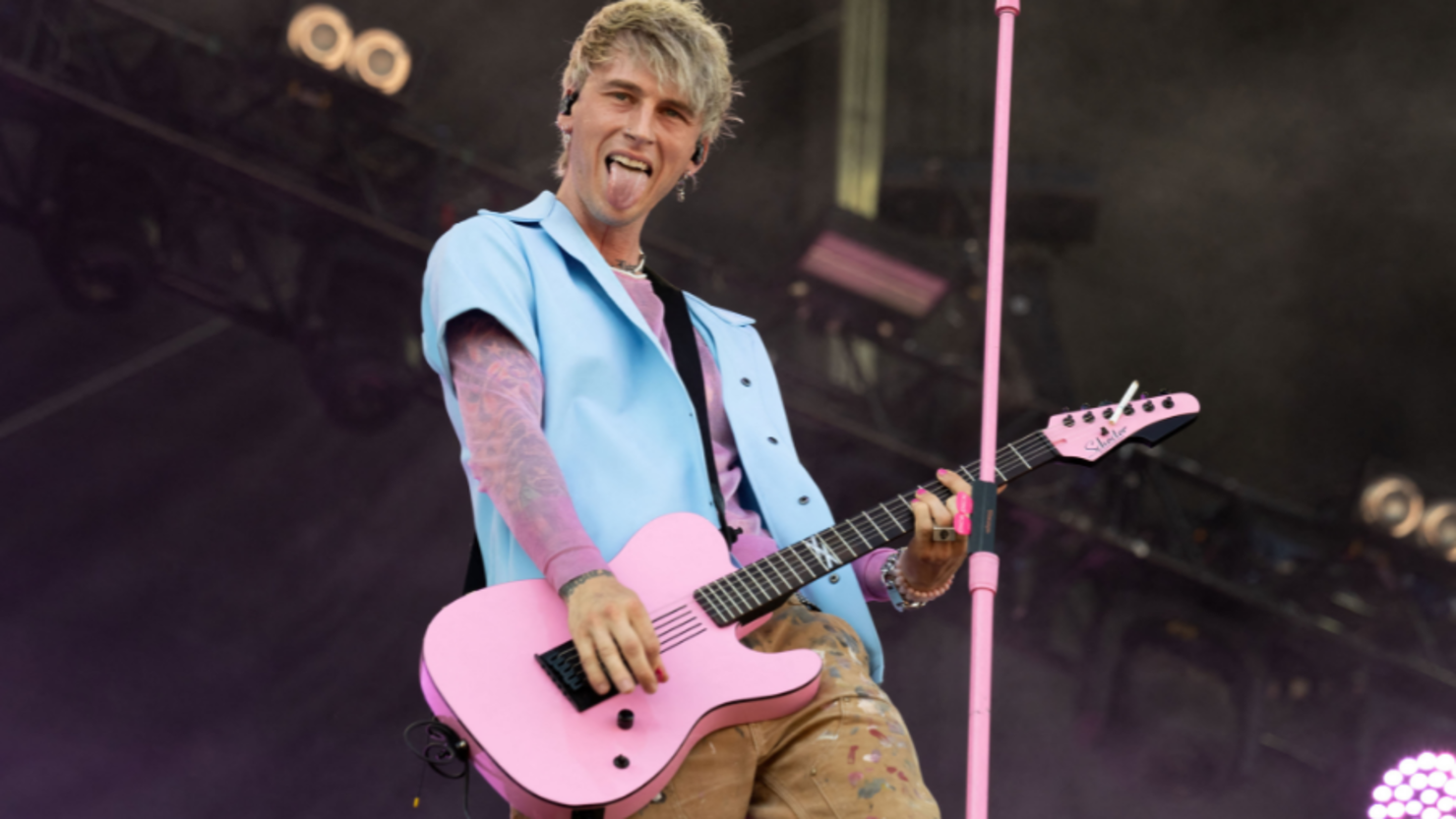 Early on, Machine Gun Kelly would take two and three year breaks in between his albums. His first album was released in 2012, the Cleveland native's sophomore album arrived in 2015 and Bloom dropped in 2017. However, things have changed recently. In his late 20s and early 30s, the Bad Boy Records recording artist has picked up the pace a bit. His fourth album arrived in 2019 and his career shifting project, Tickets To My Downfall, arrived one year later. Having tasted what it felt like to top the charts, it appears that The Dirt actor is prepared to come back quicker than ever.
Less than one year after delivering his most commercially successful project yet, Machine Gun Kelly hopped on Instagram to announce that he had a new tattoo that reads, "Born With Horns." However, that's not all that he wanted to say. In a short post, the iHeartRadio Music Awards nominated artist revealed that legendary drummer Travis Barker had gotten the same tattoo because he is executive producing his new album.
Not long after sharing the title of his new album and announcing Travis Barker's involvement, Machine Gun Kelly offered a brief update on his recording process. During a recent interview, he described his new project as "guitar-heavy" and "lyrically deeper."
"It feels more guitar-heavy for sure, lyrically it definitely goes deeper – but I never like to do anything the same," he told Willie Geist of Sunday Today.
"Every album is a juxtaposition of the last album. So I went and studied 'Tickets', and I heard the bright sound that I had, and for this album I just turned the lights off."
Machine Gun Kelly explained that his lyrical upgrade is driven by the freedom he now feels in his music. As he puts it, he "can't be restrained."
"I'm not scared anymore, there's nothing holding me back from being my true self – and my true self can't be silenced, can't be restrained. It's a force, it's like a hurricane. Can't stop that, it just goes until it feels like stopping," he continued.
"I don't feel like stopping anytime soon."
It's unclear when Born With Horns will be released, but it does sound like it's coming sooner rather than later.