Here's What Offset Surprised Cardi B With At Her Star-Studded Birthday Bash
By Kiyonna Anthony
October 12, 2021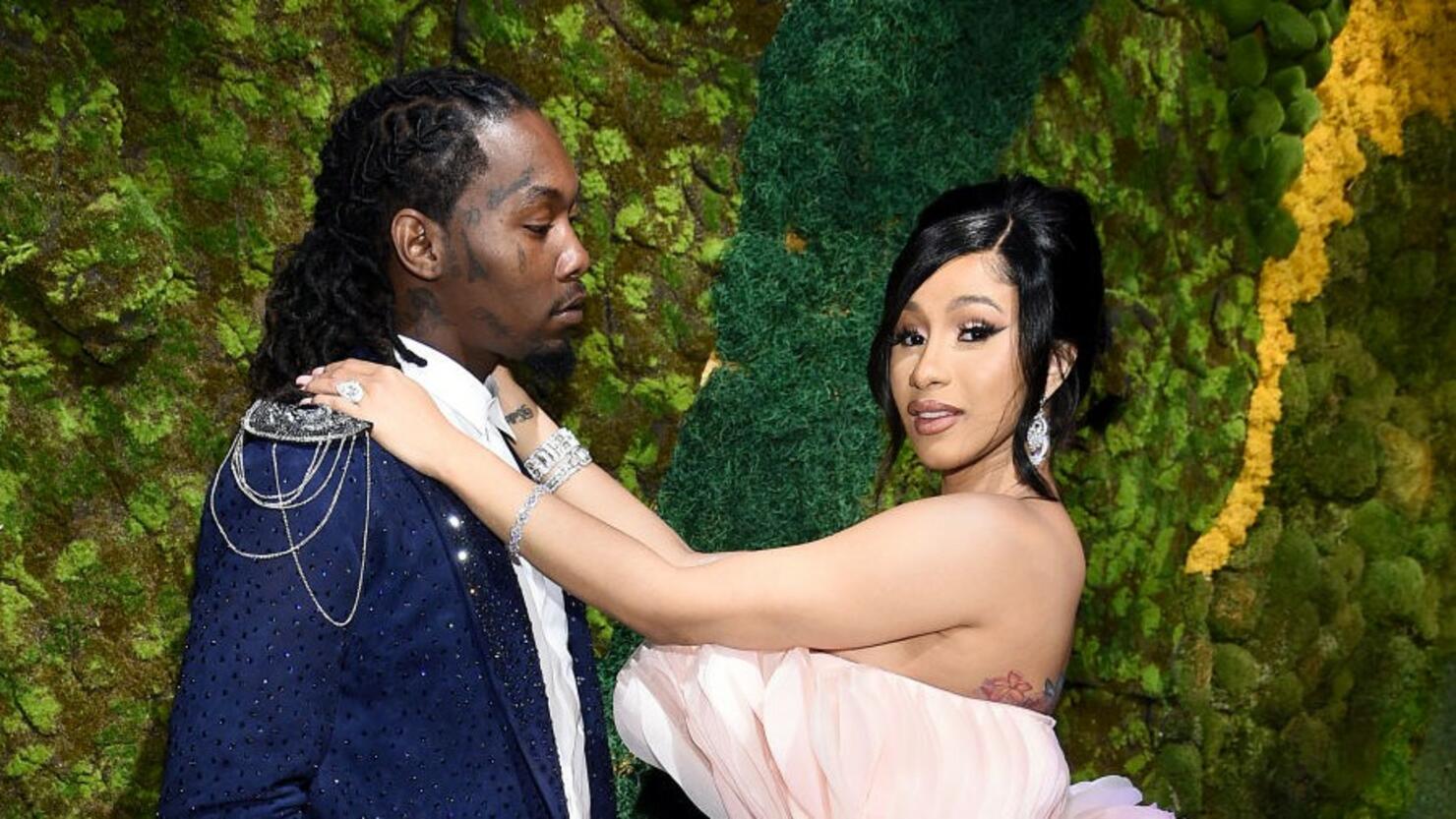 The stars came out in droves as Cardi B celebrated her 29th birthday with an epic, dancehall themed party at River Studios in LA on Monday night.
Lizzo, Teyana Taylor, Tiffany Haddish and Karrueche were among the celebrity guests that showed up to turn up for Cardi's big birthday bash, which the "WAP" rapper took to social media to promote all week long. Just one day before the big event, she tweeted:
"Yes it's true! The Dress code is dancehall! Bring out ya best Caribbean Dancehall looks! I'm performing eyeland gal tomorrow at my party."
Yes it's true! The Dress code is dancehall! Bring out ya best Caribbean Dancehall looks!

— iamcardib (@iamcardib) October 10, 2021
She even shared a hilarious video to Instagram of comedian Pretty Vee showing off her best Dancehall moves, writing:
"I can't wait for my birthday passa passa party!!!!! Ya think LA ready?!!"
But the real fun came inside the birthday bash, when Cardi's husband, Offset presented her with a unique (and pricey) bday gift. According to reports, halfway through the party, the Migos rapper got on the microphone to unveil his gift, fully equipped with an entire video presentation. The presentation revealed that Offset had bought Cardi an entire mansion in the Dominican Republic, her family's native land, complete with lavish scenery and a rooftop pool.
The precious gift comes just one month after the hip hop couple welcomed their second child and first son together.
Cardi's wasn't the only one who had a blast at her birthday bash. Teyana Taylor got the crowd hype with her dance moves, as well as model Winnie Harlow, who showed off her twerk moves. Migos rapper Quavo got in on the fun after getting a special dance from one of the party guests. Check out some of the highlights from Cardi B's Dancehall Bash below.