Scott Patterson Is 'All In' For 'Gilmore Girls' On His Rewatch Podcast
By Diana Brown
October 13, 2021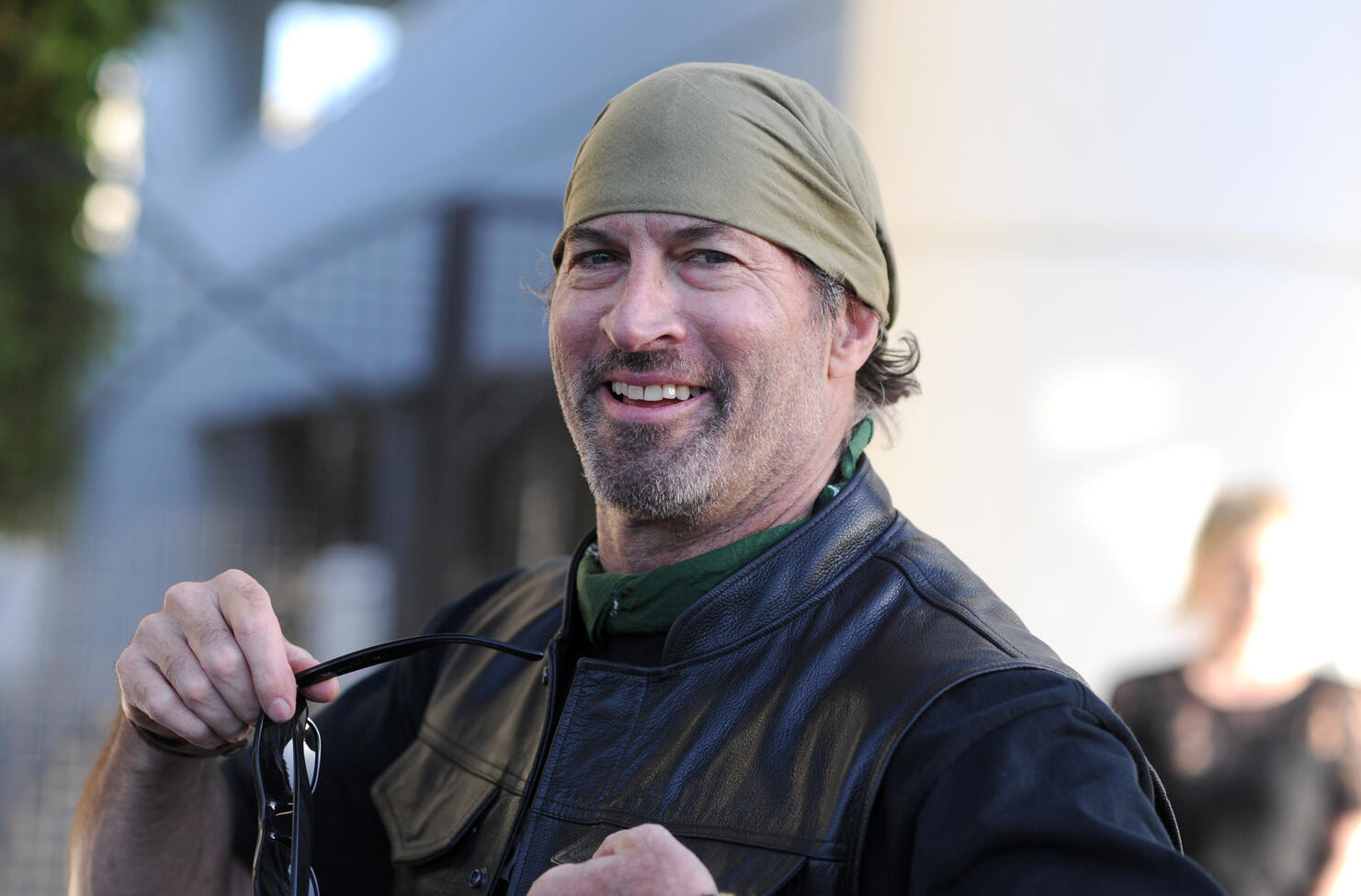 Scott Patterson, along with his producers Amy, Danielle, and Riley, aren't just rewatching Gilmore Girls. They dissect each episode, character motivation, subtext, pop culture reference, and joke with a zeal and attention to detail that might look like overthinking to the uninitiated. But if you're a fan of Gilmore, you know that there's a lot to talk about. The rapid-fire delivery, density of jokes-per-page, and of course the wonderful performances mean that every time you watch an episode, you see something new you missed before. If you like to geek out about Rory and Lorelai, Luke and Lorelai, Rory and Dean, or Stars Hollow's various wacky townspeople, this podcast has everything you've been waiting for. And endearingly, Scott is a new fan of the show he starred in – he had never watched it before this. But now, he echoes his character Luke in saying, "I Am All In."
Scott and Amy, like many fans, love Emily Gilmore, and this episode finally shows "Emily in a good mood," Scott says, which is a nice change. He also commends her patience; she's tolerating constant snark and sarcasm from Lorelai just to be able to spend time with her granddaughter Rory. But she could have communicated better with Lorelai. When she sees the shed Lorelai lived in with her new baby, she just says, "Did you hate us that much?" Amy wishes she had told Lorelai how much it broke her heart to realize how much she cut herself off from them when they would have helped her raise her child. But the two women can't seem to figure out how to connect. 
But of course they really want to hear Scott's breakdown of his own character's mind and motivations, and it's a rich episode for it; his ex, Rachel, is back, and he's trying to make it work with her. But Scott and Amy agree that he's already so "truly, deeply in love" with Lorelai that he's not comfortable with Rachel. "I think Lorelai allows Luke to be who he really is," Scott says. "He gets curmudgeonly, and she delights in that, she likes that." But with Rachel, he knows he "has to be a certain way to please her," and it won't ever work long term. That becomes clear when Lorelai notes that his coffee isn't as good as usual. "Rachel's not being a good influence on him, he's off-center, not as sure of himself," Scott explains. "The coffee being off is a signal to Lorelai that something's not right." Hear all this Gilmore Girls goodness and more on this episode of I Am All In.
If you want to be sure you're listening to the podcasts everyone else is checking out, iHeartRadio has you covered. Every Monday, iHeartRadio releases a chart showing the most popular podcasts of the week. Stay up to date on what's trending by checking out the chart here. There's even a chart just for radio podcasts here, featuring all your favorite iHeartRadio personalities like Bobby Bones, Elvis Duran, Steve Harvey and dozens of others.