Fans Deem Young Thug A Genius Following His Rare 'Breakfast Club' Interview
By Kiyonna Anthony
October 18, 2021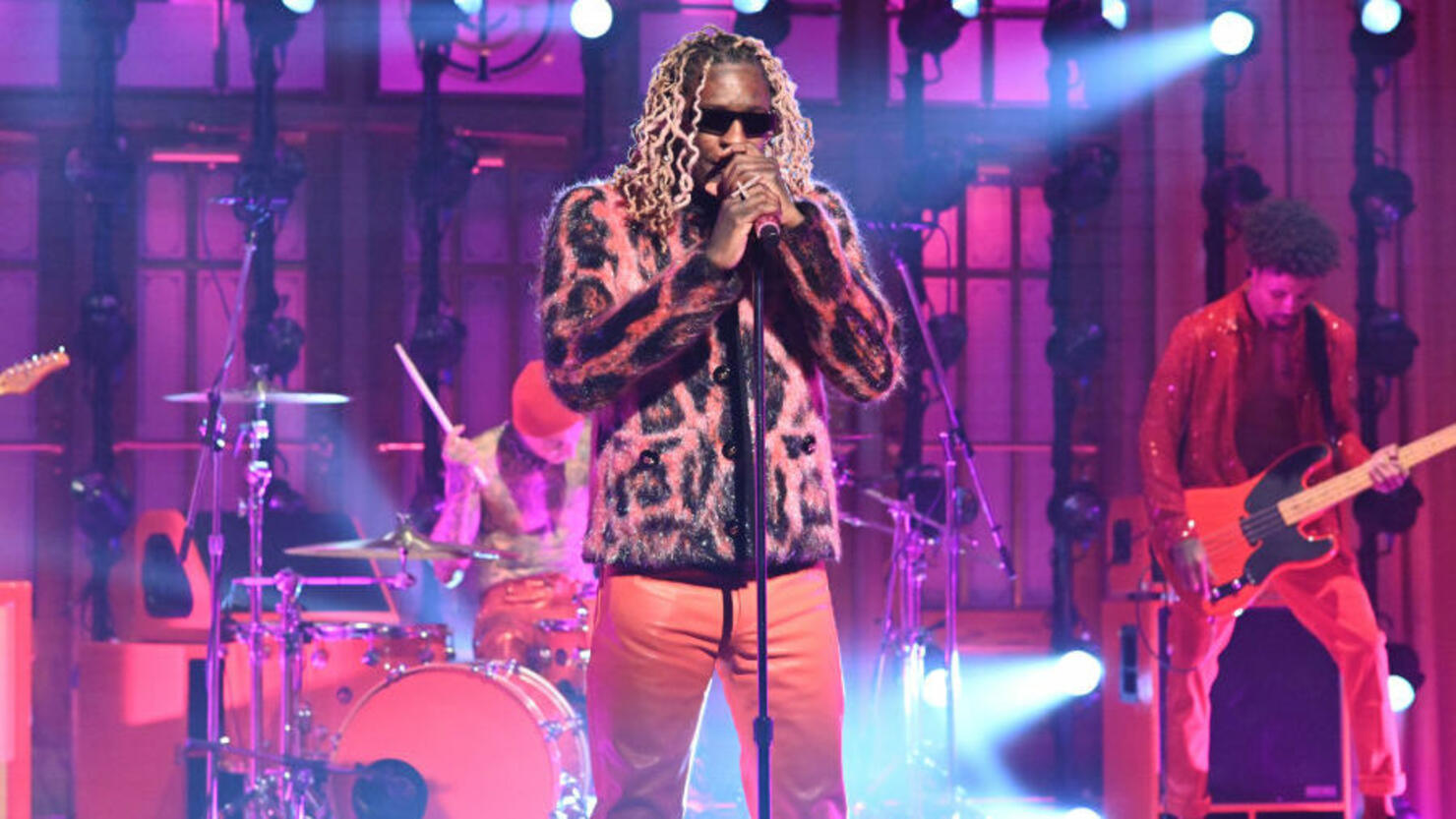 Young Thug has been everywhere these days following the release of his sophomore album, Punk --- and for the first time in his 10-year career, the rapper stopped by Power 105.1's The Breakfast Club to talk new music, youth, success and to squash his beef with host Charlamagne Tha God.
In a rare interview with the morning show, the Atlanta-bred rapper opened up about everything from kickstarting Lil Baby's career and working with Kanye West, to the death of his brother and purchasing land. When it comes to reflecting on some of the mistakes and lessons from his youth, the 30-year old rapper shared:
"You gotta have your head on right. It's just knowledge and growth. I became older. And it's certain things you just don't want to deal with. I'm pretty old now. In this game, you get more money to come off as a young guy. I kinda grew out of it. Just doing young things: like arguing on the Internet. None of the **** really meant nothing. Back then it did, 'cause I was new to the industry".
As a first timer on the acclaimed morning show, Thug revealed how his beef with Charlamage prevented him from being a guest. He told the host:
"Me and your misunderstanding [kept me away from The Breakfast Club all these years]. It was all talk though. I never understand how could it go so far. And then I was kind of young back then. I didn't understand blogging then and how important it is, and how much you have to be how you is."
Thugga also got candid about his family, buying 100 acres of land and helping his hometown of Atlanta after refugees entered the city following Hurricane Katrina in 2005. As for his relationship with fellow hip hop peers, the "Icy Hot" rapper talked working with Kanye, and proclaimed Drake a music industry OG.
Fans flooded social media to give Thugga his flowers and commended the star (as well as C Tha God and Angela Yee) for such a culture shifting interview.
Go watch the young thug breakfast club interview. That interview is why I love getting older, growing and maturing is dope.

— GHETTO & ROMANTIC. (@EazyTaughtYou) October 18, 2021
The Breakfast Club killed that Young Thug interview.

❤️

— Motolani Alake (@OneMotolani) October 18, 2021
The candid interview comes just days after Thug made his Saturday Night Live debut over the weekend with Travis Barker as his special guest.
Catch Punk available now on streaming platforms, and see what else Young Thug had to say in the full interview above.