Gucci Mane Artists Skip Howard University Show To Join Students Protesting
By Kiyonna Anthony
October 18, 2021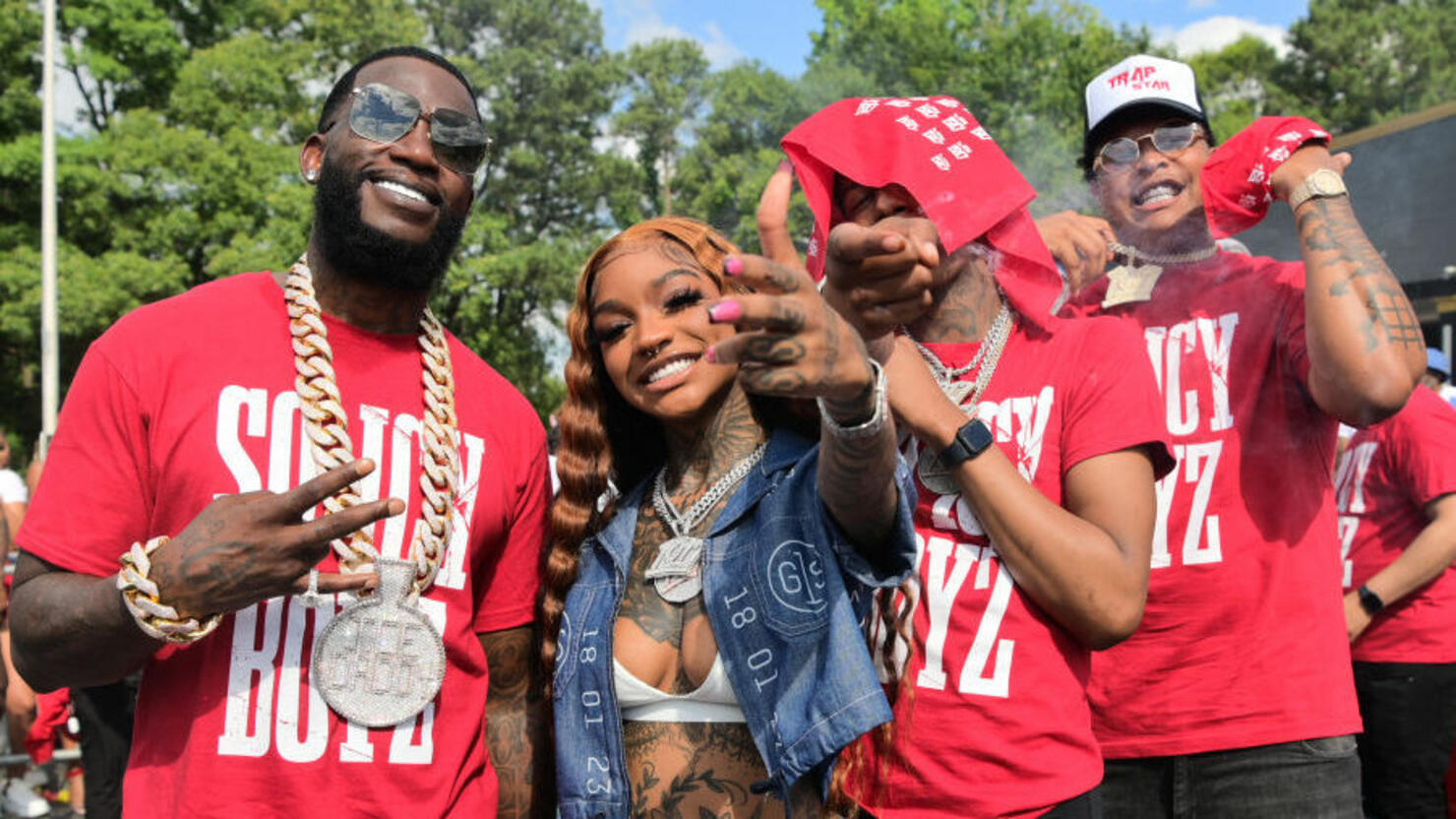 Gucci Mane's 1017 artists have embarked on an HBCU tour to celebrate historically Black colleges during homecoming season; but things didn't go as planned during their stop at Howard University in D.C.
Over the weekend, rappers Big Scarr, HotBoyWes, and Bic Fizzle were scheduled to perform at the prestigious University, but ended up joining the students in a protest instead. Student were reportedly calling out the university and its officials over water leaks, roaches, rats, black mold found in dorms, lack of housing availability, inadequate COVID-19 testing and more.
Howard Students are doing a #BlackburnTakeover! We are staying here ALL NIGHT until the demand for BASIC HUMAN DECENCY are met. There are rats and roaches in the cafe, students without housing and mold in the limited housing that is available. This is unacceptable. #FightBack pic.twitter.com/bNSrdBbSZr

— Afeni 🔥 | #SaveSilwan (@ReddIsAri) October 13, 2021
Scarr took to Twitter to express his solidarity, while his manager went to Instagram to share some of the captivating moments from the protest, writing:
"We're still here! Students you are the revolution. We are the revolution. This is not okay,"
Texas rapper HotBoyWes was seen in one of the videos, supporting the students, while shouting:
"I stand with y'all! Where my sign at?!"
According to FOX 5 DC, Howard University students, who began protesting on October 12, say they're frustrated with how Howard's administration has handled the situation --- considering tuition is nearly $50,000 a year. The Board of Trustees released a statement in response to the demonstrations, saying:
"Over the past few months, we have been working tirelessly with the administration and in close partnership with our student and faculty leadersto create solutions to the issues the community has raised. We recognize the urgency at hand and share your passion. We also know that many of these issues will take time to resolve. The board supports and encourages the administration's open, constructive dialogue with students…As Bison, you deserve the best we have to offer, and we pledge to be better and deliver just that."
Protestors have garnered much support from the community. Howard School of Law students attended the ongoing protest, which took place from from October 12th to October 15th, as legal observers, with a goal to protect protesters' rights and prepare them for encounters with law enforcement.
Fortunately, all protests have been peaceful, and there have been no reports of foul play.