Longtime Paul Stanley, KISS Guitar Tech Dies Of COVID At 52
By Andrew Magnotta @AndrewMagnotta
October 18, 2021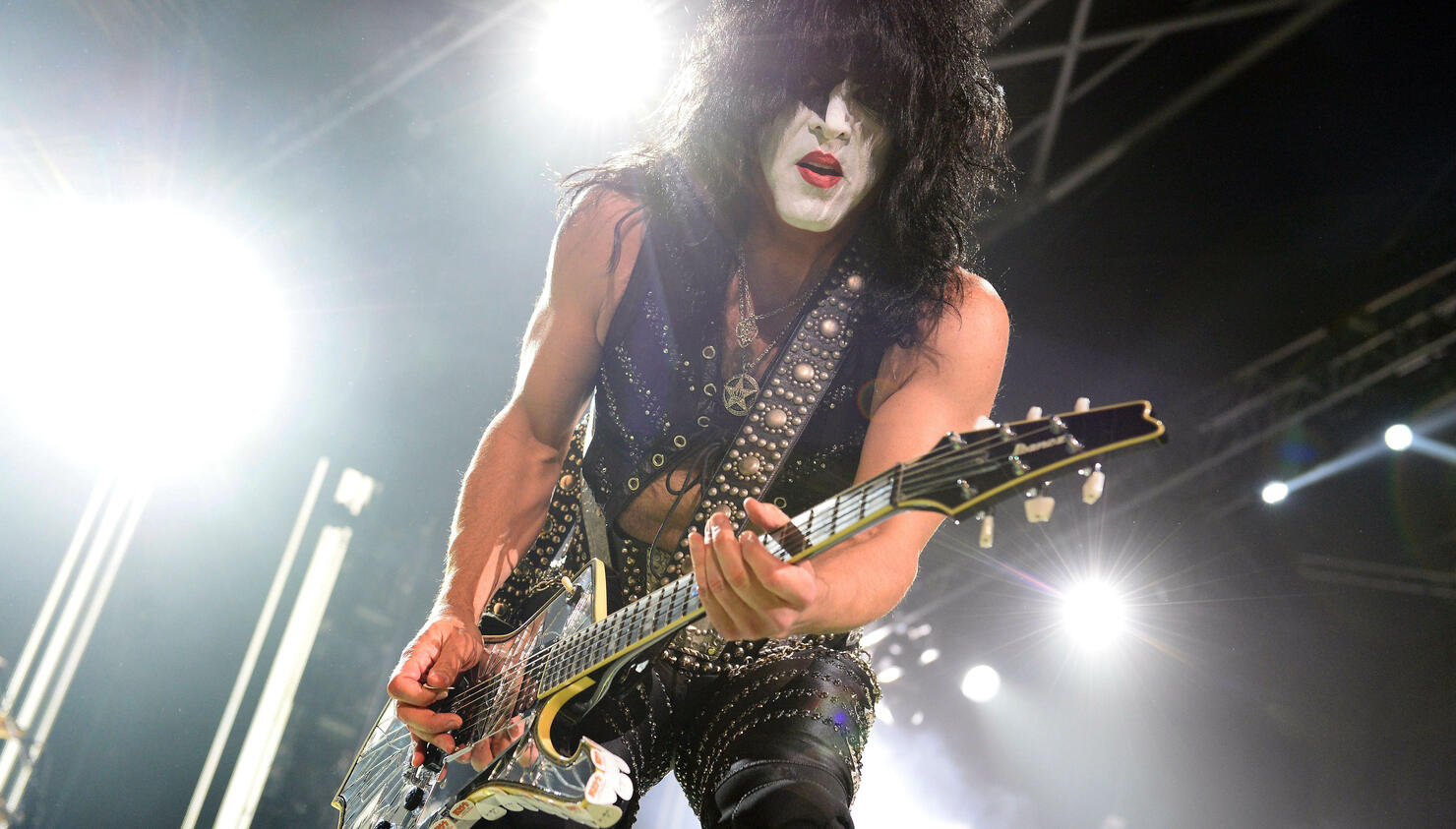 Paul Stanley and KISS are mourning the death of Stanley's longtime guitar tech Francis Stueber, who died Saturday of COVID-19.
Fran is survived by his wife and three sons. He was only 52 years old.
"My dear friend, buddy and guitar tech for 20 years, Fran Stueber died yesterday suddenly of Covid," Stanley wrote in a statement. "Both on and offstage I depended on him for so much. My family loved him as did I. He was so proud of his wife and 3 boys as they were of him. I'm numb."
"We've all lost someone so special," Stanley added in a subsequent Tweet, sharing another photo of himself and Fran.
Kiss canceled its concert Sunday in Ohio following Fran's passing. The band promised that a new date would soon be announced and tickets for the canceled show would be honored at the new date.
Fran began working with Kiss in 2002 and was a mainstay on Kiss and Stanley's solo tours ever since. Fran also worked behind the scenes for Heart, The Offspring and REO Speedwagon in his career.
It remains unclear how long Fran was sick or whether he was on the road with Kiss at the time of his passing.
The band announced this summer that its entire touring party was fully-vaccinated against COVID-19 and that they were taking the utmost precautions onstage and off to prevent the spread of the disease.
Kiss suspended its 'End of the Road' farewell tour for two weeks in early-September after Stanley and Gene Simmons tested positive for COVID-19. Both Kiss co-founders made full recoveries, crediting vaccination with sparing them the worst of the disease's symptoms.