Mike Rutherford Has Been Using A $140 Guitar On Genesis' Reunion Tour
By Andrew Magnotta @AndrewMagnotta
October 18, 2021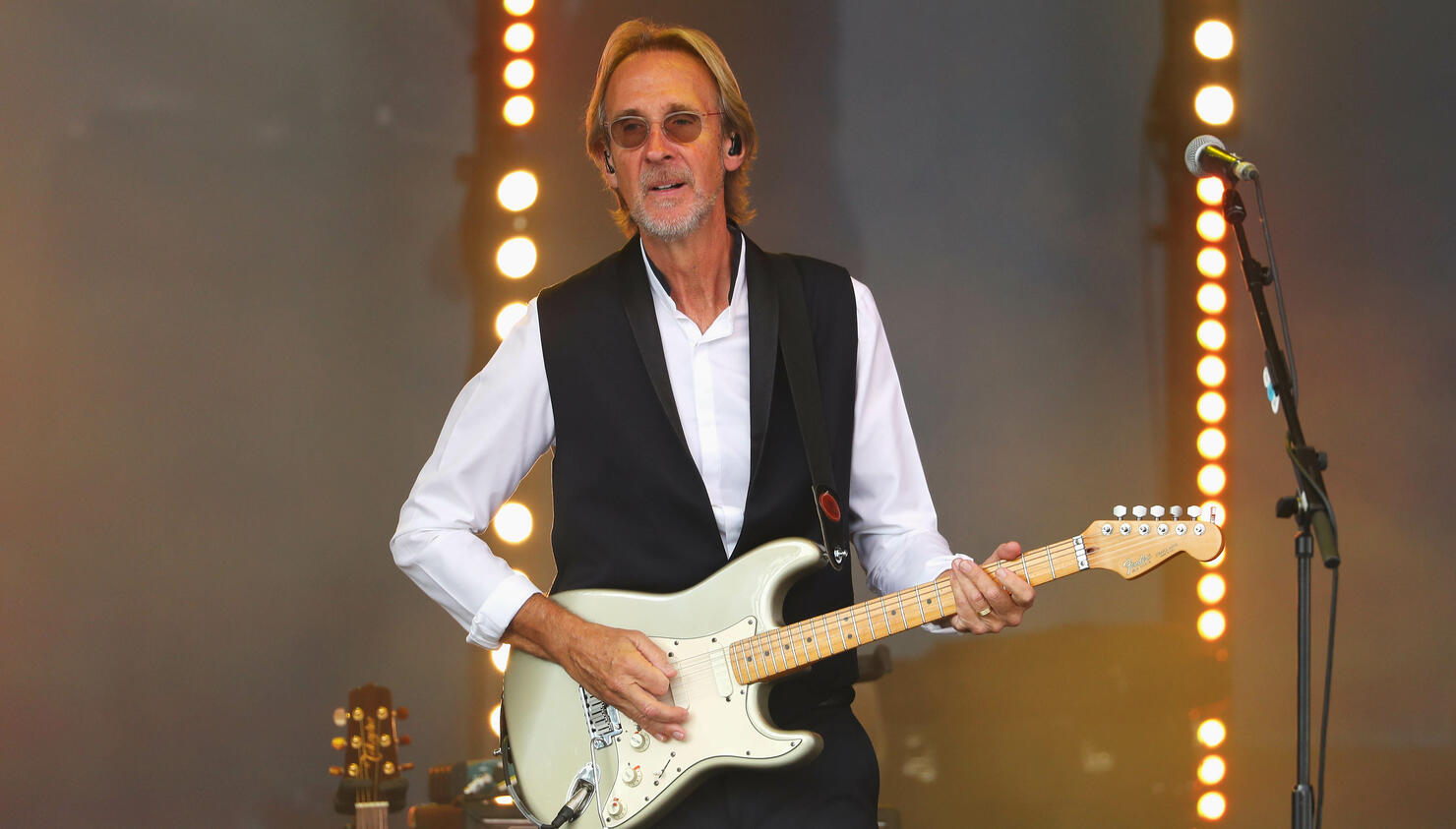 Photo: Getty Images Europe
For several years now, guitarists have praised the quality of Fender's sharp-looking and genuine-sounding Squire brand of affordable instruments.
Though marketed towards novice players, Squire has pleasantly surprised many seasoned guitarists and bassists in the last decade — and now Genesis guitarist/bassist Mike Rutherford is among them.
According to guitar tech Steve Prior, Rutherford developed an appreciation for the Squire brand last year and had been playing one of its most inexpensive models on Genesis's now-postponed 'The Last Domino?' tour.
While the bargain guitars are among several more 'professional' instruments by Fender in Rutherford's touring quiver, Prior tells Guitar Player magazine that Rutherford's No. 1 guitar at the moment is indeed a $140 Squire Bullet Stratocaster.
"The Squire Bullet Stratocaster is his favorite at the moment, it really is," Prior said. "And I've just bought him a couple of others which I've found rather cheaply in the clearance section at [a Newcastle, England, guitar shop]. They were only about 100 quid each! I mean they're unbelievably good guitars for the money."
Rutherford began buying the affordable guitars in South Africa when he was stuck there during lockdown without his main instrument.
"His favorite one is an unusual color; it's a limited-edition finish called Sonic Grey," the tech says. "Squire Bullet Strats in this finish were imported into South Africa from Indonesia. Mike bought the guitar in a shop in Cape Town because he forgot to take his black Clapton Strat with him on a visit. He actually bought two (the other is Arctic White)."
Rutherford spent much of the lockdown getting reacquainted with Genesis' catalog, and so his affinity towards his Squires grew.
"Sitting at home in Cape Town plugged into his Blackstar 3-watt amp, Mike just fell in love with it, playing along to his laptop and relearning all the Genesis songs," Prior continued. "That was him for almost all of the first lockdown because he wasn't allowed out of Cape Town. He was stuck there. But he came back saying how much he loved this guitar."
In addition to normal maintenance, Prior says he made some modest upgrades to the hardware and electronics to make the guitars "more reliable for the tour." He describes the process as "fine-tuning," not a complete overhaul.
"He can't put the Sonic Gray one down," Prior added. "It's the first guitar he wants to play every day and he uses it for some big songs in the Genesis set, including 'No Son of Mine' and 'Mama.'"