Dave Ellefson 'Perfectly Fine' Since Moving On From Megadeth
By Andrew Magnotta @AndrewMagnotta
October 19, 2021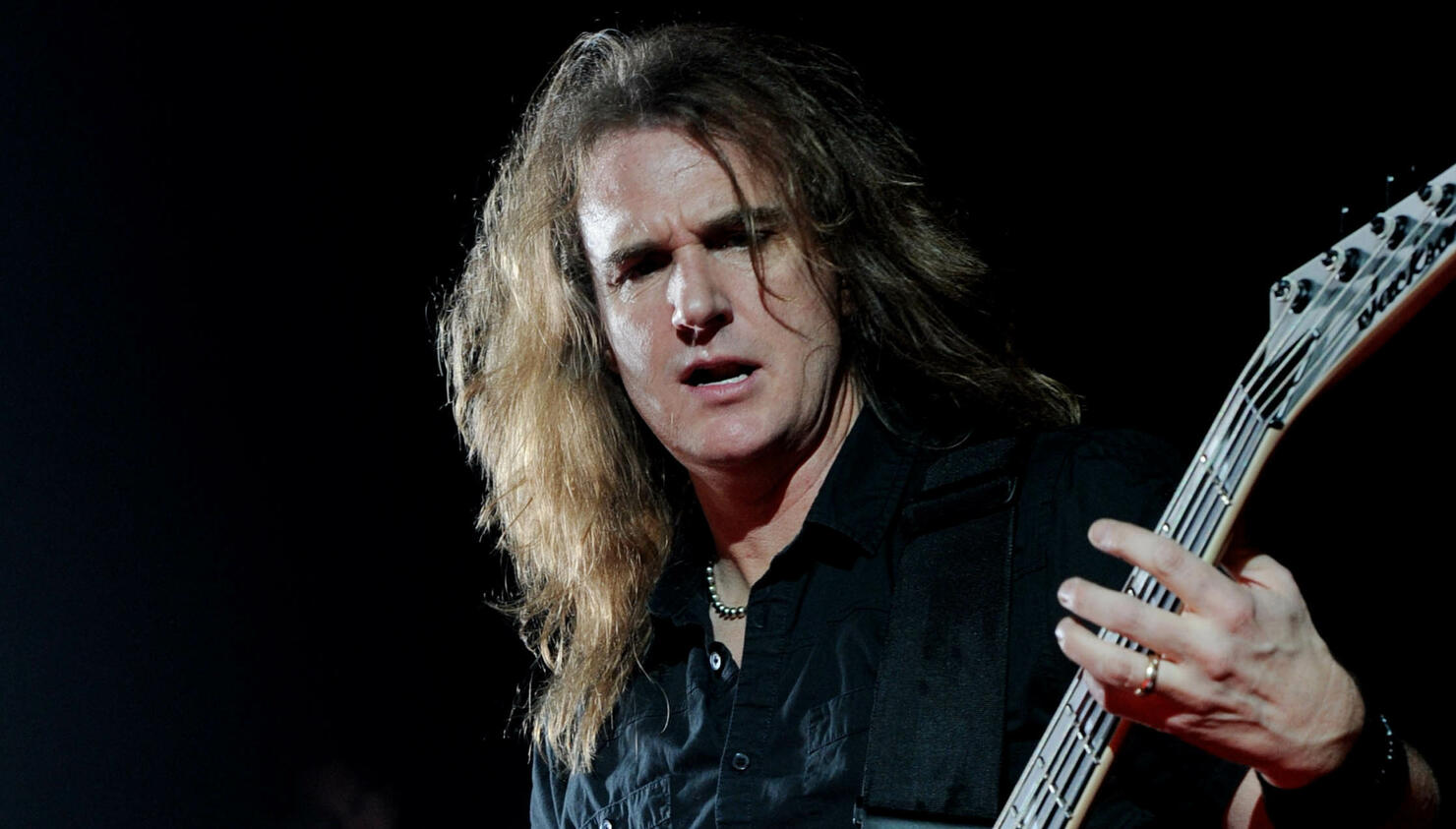 Photo: Getty Images North America
Co-founding Megadeth bassist Dave Ellefson gave no indication that he's about to start feuding again with his former band after being fired in the spring.
Speaking with Aftershocks TV about his latest side project, The Lucid, Ellefson obliquely addressed his departure from Megadeth, explaining that he's more than happy these days to have music as an escape rather than his primary career.
"To work with various people around the world, making music, honestly, I just really do it for the enjoyment of it," Ellefson said. "That's been a blessing, to be able to do that."
The Lucid features Ellefson alongside Sponge vocalist Vinnie Dombroski, Fear Factory drummer Mike Heller and guitarist Drew Fortier.
Ellefson says he writes music and lyrics often in his home studio, but he doesn't force the process when he's not inspired. He saves the ideas so he's always got something at the ready when it's time to collaborate. Removing the pressure around writing and recording has made the whole process more fun, he says
"It's fun to create for creation's sake and not because it has to be motivated from anything else," he added. "So I guess I'm kind of glad to just be right where I'm at. To be honest, I'm perfectly content and happy where I am right now. I'm not gonna lie — it's perfectly fine. So I'm all good."
Ellefson was terminated from Megadeth in late-May following a sexting scandal. While police determined that Ellefson did nothing unlawful, Megadeth frontman Dave Mustaine said the incident aggravated "an already strained relationship" between himself and Ellefson and made "working together impossible moving forward."
Megadeth hired a new bassist to re-record Ellefson's bass parts on the band's forthcoming studio album and hit the road in August on the 'Metal Tour of the Year' with former bassist James LoMenzo.