Alexa PenaVega Reveals 2-Year-Old Son Lost A Finger In Traumatic Accident
By Emily Lee
October 20, 2021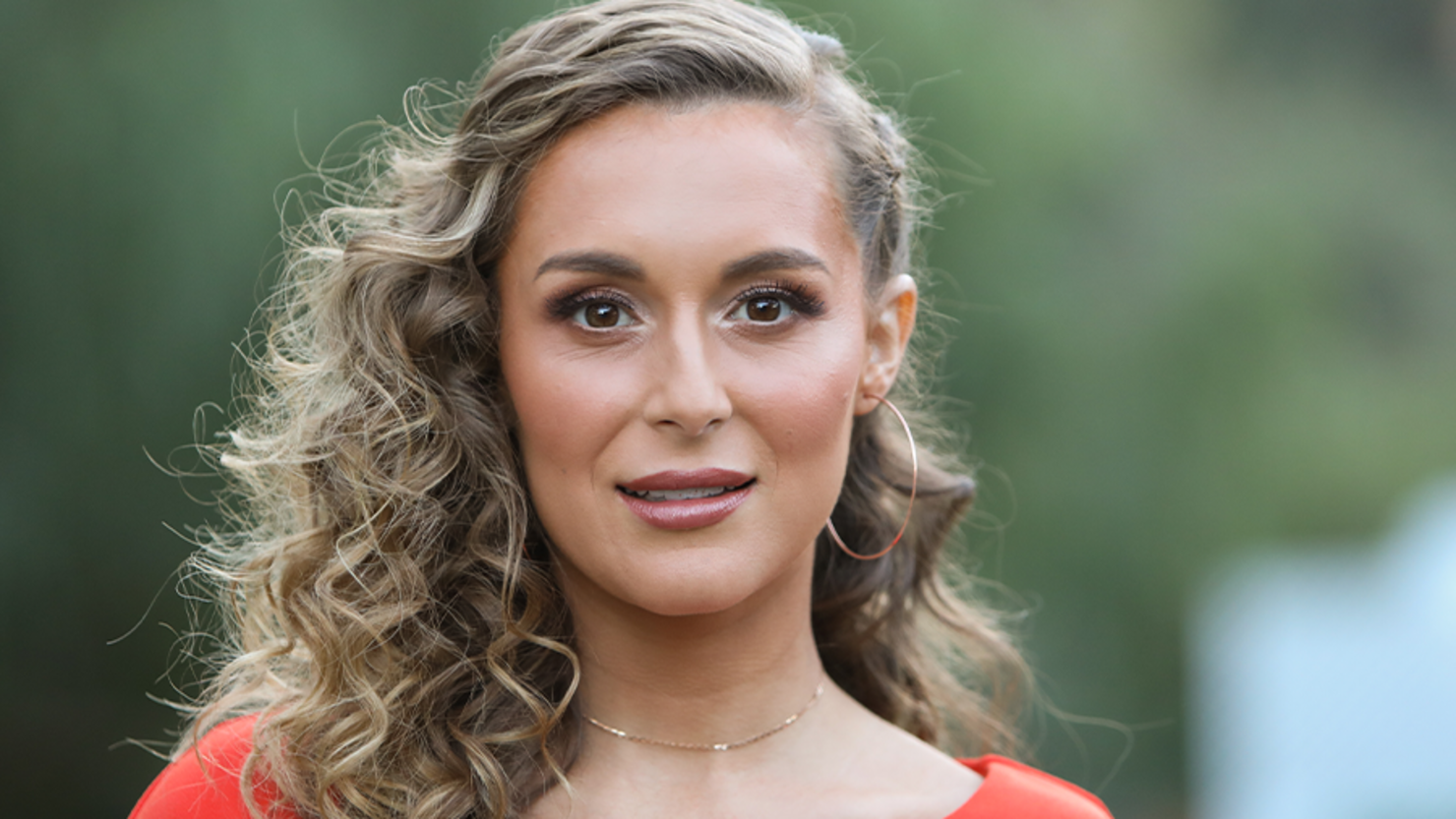 Alexa PenaVega shared a "traumatic" incident her family experienced last week. The Spy Kids actress accidentally closed a door on her 2-year-old son Kingston's hand, resulting in the toddler permanently losing one of his fingers.
"While getting the kids ready for bed, I shut Kingston's fingers in the hinge of the bathroom door," she wrote via Instagram Story. "His first finger is bruised and a little bloody, but his middle finger took the brunt of it and was severed from the first knuckle near the tip. It was the most traumatic thing we've had to go through as a family."
She went on to praise her husband, Carlos PenaVega, for his "amazing" reaction to the terrifying accident. "[He] swooped in like Superman," she recalled. "It took a minute for all of us to process what happened. If anything, it made us all love each other even more and humbled us completely."
Unfortunately, doctors were "not able to reattach the piece of his finger." Despite the outcome, she's choosing to have a positive outlook on the situation. "He'll be more than fine," she concluded.
Alexa als shared a photo of Kingston to her Instagram Story, as well, showing off the large bandaid covering his hand. "Little trooper," she wrote. "Handling his injury like a champ."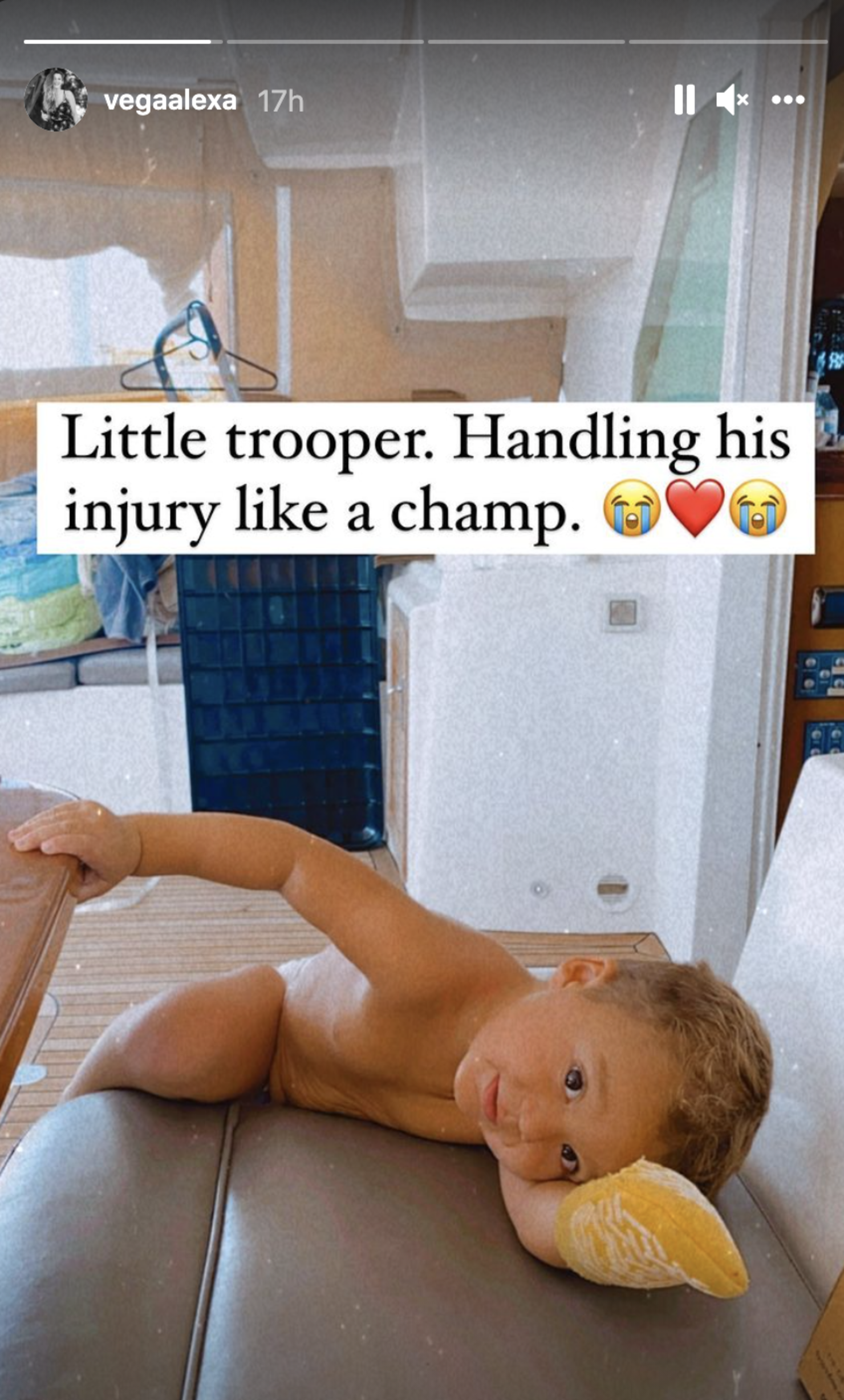 The mom of three candidly addressed the "guilt and shame" she felt after Kingston's injury, saying the emotions were "really hard to get through." Seeing what a "sweet little bruiser" her son was about his finger, though, helped her move forward.
Kingston made an appearance on his dad's Instagram Story, as well, once again showing off his covered hand. "He had a little boo boo, but he's gonna be ok, right?" Carlos asked the toddler. "You're a tough boy, right?"
Alexa and Carlos are also parents to 4-year-old son Ocean and daughter Rio, who they welcomed earlier this year.