Megan Thee Stallion Faces Off Against Her Alter Ego In Popeyes TV Spot
By James Dinh
October 20, 2021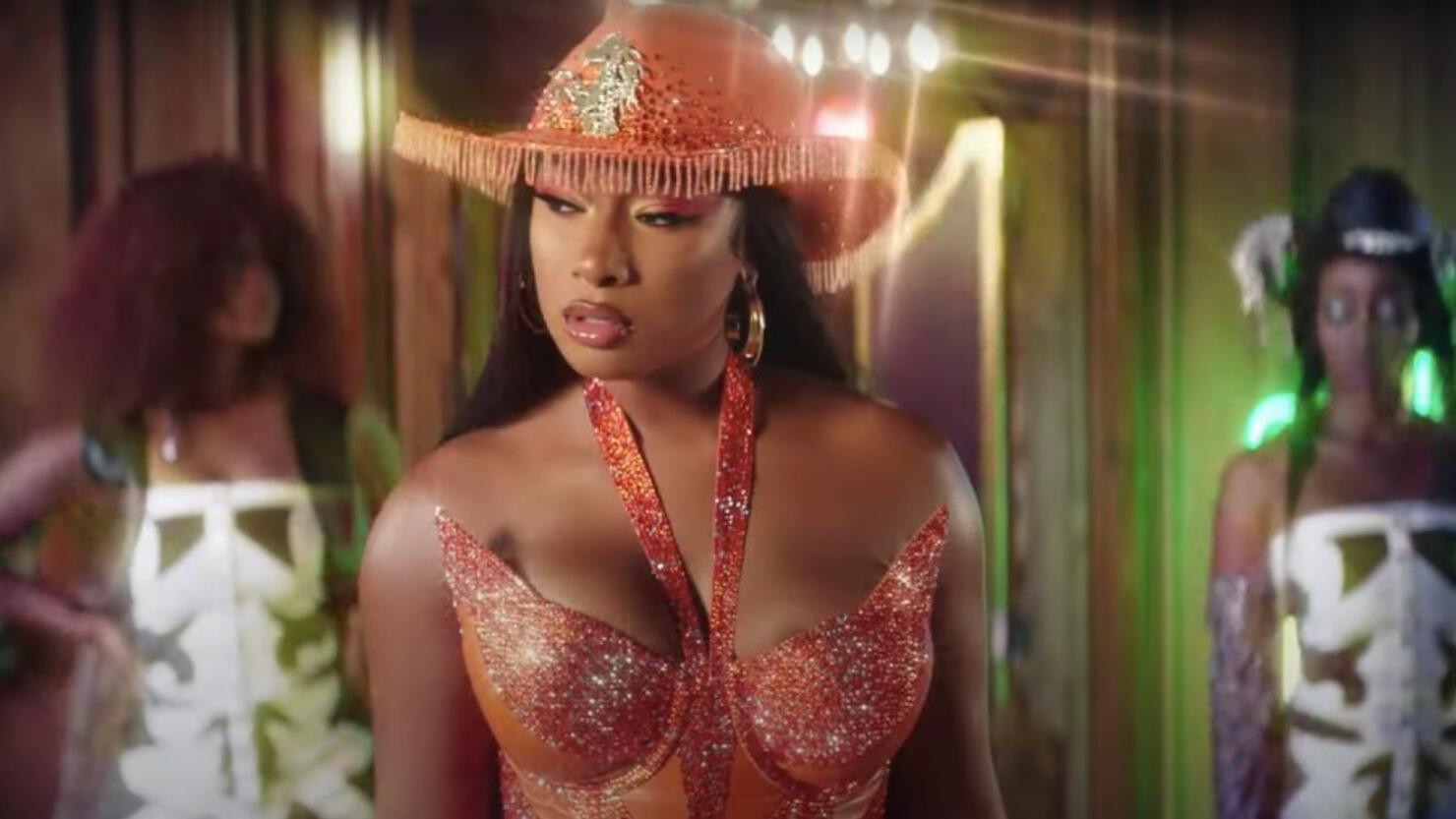 Megan the Stallion's Popeyes Hottie Sauce has arrived in conjunction with an appropriately on-brand promo.
On Tuesday (October 19), Popeyes and Hot Girl Meg dropped the one-minute TV spot promoting the limited edition venture. In the promo, viewers see the rapper exit a western saloon on a quest to retrieve her missing Hottie Sauce from a thief. "Gimme back my Hottie Sauce or else!" she declares. You can tell the rapper had her hand on the creative as the avid anime fan's promo turns animated mid-way as the two race from Houston to New Orleans by horse. In the end, Meg catches the sauce from her alter ego, Tina Snow. In conjunction with the venture, the fast-food chain and the rapper made a six-figure donation to the Houston nonprofit, Houston Random Acts.
Co-founder Treveia Dennis shared her gratitude for the kind deed in a statement. "The RAK Organization always gives back, not only at the holidays but throughout the year. Thanks to the generosity of Meg The Stallion and Popeyes, we are now able to do even more in the community in Houston. All of our efforts will stay right in the city and this year's Thanksgiving and Christmas events will be much larger and able to help so many more people," she said.
Hot Girl Meg's Hottie Sauce is made with a mix of honey, cider vinegar and Aleppo pepper. It arrived, alongside merchandise items released via TheeHottieSauce.com. Two more are scheduled for release in November.