Wolf Van Halen To 'Dave Grohl It' For Remainder Of Tour After Ankle Injury
By Andrew Magnotta @AndrewMagnotta
October 20, 2021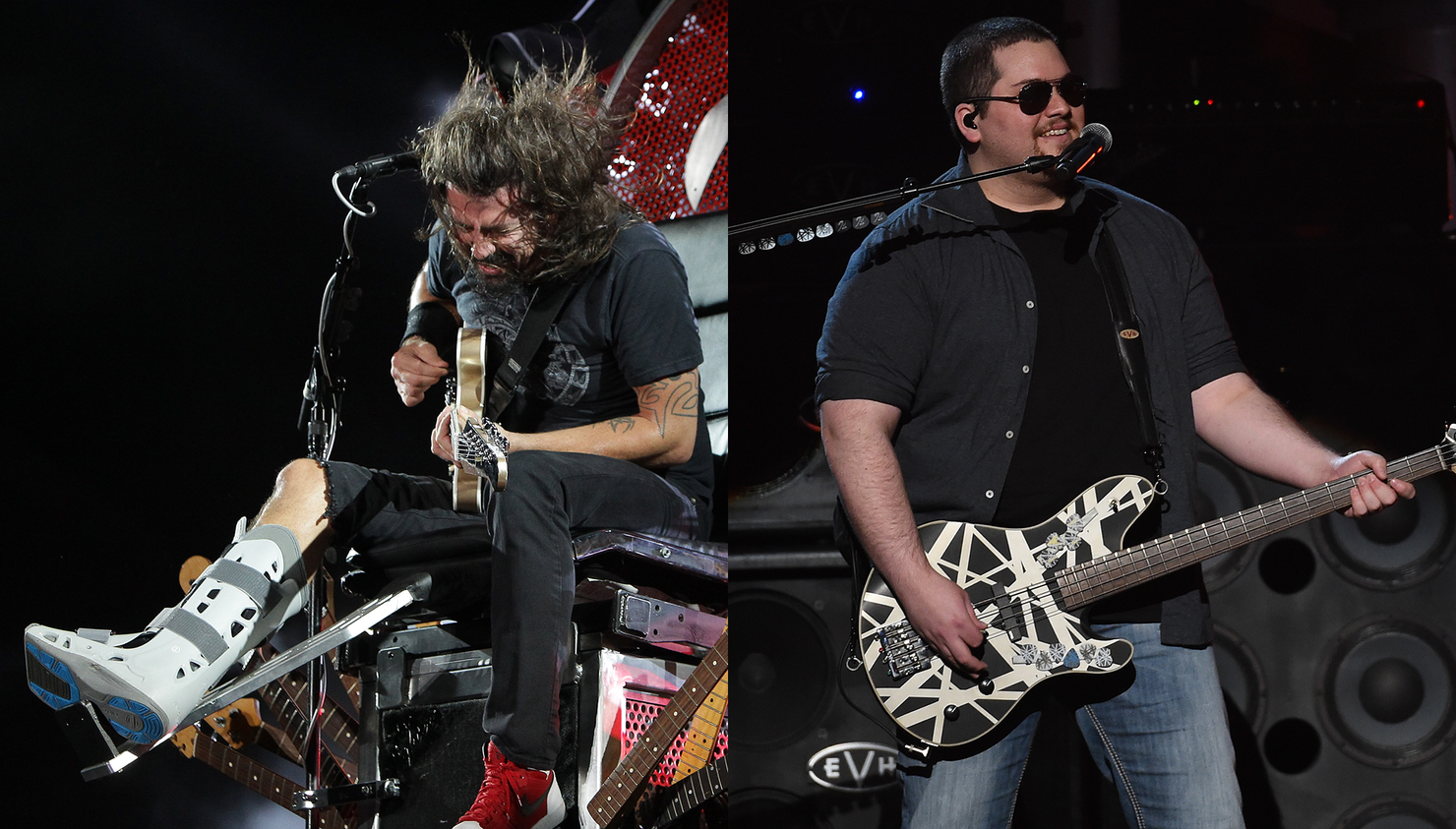 Wolfgang Van Halen is about to have something else in common with his hero Dave Grohl when he takes the stage tonight (Wednesday) despite not being able to put any weight on one of his feet.
Grohl famously broke his leg while on tour with the Foo Fighters in Europe in 2015, but rather than canceling any shows, he simply built his now-famous 'rock throne' and performed seated until he was back on the mend.
Enter Wolfgang, who "sprained the F--K" out of his ankle early Wednesday when he took a bad step getting off his tour bus. Wolfie will now be sporting a stylish walking boot on his left foot for the next four-to-six weeks.
In addition to his show tonight in Huntsville, Alabama, Wolfie's band Mammoth WVH has headlining tour dates booked through Saturday.
Grohl's rock throne was also used by Wolfie's recent tour mate Axl Rose, when Rose broke his foot in 2016 during Guns N' Roses first reunion show with Slash and Duff McKagan. Rose performed from the throne while fronting both GNR and AC/DC. Grohl recently lent it to a Seattle-based musician who was injured while preventing a shooting at a venue in Boise, Idaho.
It's unclear whether the throne will be available for Wolfgang to use for his remaining shows or if he'll just have to use a regular old chair. Wolfie updated fans Wednesday afternoon on his condition.
"Ok soundcheck was ...interesting," he wrote in the caption of a photo of his injured appendage. "Looks like I'm gonna be Dave Grohl-ing it tonight, folks. Be patient with me haha."
Mammoth WVH was already down a man after guitarist Frank Sidoris and his wife were injured in a serious car accident earlier this month in Los Angeles. The band has been performing as a four-piece ever since.
Get all of Mammoth WVH's tour dates here.
Ate shit walking off the bus this morning and sprained the FUCK outta my ankle.

Now I gotta rock this boot for 4-6 weeks.

Looks like this boot's gonna get some show experience.

We'll seeya tonight, Huntsville. pic.twitter.com/87OGTIn1fC

— Werewolf Van Helsing 🐺🌙 (@WolfVanHalen) October 20, 2021