Mötley Crüe Will Not Postpone 'The Stadium Tour' Again
By Andrew Magnotta @AndrewMagnotta
October 21, 2021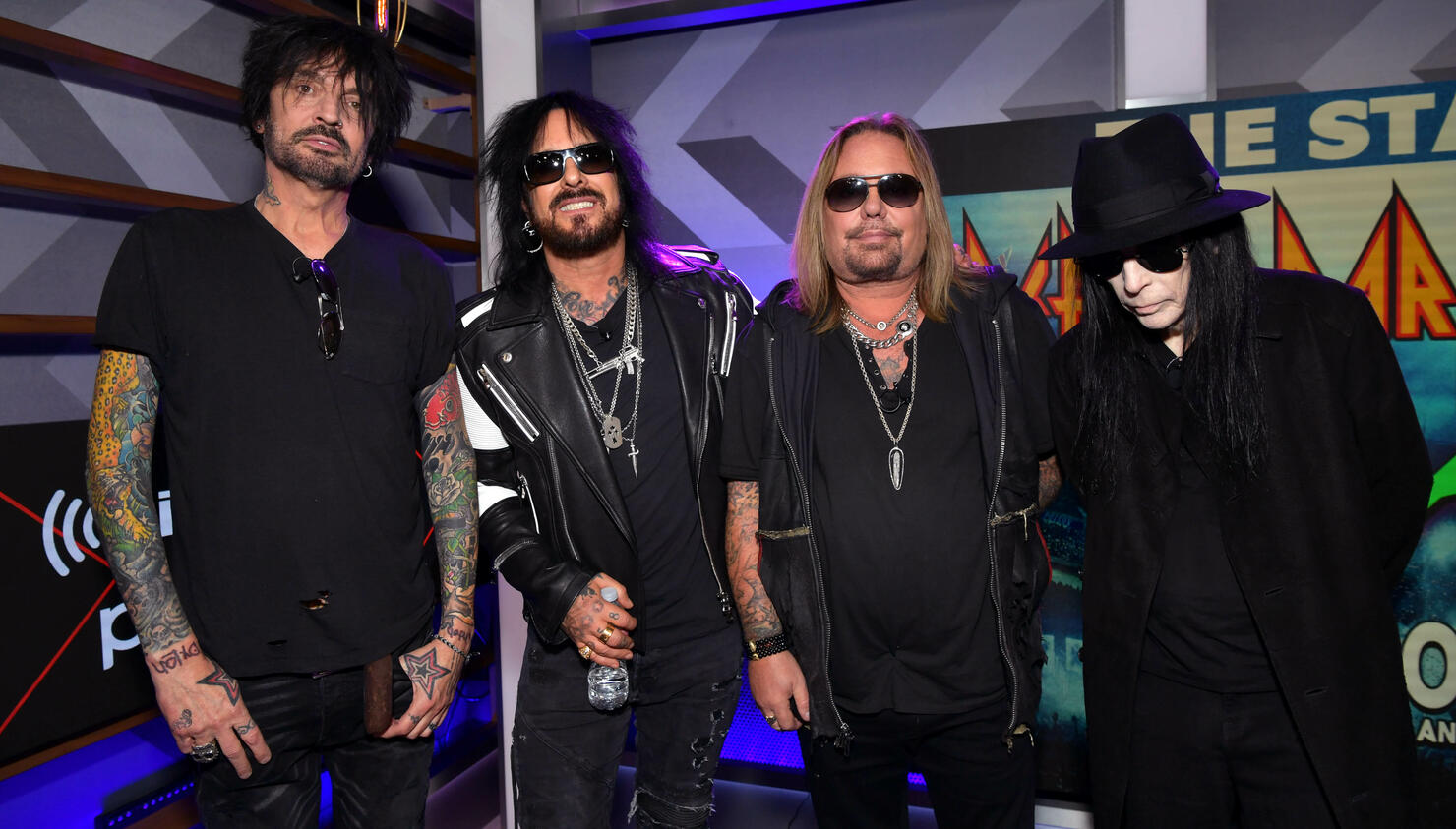 Photo: Getty Images North America
Nikki Sixx has little doubt that Mötley Crüe's 'Stadium Tour' will move forward next summer after twice being postponed due to concerns surrounding the COVID-19 pandemic.
Sixx is sure COVID will still be an issue next summer, but he indicated that it's time for Crüe and its tour mates to do the best they can with the situation. He tells USA Today that postponing the tour this year for a second time was a simple choice, geared towards keeping fans and the band safe from COVID.
"...[W]e'll have to do the best that we can do," the bassist said. "The bigger question is, what does '23 look like? Can we go to Europe or South America? Right now our eyes are on the tour starting in June, band rehearsals in May and all the set design starting months before that. I start physically training the first week of December. At 62, it's a little different than 22."
'The Stadium Tour' sold more than 1 million tickets and generated more than $130 million in revenue after being on sale for just a few weeks in the winter of 2020.
In an earlier interview with Yahoo! Entertainment, Sixx was frank about the fiscal calculations behind the tour postponements.
"On a business level, you can't get COVID insurance. So if you've got a big show —Mötley, Def Leppard, Poison and Joan Jett — that's generating a lot of… If that show goes down because somebody whatever, you just lose money, and you can only lose so many shows and then you're basically on tour for free. So we chose to stay back, waiting to see how AEG and Live Nation and how other bands were gonna handle it. And I think we made the right decision."
As many fellow rockers have grappled with COVID complications while on the road, Sixx wrote this summer via Instagram that, despite being eager to get back onstage, he was "so happy we decided not to tour during this pandemic."
While Sixx begins training later this fall, frontman Vince Neil had reportedly been in the gym regularly trying to get back in shape for the 'Stadium Tour.' Neil hit a snag last weekend when he fell of the stage during a solo show and broke several ribs.
The singer is now recovering at home.