A Look Back At The 'Insecure' Soundtrack With Music Supervisor Kier Lehman
By James Dinh
October 22, 2021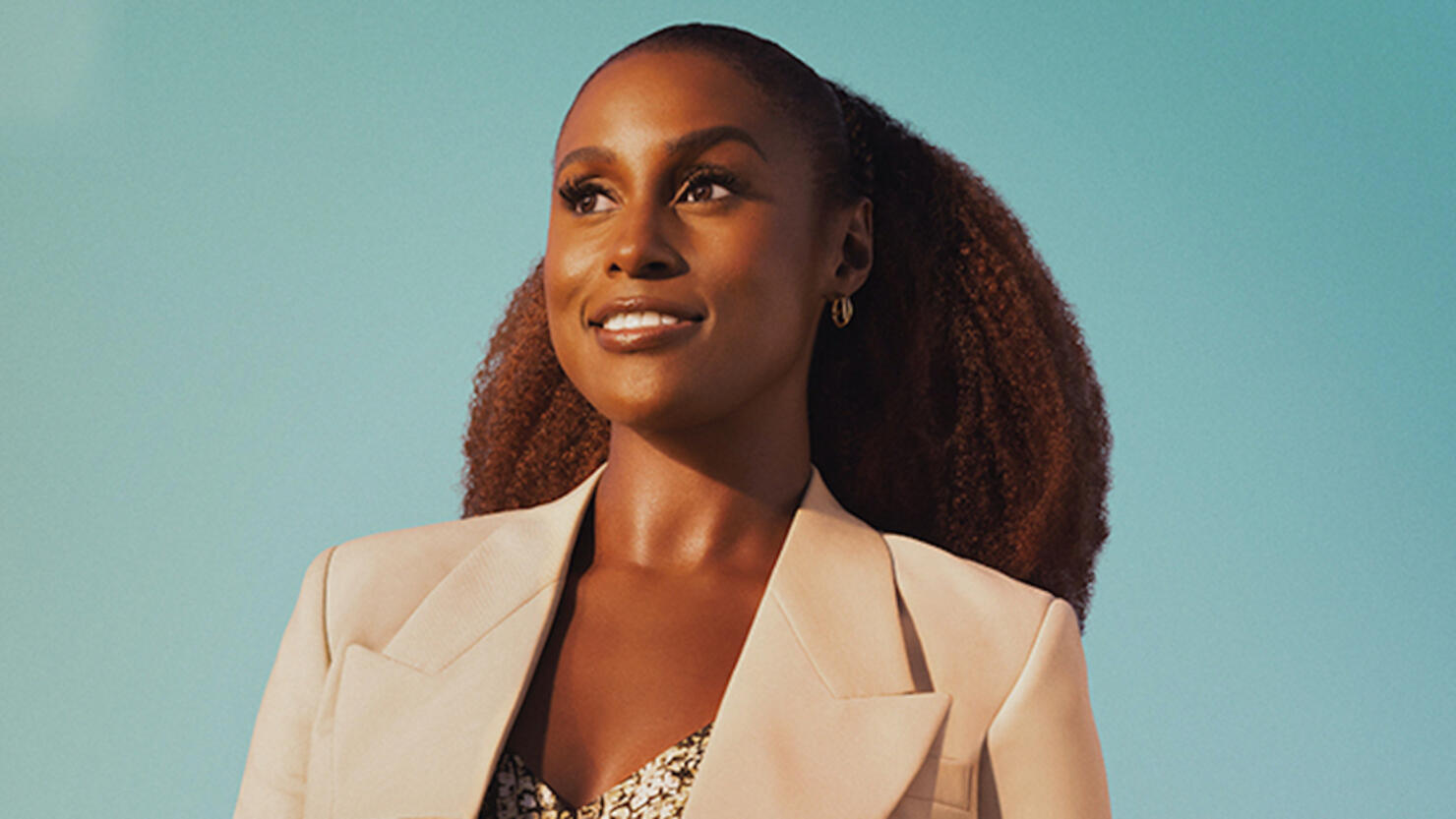 Eight years ago, Issa Rae set out to depict the Black experience with storytelling that honed in on the beauty of regularness and vulnerability. Using South Los Angeles as its backdrop, Insecure has followed her fictional self and cohort of friends far beyond its originating web series, The Misadventures of Awkward Black Girl, to portray the complex, real and messy transition into adulthood. Now, the HBO series is nearing its end with its fifth and final season. But if there's one central component discussed even more than the characters, it's the show's soundtrack, a whole genre of its own, if you will.
Over the course of four seasons, Rae and co-creator Larry Wilmore have packaged the complexities of making mistakes and growing up into 30-minute episodes of Black joy for millennials — and the music has had a heavy hand in its narratives. West Coast-influenced, female-charged, uncharted and unapologetically Black, the soundtrack has become an counterpart to the series, speaking for the characters when the script simply cannot do so. In fact, the show has become a vehicle for the undiscovered, as-yet-released and classic throwbacks, all material that Rae, composer Raphael Saadiq and music supervisor, Kier Lehman, have recruited from their own personal collections.
Days ahead of the Season 5 premiere, which airs on Sunday (October 24), iHeartRadio spoke to Lehman about his experience on the award-winning series and what's in store for its final run. With 10 new episodes ahead, the last stretch is set on wrapping up its canon of subplots it shot out amid the 2020 lockdown. To recap, Issa Dee reconnected with a new and improved love interest Lawrence (Jay Ellis), while her longtime friendship with Molly (Yvonne Orji) hit a stormy roadblock. Based on a few of glimpses from the season, Lehman and co. have utilized the likes of an unreleased Saweetie record and Brent Faiyaz's simmering collab with DJ Dahi and Tyler, the Creator to help shape the final installment. According to the music supervisor, that's only the beginning of what he describes as "a propper sendoff" to satisfy Insecure fans.
Insecure is ending with Season 5. What was the first order of business when it came to working on this one?
I wanted to make sure that we lived up to the expectation and the standard, that we'd sat with the show and past seasons and really give a great soundtrack as far as the songs in the show, but also the soundtrack album that can and will be released along with it. That would hopefully be the strongest one that we've had so far. And to really leave fans with something that hopefully will continue to be a part of their lives like our playlists and soundtracks have been so far.
Issa Rae's Raedio hosted its first Insecure Music Camp for Season 4. Did you conduct one this time around?
We did. We did a couple of camps with them, leading up to the season, and as we were working on episodes.
Did work on this happen during COVID-19? What was the production timeline amid the pandemic?
Yeah, we finished the last season at the beginning of the pandemic. This whole season was done through the pandemic, so were never together when we worked on this until the very last day basically. We did all of our meetings over Zoom and really communicated through e-mail. All of our spotting sessions and music review meetings were either over Zoom or just sending files and clips back and forth.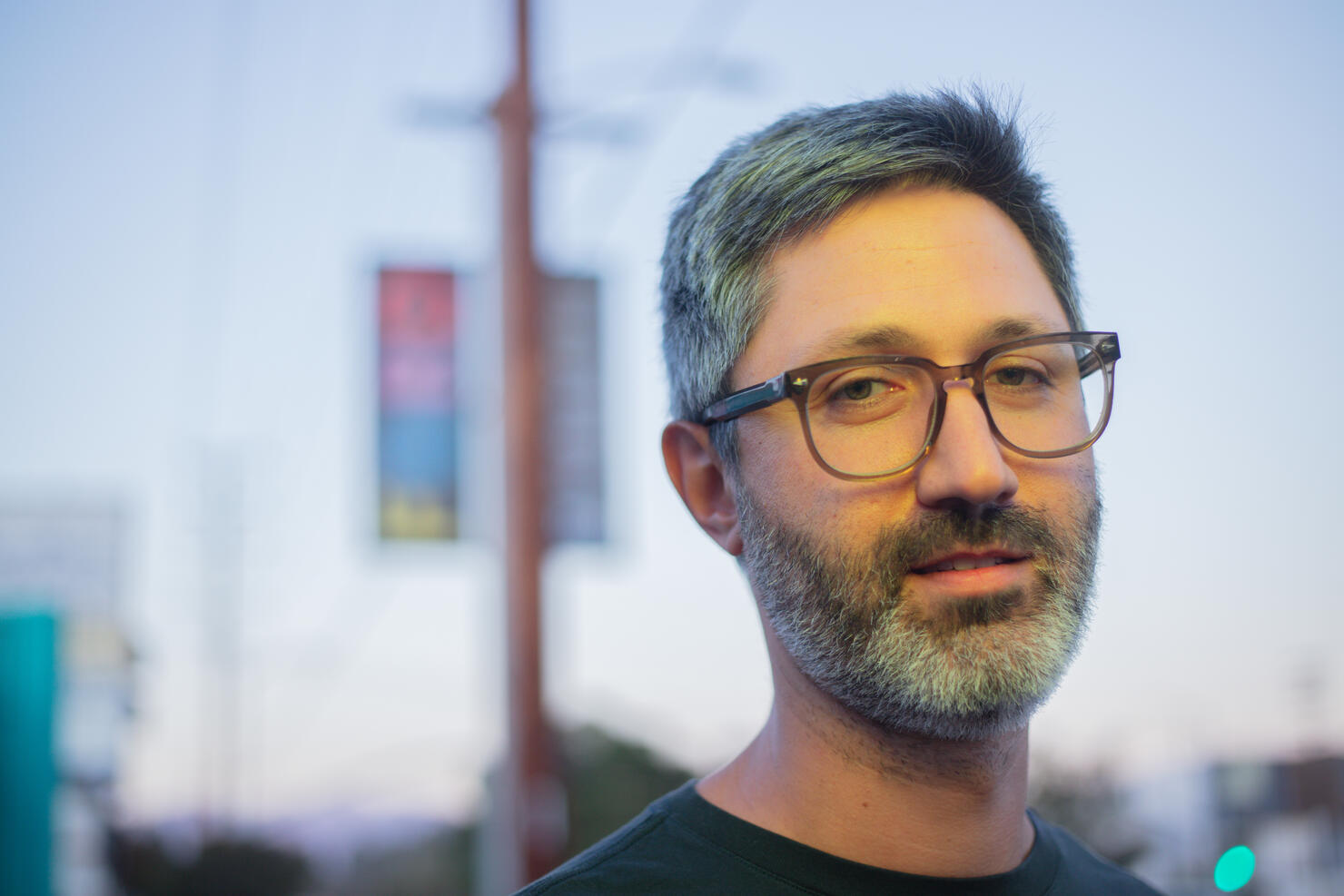 How did you navigate that method? We've all had to do it, but everyone has their own strategy in going about it.
I think the advantage is that we are already in Season 5, so the process had been established and our workflow has been already developed in a way that we all know what we're doing and what's expected and how we communicate with each other. Even in our meetings in the past, when we were in person, it wasn't really like we sat there and debated stuff for a long time. Usually, we would get together and go through things pretty quickly and present music and Issa would let us know pretty quickly and directly things that she liked and the things that she didn't like. I would know what to take back from that and to keep working on and bring back and present her. We weren't really in a system of spending a lot of time talking through things in person, so transforming to this way of working together was a pretty smooth process.
Viewers saw the storylines and emotions reach an all-time high during Season 4. As a curator, how did you deal with that pressure to match the increasing storylines when it comes to the music?
It's fun to have those story leads that take the show in different directions or open up a storyline that's exciting or takes an unexpected turn. Those kind of moments are fun to play with musically, for me, because it lets us push things a little bit further. Whether it's a super dramatic moment and we can really support that with a really dramatic song that has a big build to it and a crescendo or a funny moment that is put together in a way that we may not usually see in the show, that's where the producers and directors get creative and the editors get creative in how they put a scene together.
It gives me a chance to really have fun with what kind of songs we put in there. Those kind of moments just help the show grow, right? We're not going to try to do the same thing over and over again. We want to give those fans the beats that they love and the type of jokes and setups and things that they really come to expect from the show, but also throw something new out there and expand on the kind of things that we've established.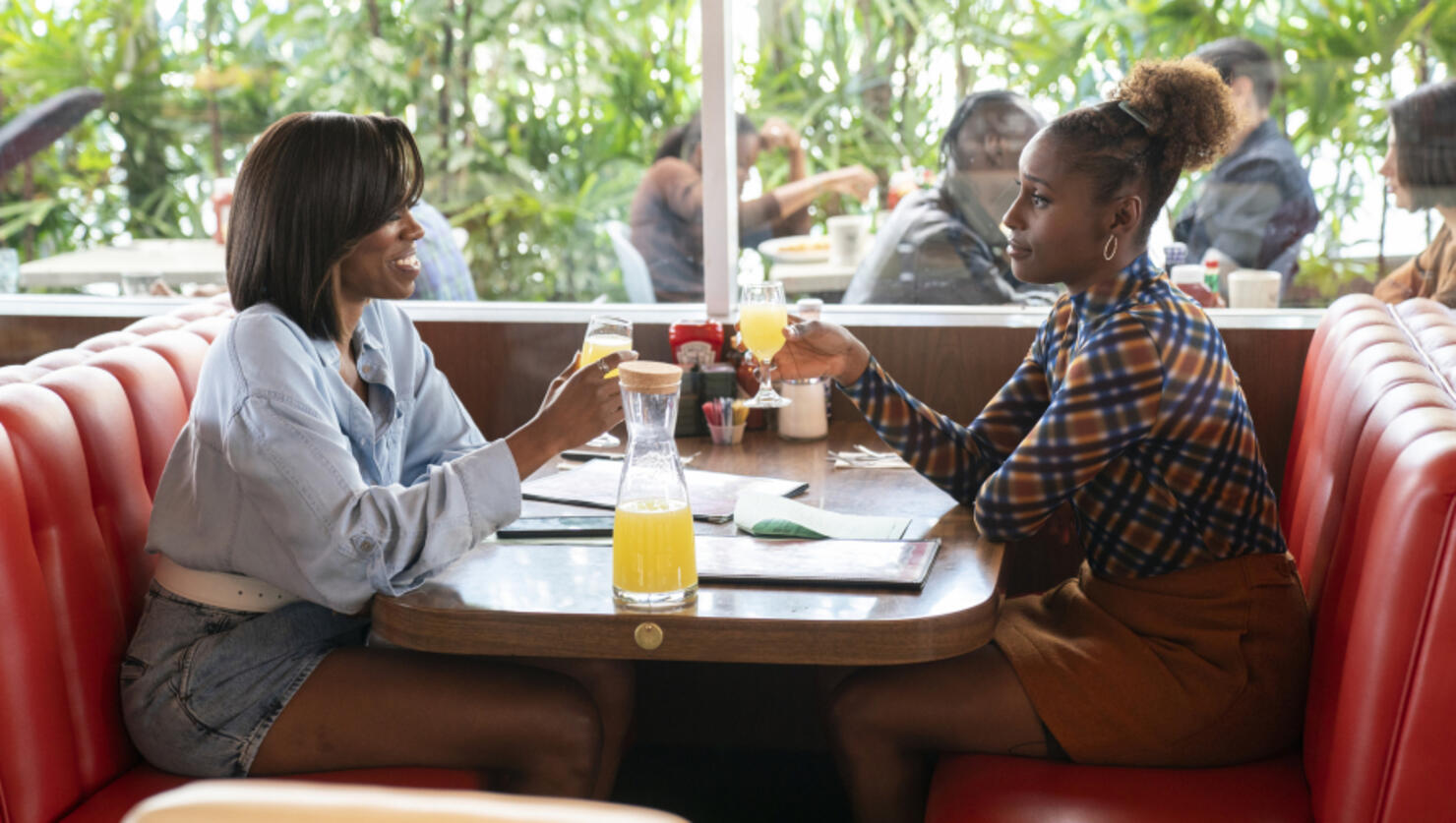 Live music was also heavily incorporated into last season, with Vince Staples performing at Issa's block party. What kind of live elements can fans expect in this new season?
There's no live elements this season, which for me, in a little way, was a little bit of a relief since we had just come off of putting together a whole block party festival in the show. So this year, the music is really solely as a soundtrack of the show and not within the storyline.
Season 4 asaw you produce an original tune, the unofficially titled "Mexican Thanksgiving Song," so I was just curious if there were any live elements or any new material that was created specifically for this installment.
We did create a lot of new music. There is a scene where we have some music elements that are on camera that are tied in with a scene, but it's not like a specific kind of musical performance, per se. In the past, we definitely had Daniel making his music. We had the festival. Way back we had the 1500 or Nothin' band perform on camera on Season 1. This season, that's not where we went.
Rewatching the show, I was reminded of so many music references embedded into the script. There are Drake bars in Season 1. Frank Ocean was sprinkled throughout Season 2. There was also a Danity Kane reference that Issa makes in Season 1, followed by a cameo from Dawn Richard in Season 3. Can you share more about these Easter eggs?
Oh, there's definitely a few coming up in this new season. Some that are more obvious than others, and there's some classic hip-hop references to LA artists. I think for me, there was a few more song references that were written in that were a little more tied to story and where characters got to sing along or within a joke, they'll reference the song lyric. There were a few of those that we were dealing with through production and end up finding a good way into the story in the new season.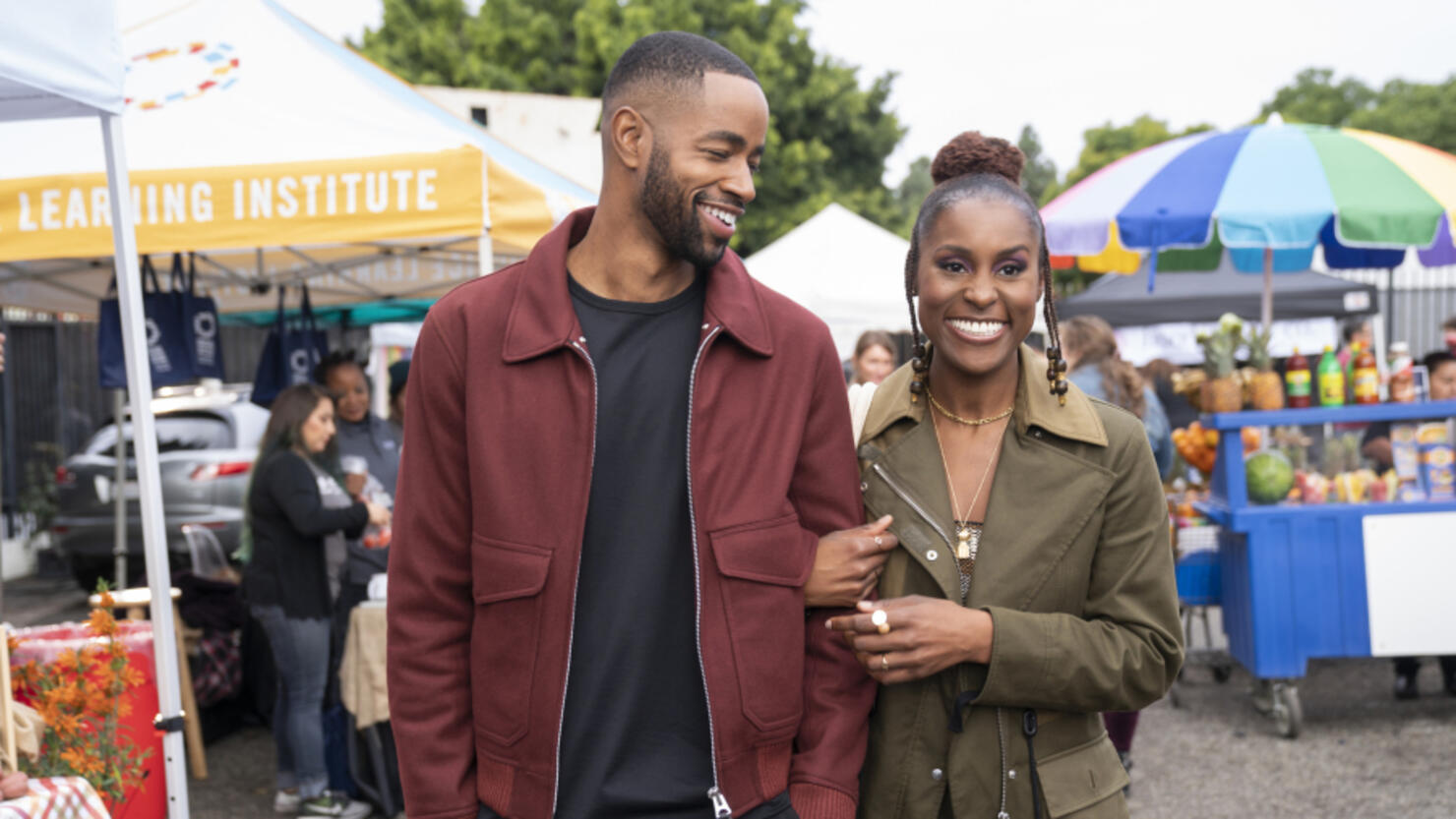 I can imagine how rewarding it must be to show love to new undiscovered artists, too. As the show comes to an end, do you have a standout memory on that front?
Oh man, there's so many. A big one for me was definitely SZA. "Quicksand, " the original song that she did for us was a huge highlight. Leikeli47's "Girl Blunt" in the Coachella episode. It was definitely a moment that I really remember. Of course, "Broken P*ssy," and then "Golden P*ssy" version that Sasha Go Hard did for us. Let's see, what were some of my other moments. I think Kari Faux, is just somebody like that who we've really given a platform to on the show over the years. There's those kind of artists that have been consistent. Voices like Kari and Thundercat that have become really woven in with the sound of the show.
Who has been the biggest musical pursuit of the series?
We've been really lucky that, of course, because people love the show and love the music and want to be involved. We haven't had necessarily a hard time getting people to agree to have their music on the show. I'm hopeful that in this new season, there are maybe some songs on the soundtrack from some pretty significant new artists that will find a life outside of the show. That's something that was always a goal of mine. That's something that would be a part of our soundtrack. I don't want to divulge anything 'cause I don't want to spoil. That's why I'm being cagey about my answer. Because there was SZA, who we debuted a couple of her songs in the beginning of the second season that really took off for her but it wasn't on our soundtrack. It was her album. I think, for me, it was always a goal to have something like that come out of our soundtrack.
Insecure will take us all the way until the end of the year, with the series finale airing on December 26th. You've worked on so many shows. How do you feel about wrapping up this one?
This one is obviously a special one, for sure, among the projects that I've worked on. It's been an amazing run getting to work on the show from the beginning basically, and seeing the growth that we've all been through on our time on the show. For me, of course, my career has grown greatly and I've really appreciated getting to be a part of a show like this. It's so much great notoriety for the music. At the same time, I have had an amazing run working on it and I'm looking forward to what else comes my way after this. A project like this is a lot of work. I'm not complaining at all about that, but I'm looking forward to having time to take on other projects and things that come my way.
Of course. Lastly, what can you share about the closing track of the series as we bid farewell to Issa and her friends?
Yes. I think people are going to be satisfied. We give the show its really proper sendoff and I'm excited to see people's reactions to the whole season, but of course, especially the last episode and the songs that take us out of the series.
This conversation has been edited for length and clarity.