The Aces Reissue 'Under My Influence' With New Portugal. The Man Remix
By James Dinh
October 22, 2021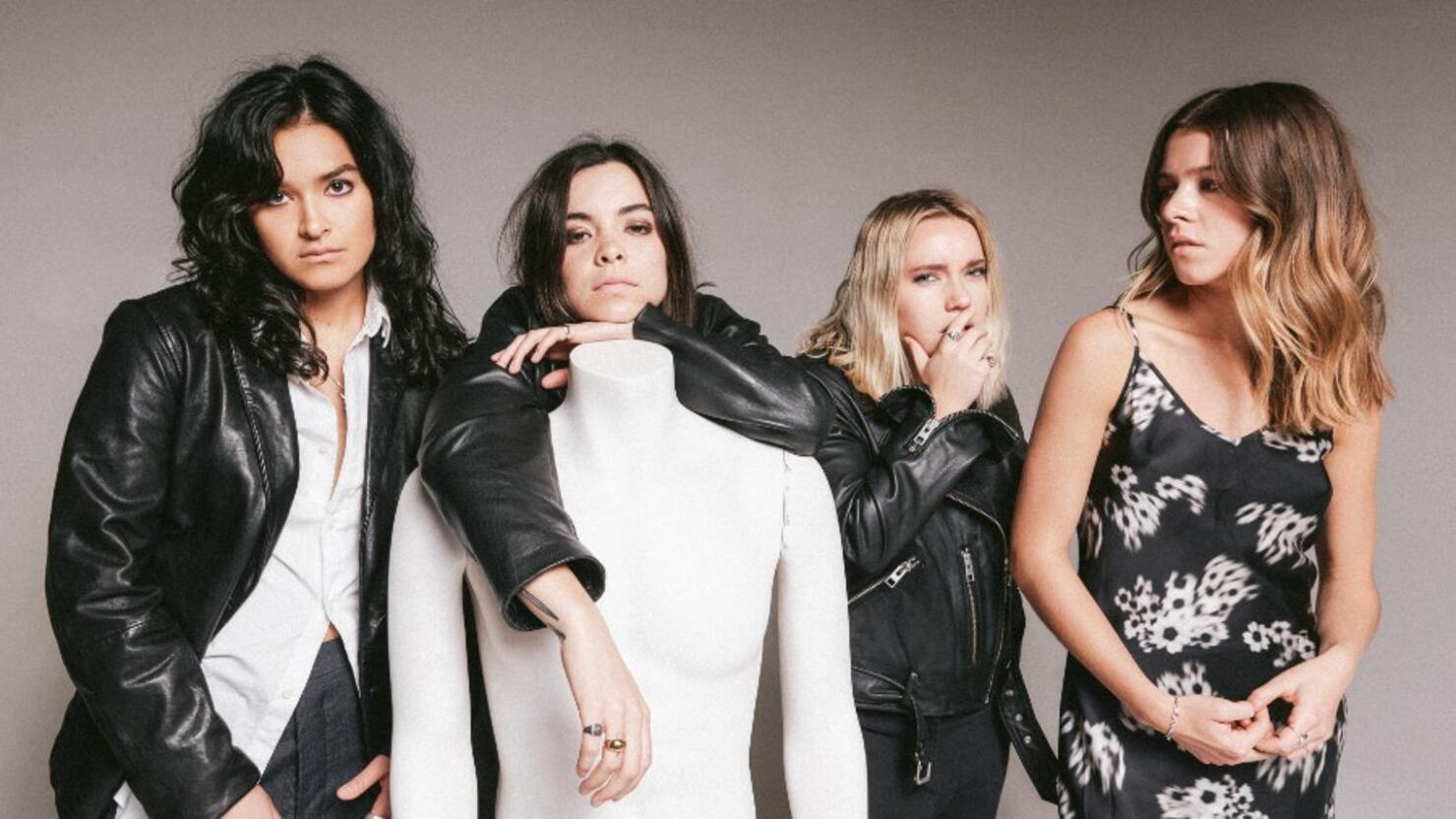 The Aces wanted to give their fans a little something extra as they prepare to hit the road. Cue the repackaged release of their sophomore album, Under My Influence, which dropped on Friday (October 22), and includes B-sides and reimagined tracks with, most notably, a remix of "Daydream" by Portugal. The Man.
"We had an idea to release some extra music that could live in the same world along with the remixes, to kind of breathe some new life into this album that we all love so much before we take it on the road in a few weeks," Alisa Ramirez, the indie-pop band's drummer, told iHeartRadio. In addition to the standard 14-tracks, the digital deluxe re-release via Red Bull Records includes B-sides "Sleepy Eyes" and "Aren't You," as well as the aforementioned take from Portugal. The Man, Snakehips' remix of "Daydream" and Fickle Friends' remix of "Kelly."
"Each remixer has a bit of a different process but a lot of the time we hand over the song and give them full creative control," she explained. "It's always fun to hear what they decided to do with it, especially with this new Portugal. The Man remix. It was cool to hear them take it in such a unique direction, and to get to collaborate with them a bit more than the usual remix."
Under My Influence dropped in July 2020, but the project never saw the collective support the LP with a full-fledged tour because of the pandemic. That will change in mid-November when the four-piece recruits Madeline the Person and The Beaches for a 24-date trek. The Stateside venture kicks off on November 12 in Seattle, WA, before making its way around the country, hitting Los Angeles, Chicago, Boston, New York and wrapping up in Austin, Texas. "Our number one intention for this tour was to take out an all-female lineup. Being an all-female band ourselves we are hyper-aware of how underrepresented we are in this industry, especially as musicians," Alisa explained, adding that it has always been a priority to set that standard.
It'll also give longtime followers of The Aces a different perspective on the band as their skills as performers have changed since their last solo tour. "When we were touring with AJR last month, it kind of felt like we were on fire and had this new, amazing team that we had built over the pandemic helping us sound better than ever," Alisa admitted. "We've learned a lot about live show production over the break and are excited to put on our best shows yet for our fans."
As for the next chapter in their discography, lead vocalist Cristal Ramirez promised that the follow-up to Under My Influence will be "the best yet." Click here to find out if the Aces are coming to a city near you!