Elton John Says Controlling His Temper Is Still A Daily Struggle
By Andrew Magnotta @AndrewMagnotta
October 25, 2021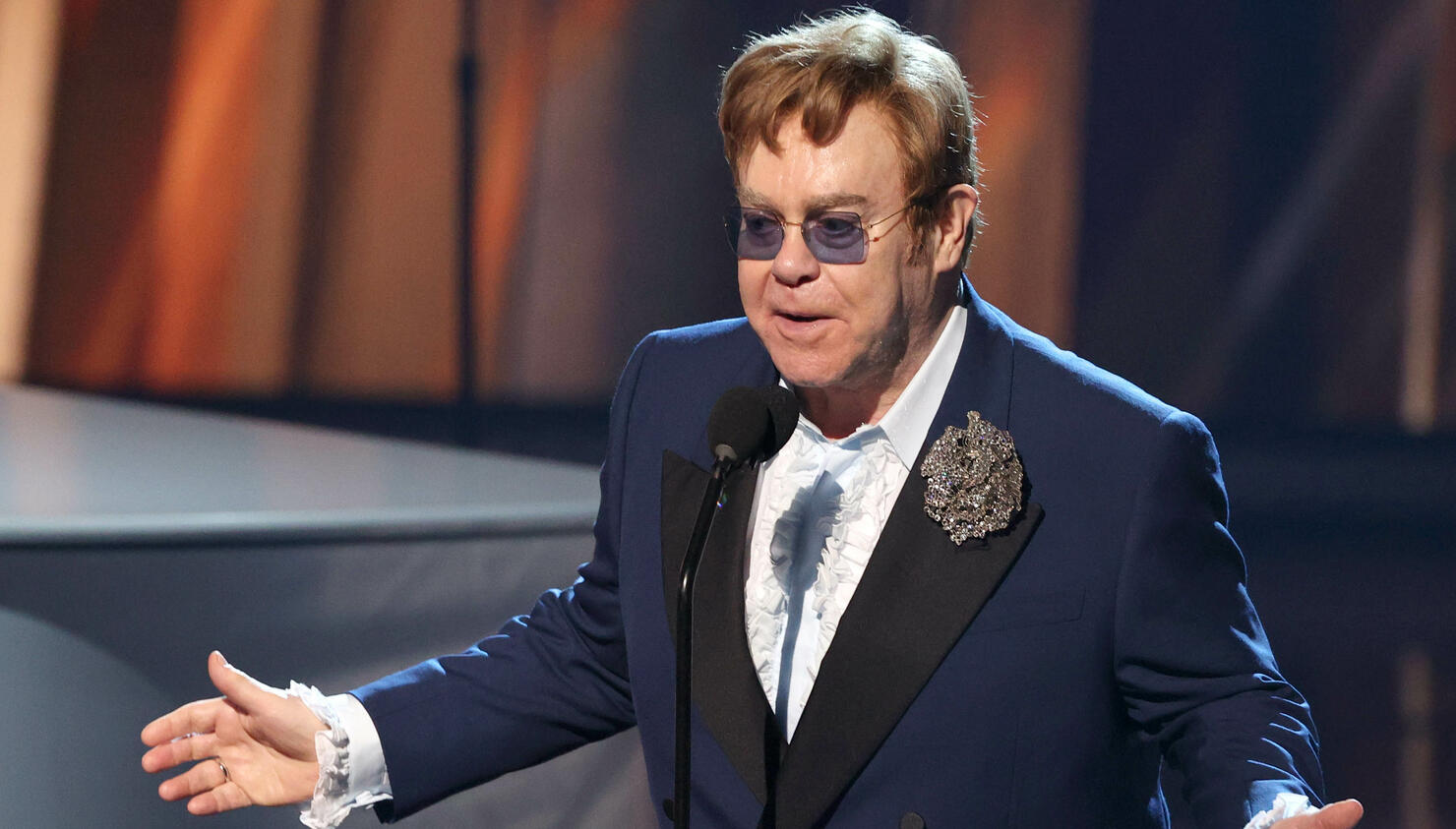 Photo: Getty Images North America
Elton John admits that the hair-trigger temper for which he was infamous in the '70s is still very much a problem, though sobriety and his marriage to husband David Furnish has helped immensely.
Being treated for rage was part of the addiction recovery John underwent in the '90s. But just like his alcoholism, John can still feel his anger within himself.
He tells The Guardian that he was seldom "unkind to anybody" during his fits, but the dressing rooms and hotels that endured his wrath still didn't deserve it. Mostly, he just made a fool of himself when he got upset and he's "not proud of that stuff."
"My behavior was so erratic and so unpredictable. And it's still in me, to explode at any moment," John explained. "I've been trying to work on that for a long time and I've got a wonderful husband who knows how to get me out of that stuff. I think it's an artistic thing – artists can be so self-destructive sometimes, for no reason. I can have a day when everything in my whole life is going so well, and I get up and I feel like the world is against me. Why, I do not know."
He later added that therapy has given him a pretty solid idea of the experiences behind his struggles.
"The self-loathing, not having any self-esteem, that all comes from when I was a kid," he recalled, looking back on his resentment for his father. "That's the way it was in the '50s — you got slapped round the face, you got a good hiding. ...It wasn't good for me. It left me walking on eggshells."
John said he began "defrost" during his recovery and began to confront some of his issues. He says what he learned in therapy informed how he and Furnish parent their two sons.
"I was always afraid of my parents, and I didn't want my children to be afraid of me," John said while talking through how his boys, Elijah (8) and Zachary (10) get disciplined from their parents. "They're going to feel embraced and loved every second of the day; they're not going to be beaten and have those scars for the rest of their lives. I thought I was too late to have children but actually they came at the right time in my life, and that's taught me so much."
John's 'Farewell, Yellow Brick Road' retirement tour is on hold as the singer rehabs from hip surgery. While he loves performing, he says he wants to devote his golden years to his children who have given him "a purpose in life."
The tour resumes in 2022 and will end sometime in 2023, if all goes according to plan.
"I've had enough applause," he added. "I'll be 76 when the tour finished — who knows how much [time] I've got left? It will be spent with the kids, and with David, smelling the roses."
Get all of Elton John's tour dates here.