Rob Halford Paved Way For Judas Priest Reunion With Cathartic Letter
By Andrew Magnotta @AndrewMagnotta
October 26, 2021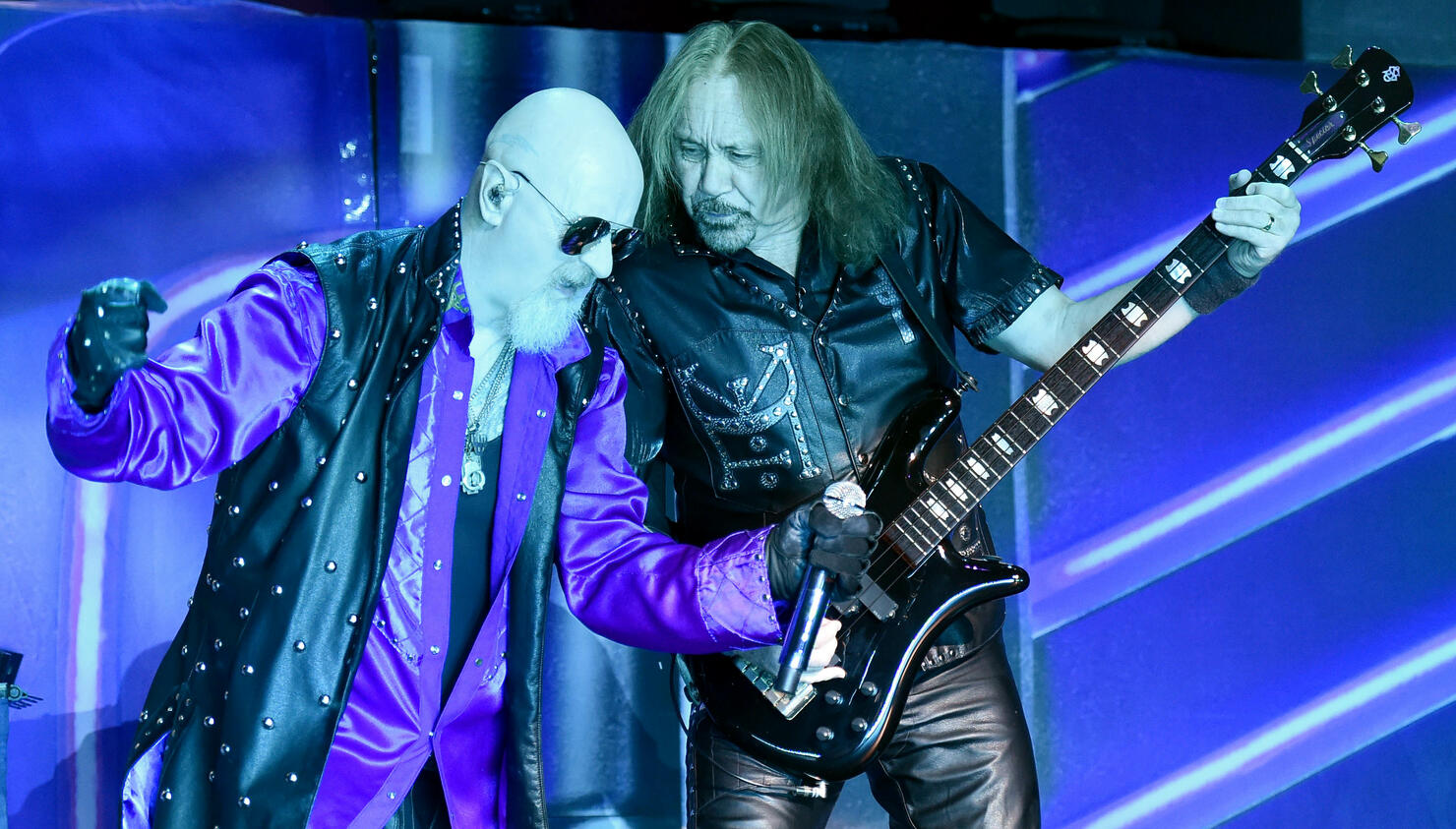 Photo: Getty Images North America
Years after leaving Judas Priest in the early-'90s to pursue a solo career, Rob Halford paved the way for his reunion by sending a "really intimate and personal letter" to the band.
Halford's departure was initially described as amicable, but statements from all parties in the years between the split and the reunion revealed understandable friction.
As the '90s wore on, Halford and his bandmates lost touch. But one day, the frontman says he couldn't bear the silence anymore. He went to a coffee shop and began writing to his friends.
"Now I don't remember the first show back with Priest ... but whenever it was, it felt perfectly natural and normal to be in that spot again. Felt as though I'd never been away," he recalled in a conversation with Metal Hammer. "I was living in San Diego at the time, and I really missed the band, so I went to a coffee shop, and — people don't write letters anymore, it's all emails — but I went into the coffee shop and bought a cup of coffee, sat outside with some blue paper and a blue envelope and poured my heart out into what was six, seven or eight pages of where I was at and what I was feeling."
He says he let it all out, telling longtime bandmates Ian Hill, Glenn Tipton and K.K. Downing how much he missed them and music they had made together.
"It was a really intimate and personal letter. So, I sent that off to Trinifold, our management people, and just let it go," he continued. "I just thought, 'Let's see what happens,' but at least I had got it out of my soul, out of my system.
"It's really damaging if you hold things in, it's damaging to your mental health, you've got to find a way to bring those things out, so I poured my heart and soul into this letter. I found out later that this was all part of the journey back, because the guys all read the letter and they said 'Let's do it.'"
The letter was an important step forward in that it helped thaw the relationship between the Metal God and the band. Halford says he hoped to be back in Judas Priest, but didn't have any expectation that his letter would lead to something greater. The actual conversation in which he confirmed the reunion didn't last more than a minute.
Halford and Judas Priest met up to discuss the 2004 Metalogy box set. After the meeting someone asked Halford, "'So...are you coming back?' 'Yeah, I'm back.' 'Okay, good.' And everybody left!"
He added that the whole thing was "so British" of them, but he didn't mind; he was overjoyed to be back where he belonged in Judas Priest.
Judas Priest recently suspended its 50th anniversary tour while guitarist Richie Faulkner recovers from heart surgery. But the band says it intends to pick up where it left off next year once Faulkner is back on his feet.