Brandi Carlile Surprised, Disappointed After Grammys Changed Song Category
By Hayden Brooks
October 28, 2021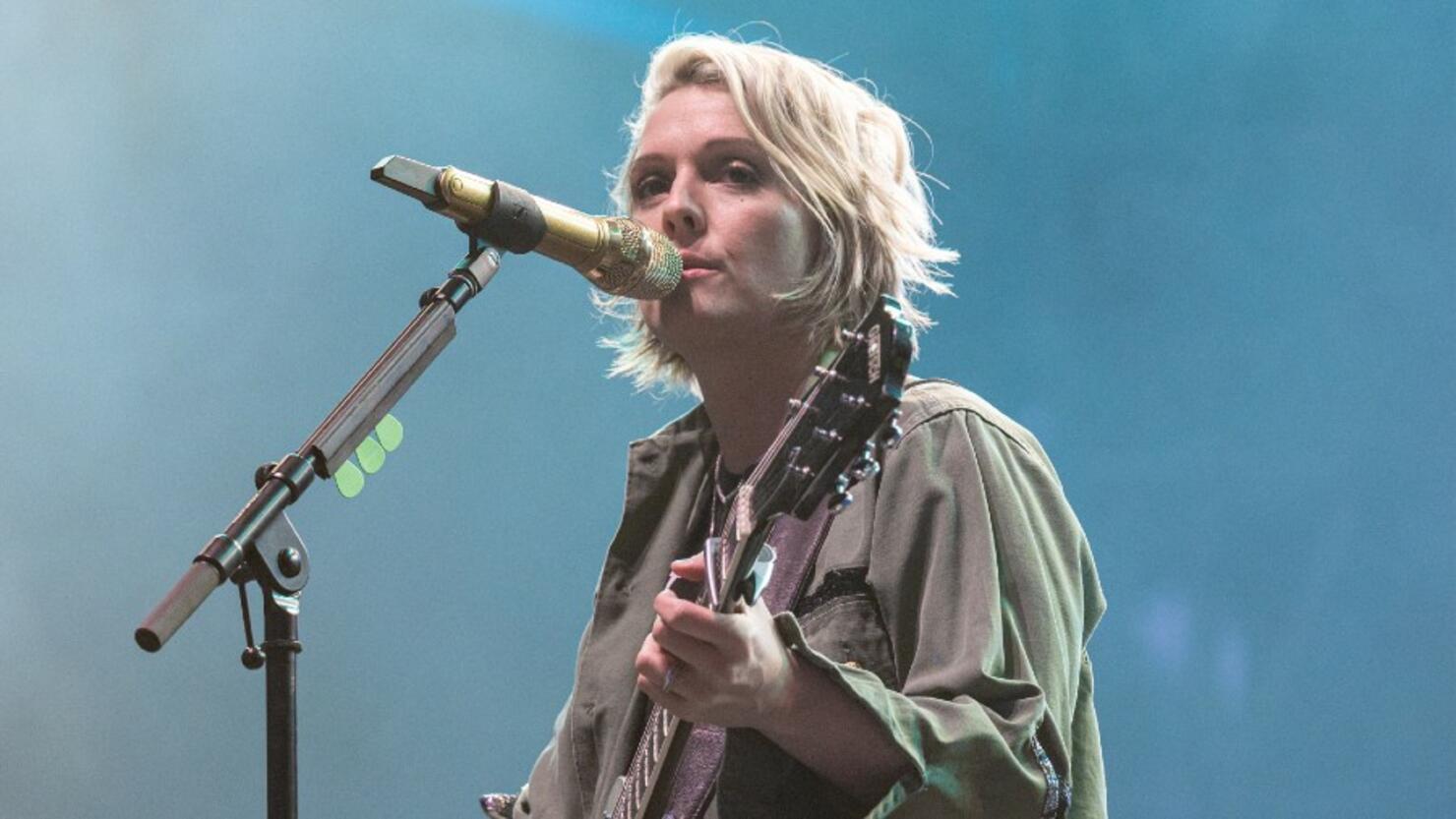 Brandi Carlile is speaking her mind.
On Wednesday (October 27), the singer/songwriter, 40, spoke out about her "disappointment" with the Recording Academy after her track "Right on Time" was assigned to the pop category instead of American Roots on the ballot for the 2022 Grammy Awards.
"While I'm incredibly flattered to be considered 'pop' as a 40-year-old crooning lesbian mother, I would be lying if I said I wasn't a bit surprised and disappointed to learn the Recording Academy decided to move 'Right On Time' out of the American Roots genre and into the pop category," she wrote in a lengthy statement. In recent years, she's received accolades from the Americana Association and even debuted at No. 1 on Billboard's Americana chart with her 2018 album, By the Way, I Forgive You, and her most recent, 2021's In These Silent Days. "Being recognized by the Grammys — in any form — is a great honor. I just want folks to know this wasn't my decision. Regardless, it doesn't change who I am or what my Americana community continues to mean to me."
Elsewhere in her message, Carlile emphasized how Americana is "more than a genre" to her and represents the individuality that she brings to the table. "I am also proud that it represents a great number of people actively WORKING to platform marginalized people - LGBTQIA, women, and people of color (who, of course, actually built the genre)," she explained.
"The importance of staying and working within Americana is greater than just me. There is not a moment where I don't view my role as something larger." She continued, "I feel great responsibility in representing marginalized queer people in rural America who are raised on country and roots music but are repeatedly and systematically rejected by the correlating culture. Every rung I can sling my gay sequined boot up on top of gets queer people a little higher on the ladder to being seen as just a bit more human in the great American roots landscape."