Cameron Diaz & Katherine Power Talk Wine & Winning On 'Just B'
By Diana Brown
October 28, 2021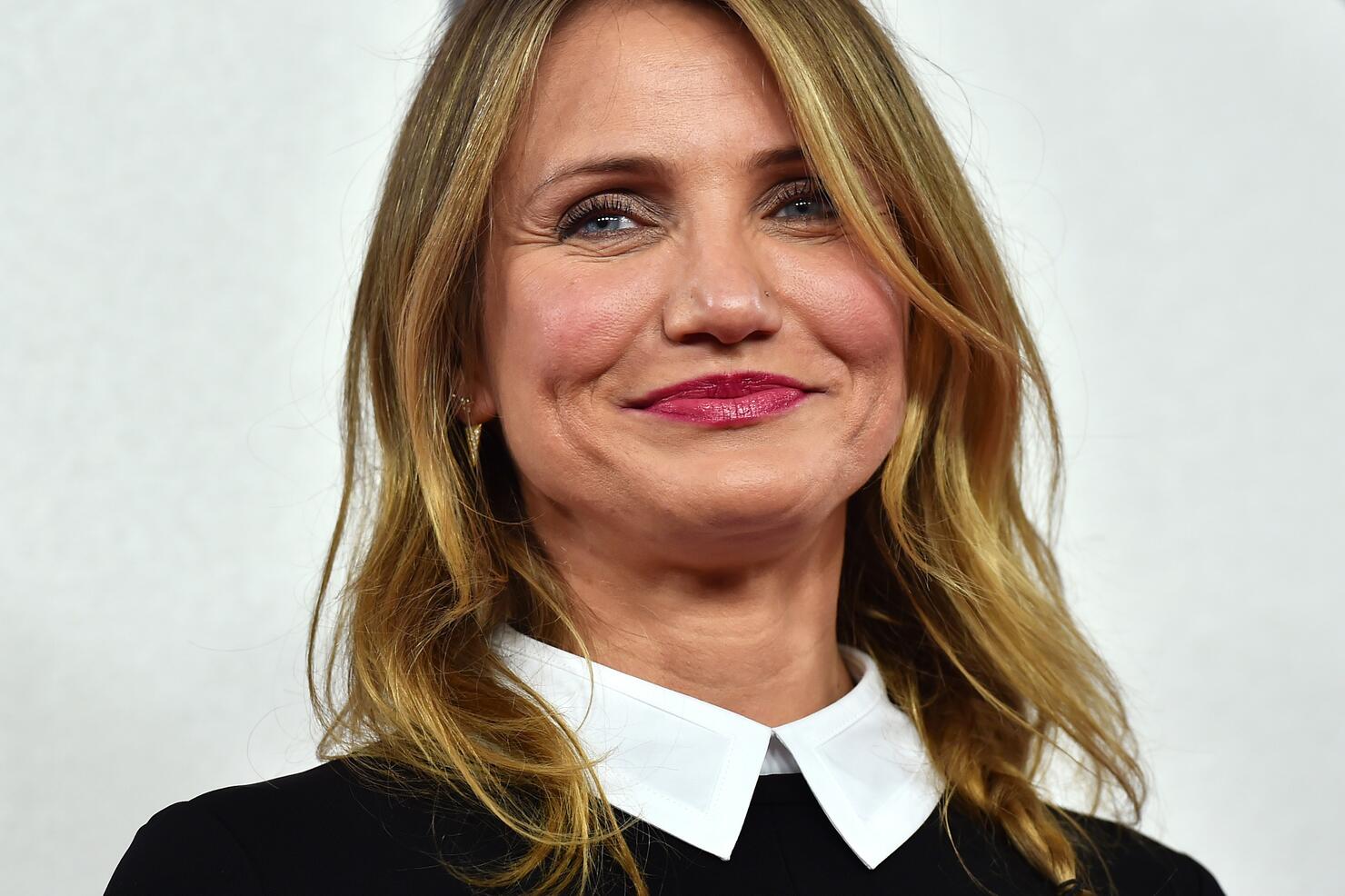 Bethenny Frankel's first successful brand was the Skinny Girl margarita, the first ready-to-drink, low-calorie cocktail – so she knows a little something about how hard it is to make your mark in the crowded and complicated beverage industry. That comes in handy during this interview on her podcast celebrating entrepreneurship, Just B, when she sits down with Cameron Diaz and Katherine Power to hear about their new wine label, Avaline. Both women had successful careers in totally different industries – making movies for Cameron, fashion and beauty brands for Katherine – but one day they were enjoying a glass of wine together and realized that it was "one of the only consumables where you have no ingredient list and no nutrition facts." They both wanted a cleaner wine, but couldn't figure out how to find one. So they made their own.
Katherine's brands have always had a focus on "clean ingredients, sustainable supply chains, and super accessible, whether it's through distribution channel or price point" – which lined up really well with Cameron's health and wellness viewpoints. They wanted a wine "with organic grapes, low intervention and low additives, and it was really hard to find!" Katherine says. Not that it wasn't being sold, but that it was impossible to identify, because winemakers don't have to disclose anything on their labels. "The hard part about it was transparency," Cameron explains. "It's not something the industry itself deems as important to the drinker." 
So not only were they creating a new wine label, but they were also taking on deep-seated traditions in the wine industry, as well as taking a new approach to getting on the shelves: Most new wine products get their start in restaurants, explaining the product to sommeliers so they can recommend it to their guests, but Katherine and Cameron jumped straight into retail. "Everywhere this customer is already shopping, we can be there to offer a 'better-for-you' option," Katherine says. And all this in the middle of a pandemic, too! With so many obstacles, it's perhaps no wonder that "nobody really believed in what we were doing," but the joke is on them – Avaline is "scaling incredibly fast," proving that these two ladies were far from the only ones who wanted their drinking habits to be a little healthier. Hear all about this business venture and other great career advice on this episode of Just B.
If you want to be sure you're listening to the podcasts everyone else is checking out, iHeartRadio has you covered. Every Monday, iHeartRadio releases a chart showing the most popular podcasts of the week. Stay up to date on what's trending by checking out the chart here. There's even a chart just for radio podcasts here, featuring all your favorite iHeartRadio personalities like Bobby Bones, Elvis Duran, Steve Harvey and dozens of others.