Jake Owen Makes It Rain Guitar Picks At The iHeartCountry Festival
By Ariel King
October 31, 2021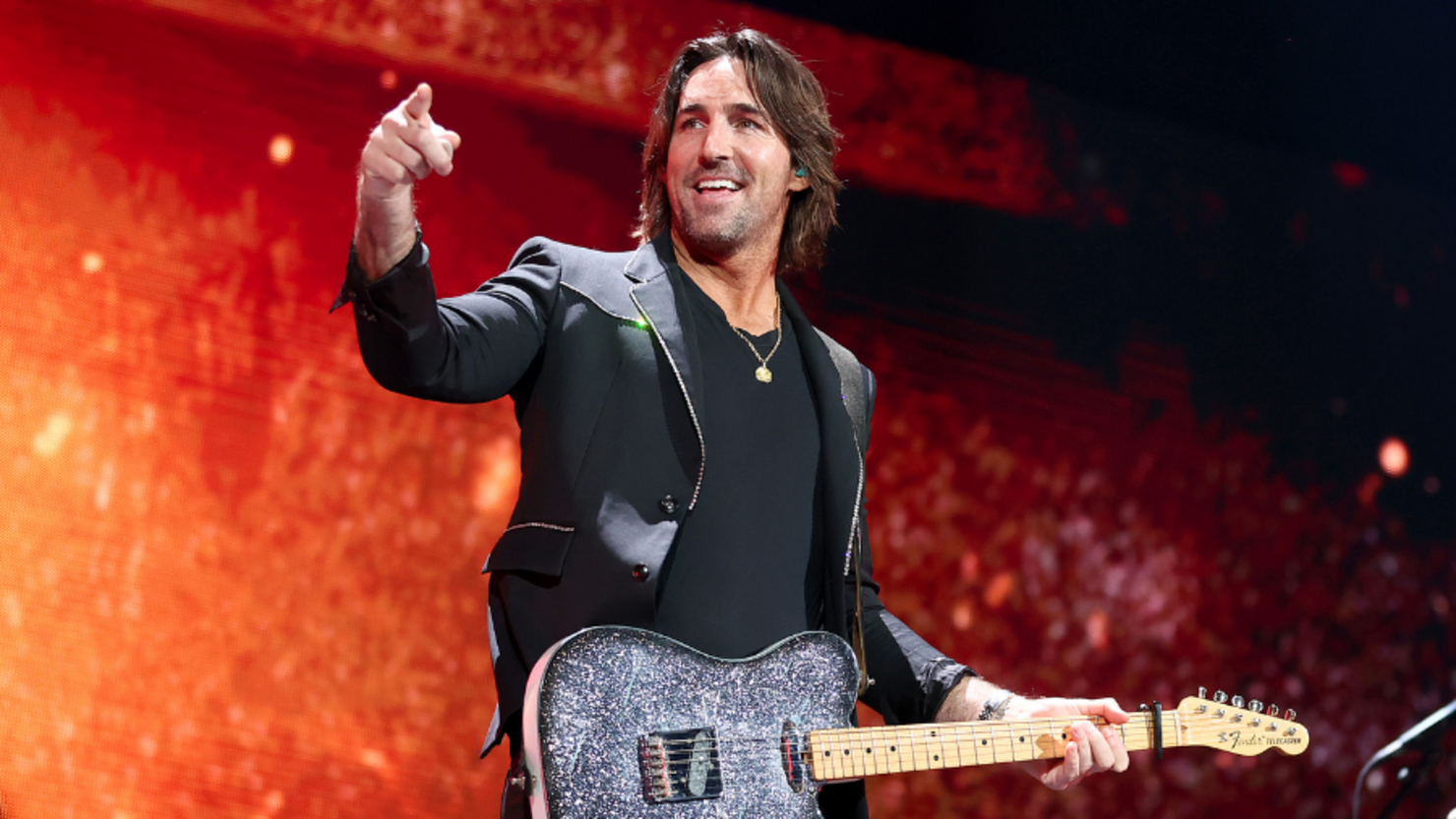 Jake Owen made his way onto the stage for the iHeartCountry Festival presented by Capital One after being introduced by Cole Swindell and Chase Rice. Kicking off with his latest hit, "Best Thing Since Backroads," Owen brought in an epic feel to the iHeartCountry Festival crowd. "I've never had to follow George Strait before, so this is going to be a hard one," Owen joked before a twining guitar solo that led into the first verse of "Best Thing Since Backward Roads."
Owen's glittering guitar and bedazzled blazer shined, his enthusiasm at being on stage infectious. Whatever fears he may have felt following George Strait ahead of performance melted away once he began performing. Switching out his electric guitar for an acoustic one ahead of his second song of the night, "Down To The Honkytonk," Owen spoke in awe to not only have the opportunity to be back on stage post-pandemic, but to be in Texas. Flicking his guitar picks into crowd as they sang back to him, and putting his hands up in the air encouraging to them to clap, Owen went into his hit song "Barefoot Blue Jean Night." The crowd sang back to Owen, wrapping their arms around one another as the lights danced across the audience.
"Playing live music is what is the fuel to our fire, the gasoline to our engines," Owen told the crowd. "You keep us going. I remember back in the day, sitting on the couch, I told this story before. My mom would decorate the Christmas tree while I sat on the couch and sang her songs."
Owen then began to strum along to "Made For You," echoing vocals from the crowd bouncing through the stadium as he performed. While the heartfelt single brought the crowd to tears, Owen picked up the energy once again with "Homemade," his guitar picks continuing to rain into the crowd.
Owen's set closed out with "I Was Jack (You Were Diane)," the singer walking around the stage and getting up close to the crowd. The audience continued stomping their feet and waving their hands in the air, with Owen rocking an air guitar throughout his energetic performance
Owen released his single "Best Thing Since Backroads" last August, which saw the country singer sitting down with Cody Alan to explain the meaning behind the song. "I think you have to learn in life that you aren't the smartest guy in the room," Owen told Alan. "And, as you have known me for a long time, Cody, I can ride the line of sometimes thinking that I know what's best for me. I have learned, throughout my career, that those have been some of the biggest mistakes that I have made."