2021 iHeartRadio Holiday Special: Kelly Clarkson & More to Perform
By Taylor Fields
November 5, 2021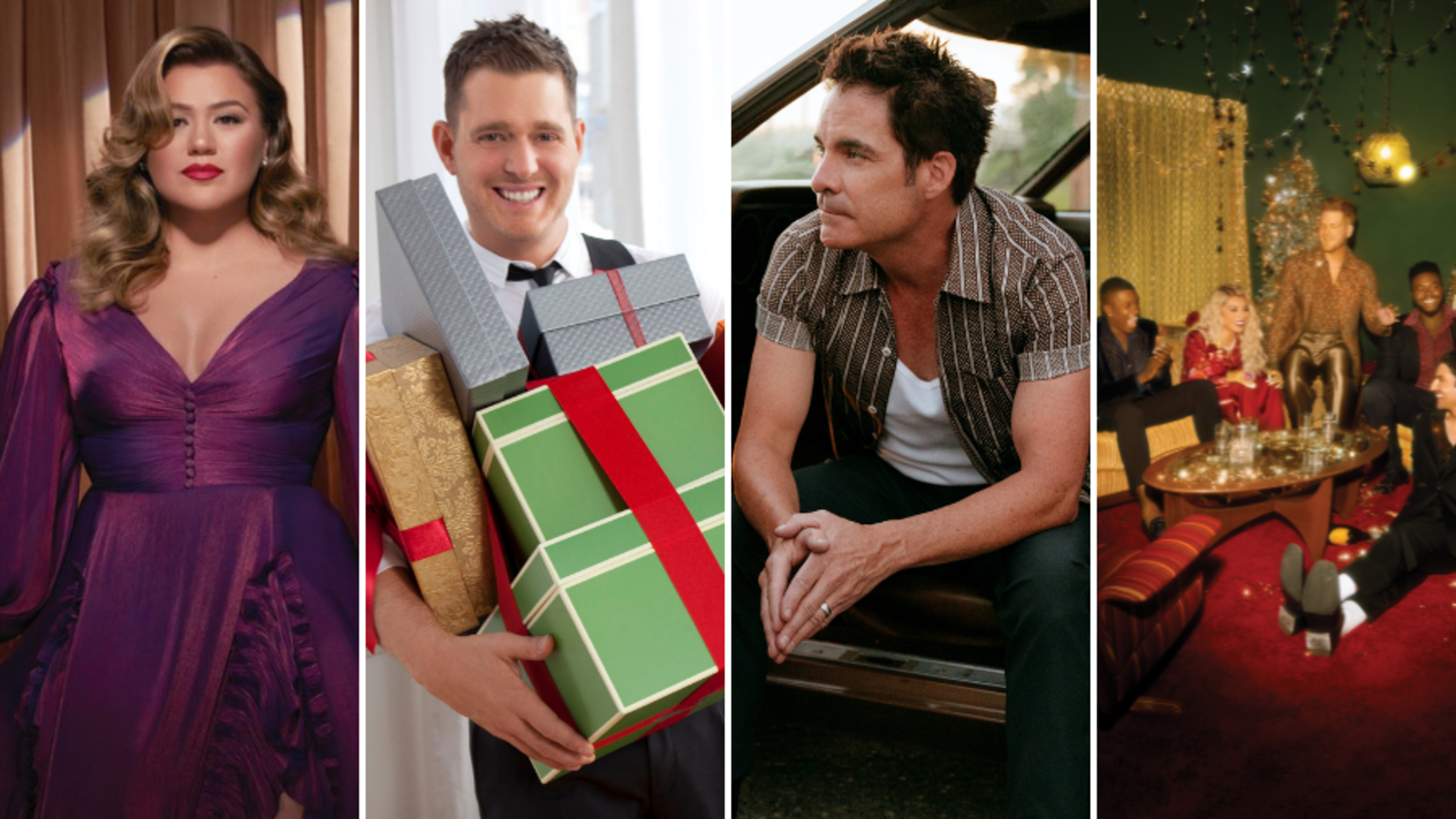 The holidays are here, and as many out there are already getting into the spirit, they'll be able to celebrate with all the best music of the season during the iHeartRadio Holiday Special — because in the words of Buddy the Elf: the best way to spread holiday cheer is for "singing loud for all to hear."
The second annual iHeartRadio Holiday Special is hosted by Mario Lopez and will feature performances from stars including Kelly Clarkson, Michael Bublé, Train and Pentatonix as they sing some of the most popular holiday classics.
Fans can tune in to watch the iHeartRadio Holiday Special live on November 24th at 7pm ET via iHeartRadio's YouTube and Facebook pages, as well as the exclusive VR performance in the Horizon Venues app on Meta Quest. The show will also be broadcast across iHeartMedia's AC, Hot AC and Classic Hits stations nationwide and on the iHeartRadio app.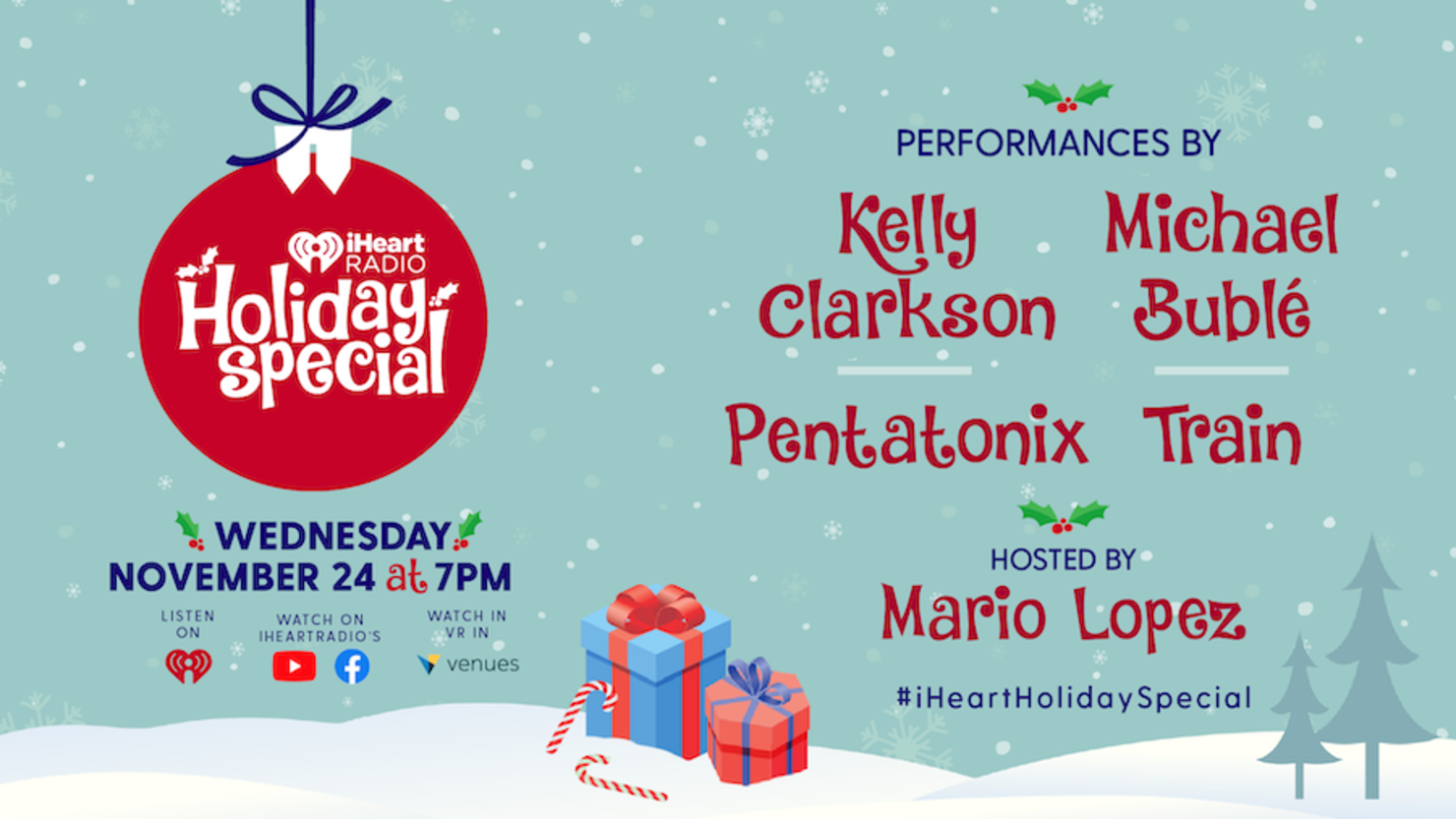 The holiday cheer doesn't stop there because music fans will be able to hear all of their favorite holiday songs beginning November 5th as iHeartMedia converts music radio stations in its key markets to all Christmas music through Christmas Day.
Every holiday season, iHeartMedia converts music radio stations in its key markets to all Christmas music through Christmas Day. Each year, these stations continue to have the largest audiences of all radio stations in each market – often doubling the audience size from non-holiday programming – making iHeartMedia the No. 1 holiday music listening destination. More than 80 stations across the country will broadcast and stream the season's festive music from today's biggest artists, as well as holiday classics from Bing Crosby, Dean Martin, Frank Sinatra and more around-the-clock. 
Listeners can hear even more holiday music anywhere they are across more than 250 platforms and 2,000 devices with the iHeartRadio app with iHeartRadio Original stations like iHeartChristmas, playing all the holiday favorites, North Pole Radio, hosted by Santa Claus and featuring a message line where kids can leave Christmas wishes for the big man himself, iHeartChristmas Classics, the place to hear all the timeless holiday classics, or for listeners who like to jam out, they can check out iHeartChristmas R&B, iHeartChristmas Country, iHeartChristmas Rock and more. iHeartRadio has a holiday station for every musical taste and listeners can check them out on the dedicated iHeartRadio Holiday page.