David Coverdale Hints That Whitesnake Could Tour Without Him Beyond 2022
By Andrew Magnotta @AndrewMagnotta
November 3, 2021
Whitesnake frontman David Coverdale is elaborating on recent comments he made about his iconic rock band continuing after he retires from touring next year.
Coverdale has been plotting the next stage of his career for some time now. His last tour was supposed to be in 2020, but alas, the pandemic forced the band to reschedule to 2022.
In a recent conversation with Mitch LaFon on a new edition of The Jeremy White podcast, Coverdale what 'retirement' means for him; he plans to keep making music and, furthermore, he has no plans to end Whitesnake.
"My farewell tour was supposed to be when I was 69. That's the appropriate age for the Whitesnake singer to step down," Coverdale explained "... As it happened, it's going to be 70. I'll be 70 going out there.
"It's not the performing that's challenging for me. It's the traveling. And I couldn't travel any nicer, but it's still very tiring on me. I'm working out like a motherf---er, so I have the energy. I'm energized by my band and the appreciative audiences. I think it's going to be extraordinarily emotional at a lot of these shows. Because a lot of people have supported my work for 40, 50 years. But it's just me saying goodbye to touring at that level."
But could Whitesnake continue to tour without Coverdale at the front of the stage? He seems to think so.
"It's just going to be David Coverdale stepping down," the singer added. "There's a possibility we can do something — that Whitesnake does continue to do something. But...other than in the studio, I won't be participating."
With a band of Whitesnake's stature, there's always a chance that the Rock and Roll Hall of Fame will come calling in the next few years. Coverdale adds that he's considered this — he's not sure who would be inducted or who would show up — but he would be in attendance if at all possible and would hopefully perform with the band.
"No bets are off," he concluded. "As Sean Connery said, 'Never say never again.' But right now [retirement from touring] is the intention. And just being respectful to who I am, my age and the people who supported my music. I'd rather step down at the top of my game and continue making music. It's absolutely oxygen for me. It's something I've thought about and I'm supported by my family in my decision. Whitesnake music will continue; I have no doubts."
Listen to the full clip via the player above!
Look out for the full conversation with David Coverdale here when it drops next Tuesday.
Whitesnake is currently celebrating the 25th anniversary of its Restless Heart album.
Whitesnake's tour is set to being in Ireland in May. Get all the tour dates here.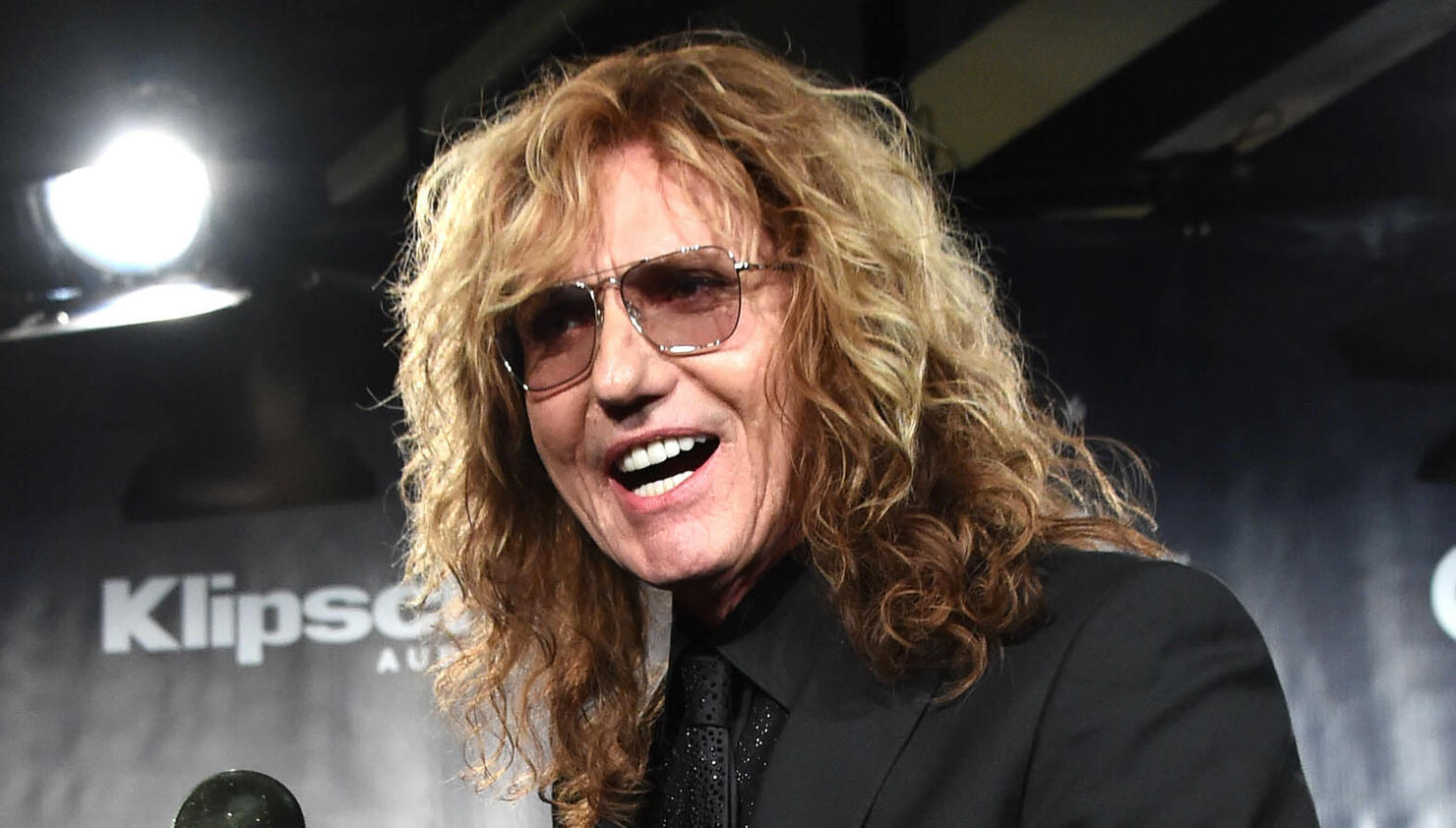 Photo: Getty Images North America