Listen To Long-Lost Song From 1968 Featuring George Harrison, Ringo Starr
By Andrew Magnotta @AndrewMagnotta
November 11, 2021
Beatles fans in Liverpool made history Wednesday as the first people in over 50 years to lay ears on a recently unearthed track featuring George Harrison and Ringo Starr.
Harrison and Starr reportedly played on "Radhe Shaam" in 1968, while taking a break from sessions for "Hey Jude."
The track was rediscovered last year in the archives of producer Suresh Joshi. At the time Harrison and Starr stopped by Trident Studios to see Joshi in London in '68, he was working on a documentary called East Meets West.
Joshi explained to the BBC that the "song itself revolves around the concept that we are all one, and that the world is our oyster ... something that we have all realized during this pandemic."
He says the track was never released before because "the Beatles were breaking up and had various problems."
Beatles fans may recall Joshi's named from another aspect of Beatle history — he's the man who introduced Harrison to Ravi Shankar, thereby prompting the guitarist's lifelong fascination with Eastern music and culture.
While Joshi has knowingly sat on the song for decades, he credits a neighbor, Deepak Pathak, with prompting the search for the long-lost master tape. Pathak stopped by Joshi's one day during the pandemic lockdowns to check on him. They began talking about the Beatles, and Joshi revealed his connection.
The producer says they began looking for the tape "as we had nothing to do."
Beyond Harrison and Starr, the song also features Aashish Khan. It was restored and remixed by producer Suraj Shinh and premiered Wednesday before approximately 100 people at the Liverpool Beatles Museum.
You can listen to "Radhe Shaam" via the player above. Proceeds from the song have been pledged to charity.
🌟🎶 Radhe Shaam 🎶🌟

This morning we were lucky enough to experience a world first at the museum thanks to Suresh Joshi, who played us a previously unheard song recorded with George Harrison and Ringo Starr in 1968 🎸

Listen to it for yourself here!https://t.co/KM43Fb8Zqy pic.twitter.com/X0mOIUvUAW

— Liverpool Beatles Museum (@beatlesmuseum_) November 10, 2021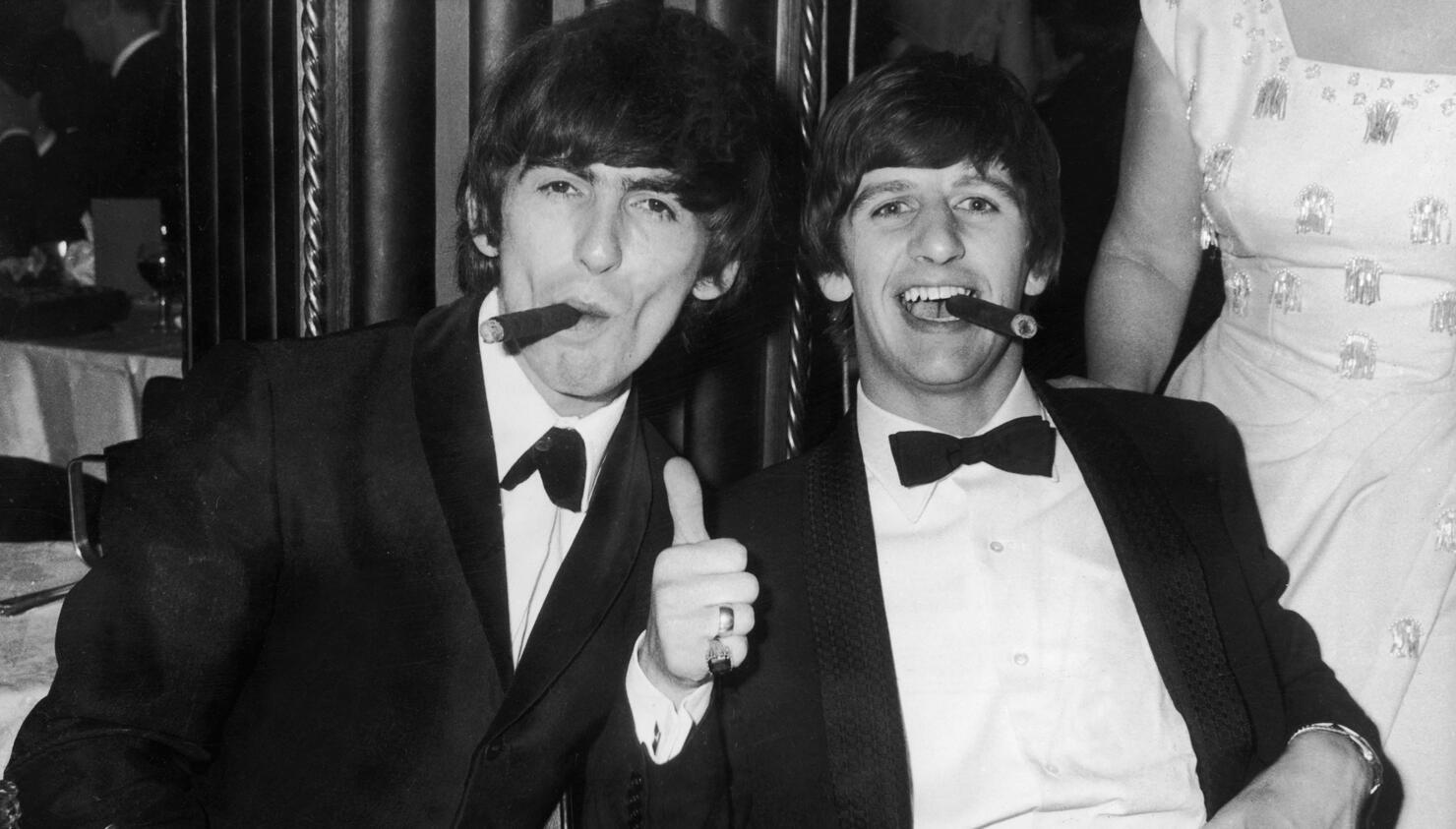 Photo: Getty Images North America