Nirvana's Greatest Moments From Their 'Nevermind' Era
By Ariel King
November 12, 2021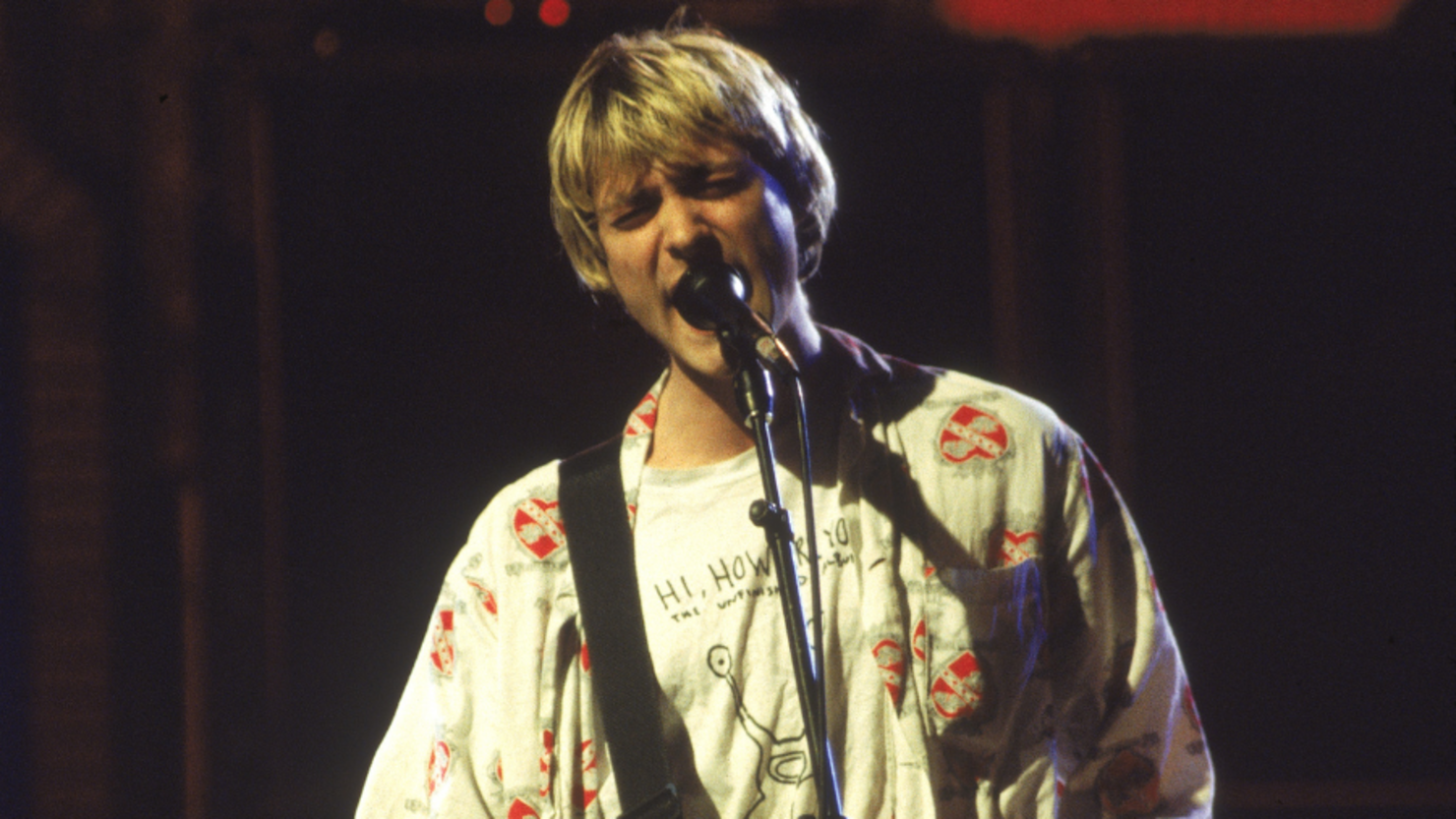 As fans and Nirvana's surviving members celebrate the band's game-changing record, Nevermind, on its 30th anniversary, we've opted to take a look back at some of the era's most iconic moments. From Kurt Cobain's determination to stand up for those society often overlooks to Dave Grohl proving himself to be a drumming God early on, the band's seminal record, Nevermind, changed the trajectory of rock history.
Three decades later, and Nirvana's Nevermind continues to hold up. Rolling Stone named the record the sixth greatest album of all time. Cobain's lyrics in "In Bloom" and "Polly" continue to be a topic of discussion. Additionally, Cobain himself became a controversial figure who lashed out against the mainstream while simultaneously being applauded by it.
6. Kurt Cobain falls asleep in the hotel room during a 1991 interview
As Nirvana was interviewed in Sheffield, UK on November 28, 1991, the band discussed the release of their album Nevermind Kurt Cobain opted to lay down and get some shut-eye while Krist Novoselic talked about the importance of Saturn in Saggitarius. The band frequently joked around in their earlier interviews, as they were the anti-band who both wanted fame, and did their best to push it away and show that they were against everything it stood for. The band also revealed the secret to their success, confessing that their destiny had been plotted by a magic 8-ball.
5. Nirvana perform "Smells Like Teen Spirit" live at the Paramount
Nirvana's performance at the paramount in Seattle in 1991 was eventually released as a live album in 2019. As the crowd moshed and Cobain's hair covered his face, and fnas could see the rage come out as he played each riff. While Cobain's voice cracked as he sang the track, it only added to the performance.
4. Nirvana's first-ever filmed interview from January 1990
Before Dave Grohl joined Nirvana as their drummer, Chad Channing had been in his place. The band's earliest on-camera interview took place on January 6, 1990 in Seattle, and the band explained who they were, waht their band was about, and compared the UK's underground to the U.S.'s. While this specific interview took place before the band recorded Nevermind, it showed the direction they were going, with their immenent success clearly defined.
3. Nirvana's bandmates kissed each other on the lips for Saturday Night Live
In 1992, Nirvana played on Saturday Night Live for the first and last time. During the end credits, the three made history when they decided to "piss off the rednecks and homophobes" by making out on camera. Their stunt had eventually been pulled from repeats of the episode, and Novoselic eventually revealed that their kiss had not been planned prior to their appearance.
2. Nirvana purposely butchered their "Smells Like Teen Spirit" live performance
After being told by the British music chart TV program "Top of the Pops" that they would need to lip-sync their performance in order to fit into the show's standard performances, the band agreed. But, in typical Nirvana fashion, they did not comply as the show's producers had hoped, and instead opted to make it absolutely clear that they were not actually performing the song live. Cobain stiffly "strummed" his guitar and dropped his voice several octives as he sang, while Novoselic spun his bass around his head. While the band was aiming to goof the performance, Cobain did make a great alto.
1. Nirvana first played "Smells Like Teen Spirit" on April 17, 1991
Ahead of the full release of Nevermind on September 24, 1991, Nirvana debuted what ultimately became their biggest hit – and the song that would change the trajectory of not just their career, but all of alternative music for decades to come – at the O.K. Hotel in Seattle, Washington. Cobain introduced the song as the band took the stage, and those in the crowd witnessed history.