Richie Sambora Struggled For Years With Diminishing Role In Bon Jovi
By Andrew Magnotta @AndrewMagnotta
November 15, 2021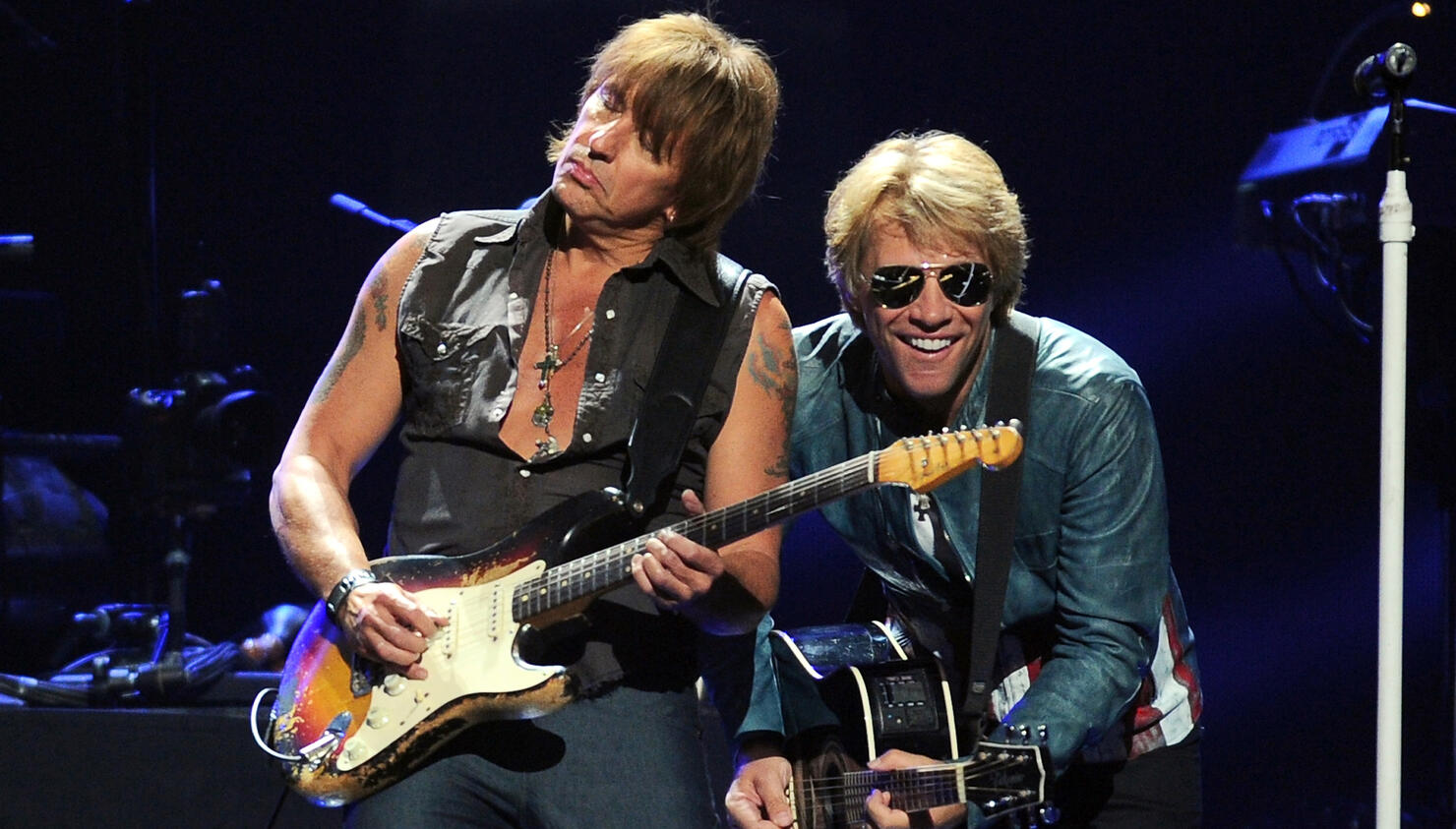 Photo: Getty Images North America
Bon Jovi co-founder Richie Sambora says his role in the band was ultimately to "shut the f--- up."
Sambora was a core piece of Bon Jovi's songwriting unit when the band formed in 1983, but he says over the years, as Jon Bon Jovi's star rose higher and higher, his input was reduced to that of a sideman.
The Rock and Roll Hall of Fame guitarist told Nile Rodgers in a recent conversation that the band's "camaraderie was very, very deep" in the early days. As the years went on, whether it was by design or by accident, Jon became more separate from the rest of the collective.
Rodgers pointed out that many incorrectly assumed from an early stage that Bon Jovi was a solo act — that Jon did all the singing and all the songwriting. Sambora admits that the perception grated on him... but he could never argue with success.
"That was part of my deal, to shut the f--- up," Sambora explained. "If I had a coffee [business], the sign would say, 'Have a hot steaming cup of shut the f--- up.' That would be my coffee place. And you know what? Guess what? I did it. And it worked out because that's what he needed, for whatever reason."
Sambora is a co-writer on most of Bon Jovi's biggest hits — songs like "You Give Love a Bad Name," "Livin' on a Prayer," "Wanted Dead or Alive," "Bad Medicine," "Keep the Faith," etc.
He left the band abruptly in 2013 for personal reasons and went on to pursue other musical projects. Sambora reunited with Bon Jovi in 2018 for the band's Rock and Roll Hall of Fame induction, and the former partners have maintained a cordial relationship since.
While he's said in recent years that there is "no malice" between himself and his former frontman, he's expressed little interest in a reunion.