Twitter Reacts After 'King Richard' Gets Labeled As 'Sexist'
By Regina Park
November 21, 2021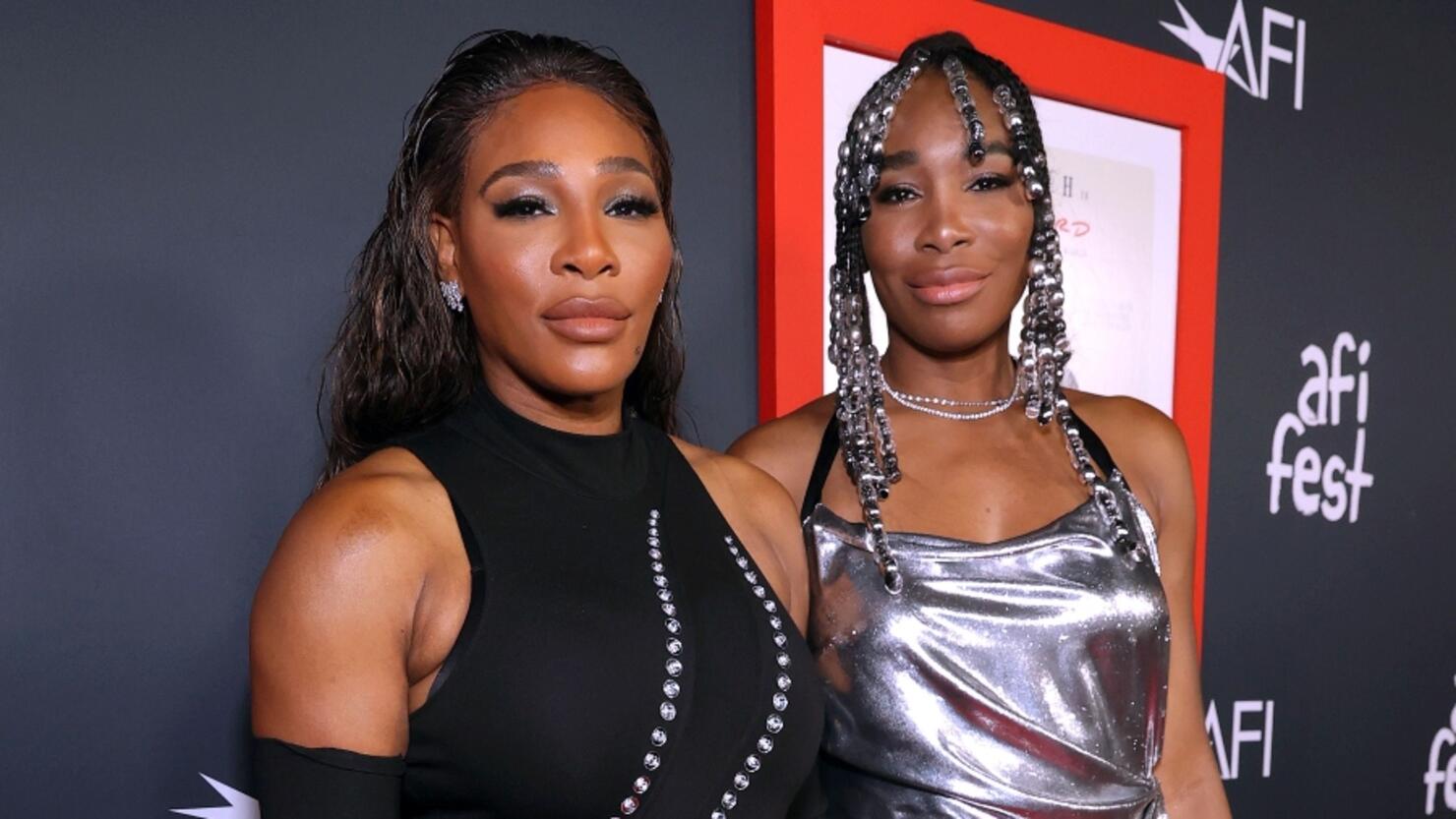 Twitter has a lot to say about a lot of things, and the film about Venus and Serena Williams early beginnings, King Richard, is no different.
The social media platform was ablaze with hot takes about the film that chronicles the unrelenting efforts of Richard Williams (played by Will Smith) to get his daughters into the mostly white realm of competitive tennis.
Critics argue that the film centers Venus and Serena's incredible feats around "a man" instead of them, describing it as "sexist" –– even though the women are the ones behind the film.

Both Venus and Serena served as executive producers of the movie, but think pieces are going in about the sexism of the movie's plot.

"Did they seriously make a film called 'King Richard' about the success of Serena and Venus Williams –– but it's about their dad, Richard?" one Twitter user, Dr. Jessica Taylor wrote.

The "they" Taylor is referring to is, in fact Serena and Venus.
Did they seriously make a film called 'King Richard' about the success of Serena and Venus Williams - but it's about their dad, Richard?

— Dr. Jessica Taylor (@DrJessTaylor) November 20, 2021
Twitter –– specifically Black Twitter –– sounded off on critics labeling the film sexist, some pointing out that the tennis stars wanted the story to be told this way.


And this follow up is dismissive as well. You not knowing what this movie was about — and obviously exposing how little you know about Venus and Serena — is your own fault. And the fact that it's largely Black women saying this and this is your response is quite telling.

— Preston Mitchum, he/him (@PrestonMitchum) November 20, 2021
Aren't Venus and Serena the Executive Producers of #KingRichard?

Doesn't respecting their choice also honor their understanding of their path and acknowledge their power as women?

It's a powerful story. And, holistically, it's much more important than the title indicates. https://t.co/FpXH4FU5jO

— Be A King (@BerniceKing) November 21, 2021
The interesting thing about the critique of "King Richard" centering the father is not just that Venus and Serena executive produced it, but they refused to attach their names UNLESS it aligned with their vision. pic.twitter.com/0cKroF4ZMX

— Michael Harriot (@michaelharriot) November 21, 2021
Idk the "King Richard" takes are extremely weird as a Black person who grew up knowing Venus and Serena's story and the part their father played. Y'all are just really uninformed.

— Daric C., M.A. (He/Him/Él) (@DaricCott) November 20, 2021
Others drew comparison to The Blind Side –– a movie that centers a white family who took in a Black football player –– Michael Oher –– who went on to play in the NFL.
King Richard discourse over a movie that the Williams Sisters chose to focus on their father is funny considering that The Blind Side chose to focus the movie on a white woman over Micheal Oher to the point that Micheal spoke out against the movie.

— The Boy (@blkbuddha) November 21, 2021
All of these cringeworthy takes on King Richard serve as a reminder of the need to have Black writers and editors who have the power to guide and steer news coverage.

— Kat Stafford (@kat__stafford) November 21, 2021
For many who've seen the film, they've given high ratings for the cast's performance and the true story. To see for yourself, King Richard is out in theaters now and can be streamed on HBO Max.