AJR Has New Music In The Works Ahead Of Tour 'Beyond Our Wildest Dreams'
By Kelly Fisher
November 22, 2021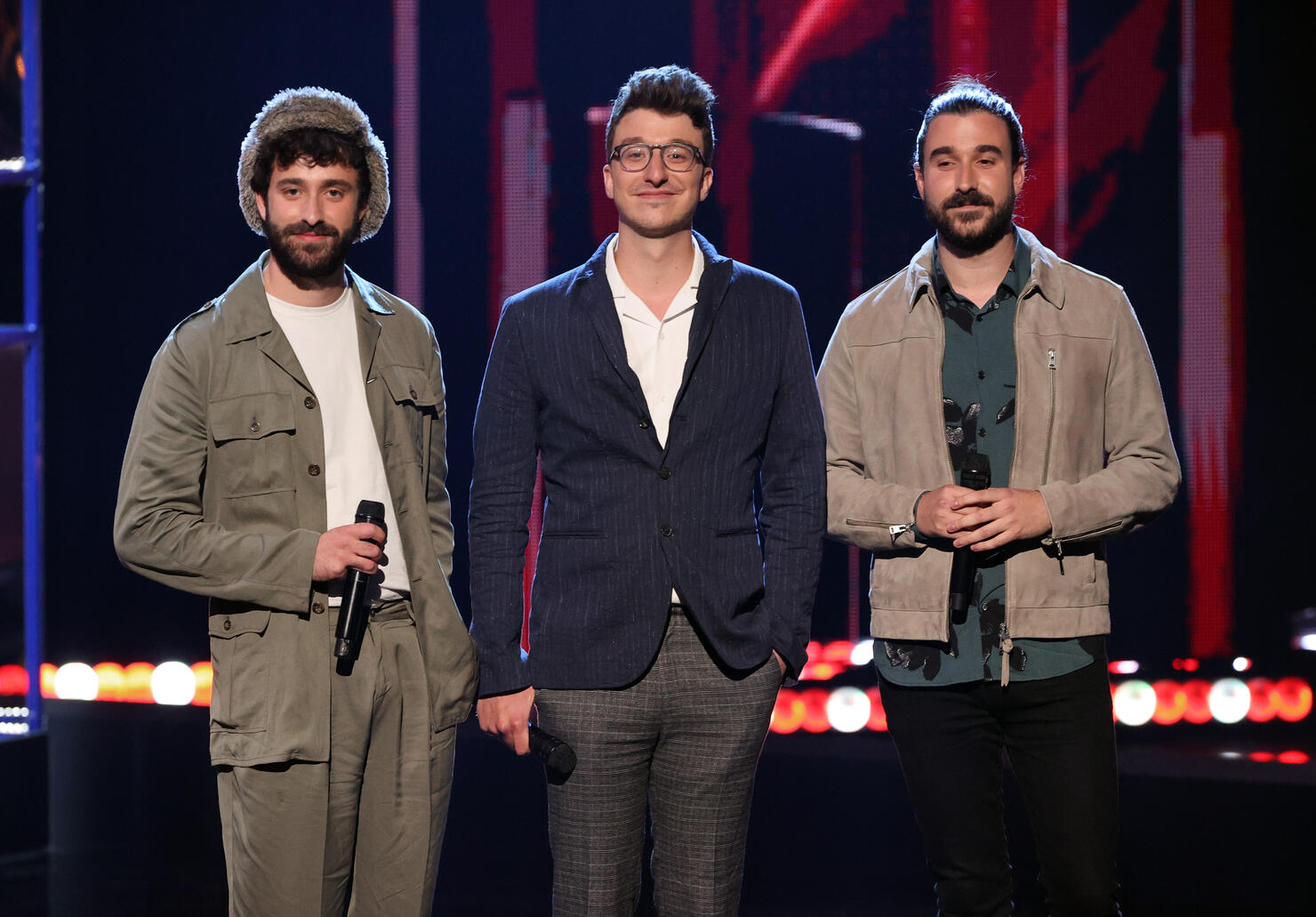 AJR has never known a life without collaborating as brothers – and now, they're gearing up for their next music release.
Pop trio Adam, Jack and Ryan Met started with building Lego creations with one another as they grew up (Ryan exclaims "the world is our Lego set now!"), and they've gone on to write some of the most popular songs in the U.S., including "Way Less Sad," "Bang!," and others. Their rise to fame is launching them into an amphitheater tour, and fans can expect new AJR music before the band hits the road, Jack and Ryan confirmed to iHeartRadio during an interview before the American Music Awards, which aired Sunday night (November 21): "There will be new music out before the tour…next year," Jack said, noting, "that's the first time we've said that."
New material will follow OK Orchestra, the album AJR released in March. AJR explained to iHeartRadio in February that one of the album's most famous tracks, "Way Less Sad," "is a song not quite about being doomed anymore, but not being all the way better. And it's kind of celebrating that weird little compromise in between."
Embarking on their upcoming tour, the brothers are setting out to confuse their audiences – but in the best way. Ryan explained that their goal is a nod the famous performance art company, Blue Man Group: "We remember seeing the Blue Man Group when we were really young, and being really confused… and thinking, 'I don't know what they could possibly do next,' and then they do it, and it relates back to something that they did earlier, like 'oh my god, how'd they even think of this stuff,' I'm glad I was confused because now it's amazing how it's paid off." (But no, he didn't give away any spoilers).
The brothers/bandmates explained that there's a story behind every single one of their songs. The concept for "Weak" sparked from a sticker in the bathroom of a bar. "Bang!" started with "Broadway horns," and the trio revisited the idea after about a year when they came up with it. Jack and Ryan credited their dad's vast appreciation for music for their own wide-spanning inspirations. They noted that oftentimes, "people aren't just fans of hip hop, (or) just fans of alternative. People like all music. They just like songs." So, while the Beach Boys are "probably our favorite band of all time," they won't turn down listening to JAY-Z, old country music, 1920s tunes and more.
"We've never played venues this big before," Jack said of AJR's upcoming tour. "Some of them range up to like 15,000 people…which is a number beyond our wildest dreams to perform for. That's gonna be really, really exciting…
"We really treat (the tour) equal to the music, and I think any fan that's seen us before can sort of attest — we try to put on an experience rather than just a concert," he continued. "The production is pretty wild… and just to put that on for the fans and give them that is really, really amazing. Each individual day is such a feat at the end of the day that we actually pulled it off. So, touring is really something else for us."