Peter Jackson Details The Beatles' Greatest 'Battle' In Making 'Let It Be'
By Andrew Magnotta @AndrewMagnotta
November 22, 2021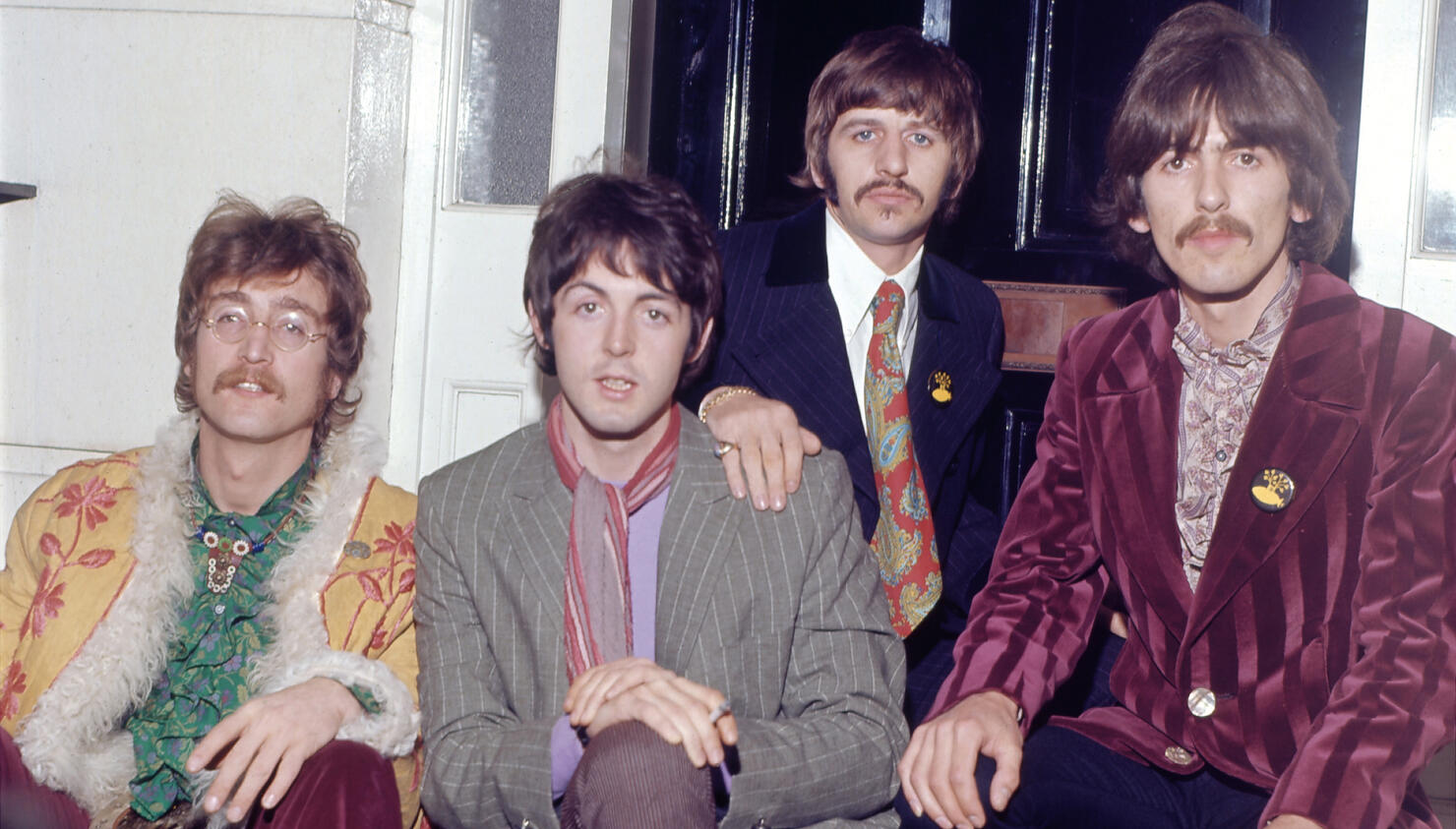 Photo: Michael Ochs Archives
The Beatles agreed to allow director Michael Lindsay-Hogg document the 1969 sessions for what became their Let It Be album, but they didn't make it easy for him.
Lindsay-Hogg was determined to gather as much material as he could, both candid and otherwise. But the Beatles were often reluctant partners, especially as they set about writing and recording an album inside a proverbial fishbowl.
Director Peter Jackson spent four years exploring and enhancing outtakes from the 1970 Let It Be film for his upcoming series, The Beatles: Get Back, which arrives this weekend on Disney+. He says friction between the original director and the band set up a "wonderful running battle" between the two sides, which subtly plays out on-screen.
"Michael is determined to try to capture as much candid material as he can," Jackson tells Uncut in a new interview. "There's this on-going battle between Michael and The Beatles, 'cause they're aware that he's doing this.
"Michael employs some techniques to try to get them on film in much more of a candid way. He would get the cameraman to set up the tripod, set up a shot, press the button and then walk away as if they're off to have a cup of tea. And the camera would have a 10-minute roll of film in it, and it would just be quietly rolling. He used to put some tape over the red light. And Michael would also hide microphones everywhere to try to capture candid conversations."
But the Beatles, uncomfortable as they were, devised a counter for just about every one of Lindsay-Hogg's tricks, Jackson said.
"What John and George used to do is if they were in a conversation, they would turn their amps up loud and they'd strum the guitar. So all Michael's microphones were recording was this loud guitar. What we've been able to do with artificial intelligence-based technology is strip the guitars off now and expose the private conversations that they had. Some key parts of our movie feature private conversations that they tried to disguise or tried to cover up at the time that he was recording them."
Jackson has suggested before that the back-and-forth between the Fab Four and the filmmaker, and the limitations of film technology of the day, likely had a drastic impact on the resulting Let It Be film. The documentary was poorly received by fans (it arrived after the band announced its breakup) and much-maligned by the band members themselves.
Lindsay-Hogg shot close to 60 hours of film and recorded more than 120 hours of audio during the album sessions. Jackson, a lifelong Beatles fan, says he still can't believe so much candid footage exists.
He says what his team was able to do in editing and repairing the audio offers a clearer picture of who the band members were and how they related to one-another at that late stage in their career.
"When they don't know they're being filmed you are getting a 100 percent pure look at the real guys, which doesn't really exist on film, particularly, anywhere else."
While surviving-Beatles Paul McCartney and Ringo Starr have been supportive of Jackson's film, they admitted to having some nerves about how they would come across the second time around. Jackson applauded them for handing him the reigns and not demanding a final say in his editing.
"I get the feeling that history has arrived... and there's no concern about their image anymore" added the multi-time Academy Award-winner. "One of them said that they watched it and found it one of the most stressful experiences of their entire life, 'But I'm not gonna give you any notes.' They're a little nervous… there's a degree of courage on their part. They're pulling the curtain away."