LeBron James Gets Two Courtside Fans Ejected In His Return From Suspension
By Bill Galluccio
November 25, 2021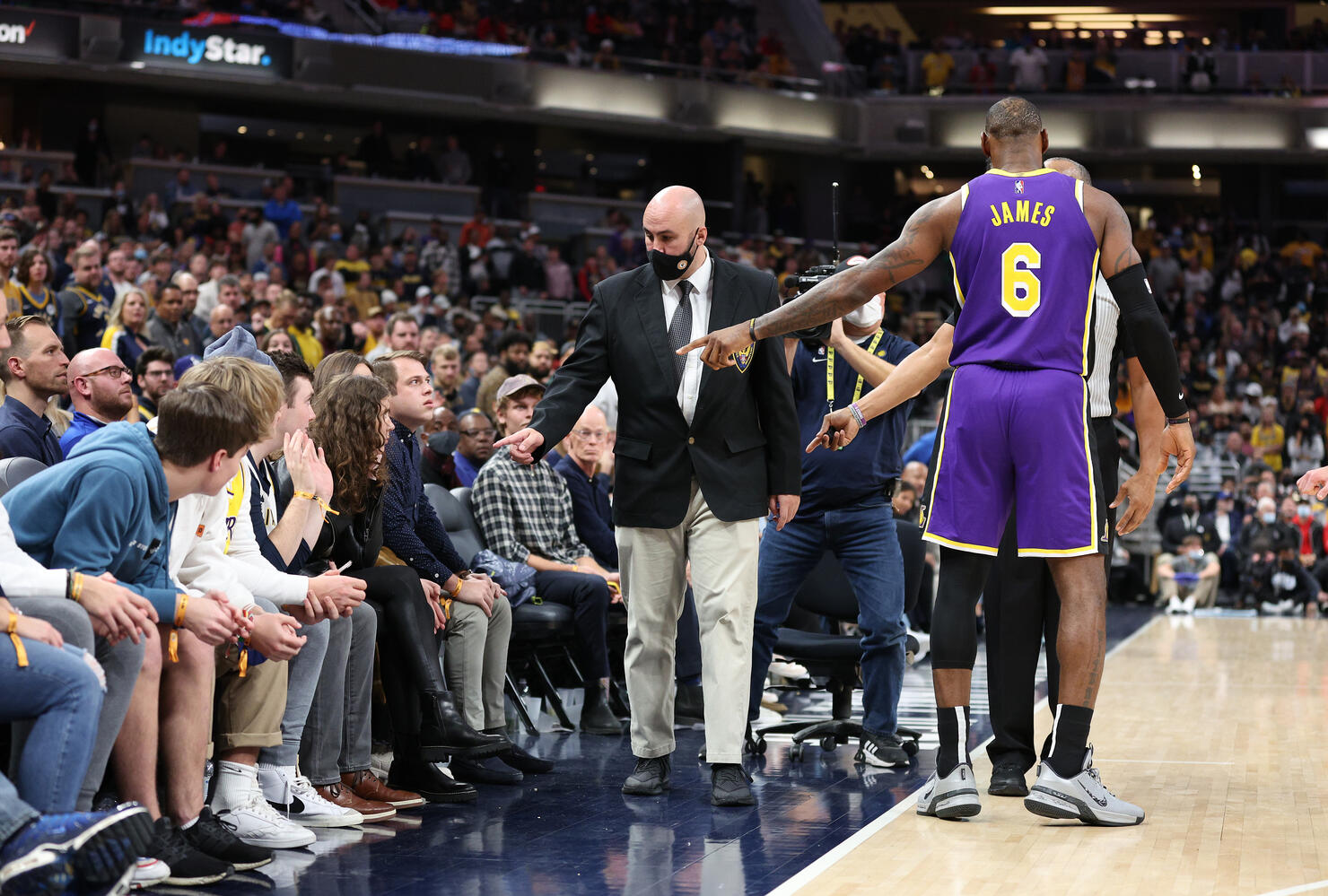 LeBron James had his best game of the season after returning from a one-game suspension as he led the Los Angeles Lakers to a 124-116 overtime victory against the Indianapolis Pacers on Wednesday (November 24) night.
James put up a season-high 39 points, including a go-ahead three-pointer in overtime and another one that gave the Lakers a six-point lead.
LeBron's clutch shooting wasn't the biggest story of the extra period. With 2:29 left in overtime, James spoke to referee Rodney Mott and pointed out a man and woman who were sitting in courtside seats. After a brief discussion between Mott and arena officials, the pair of fans were escorted out of the arena by security.
As they were leaving the court, the female fan made a pouty face and crying motion towards LeBron.
It was unclear what the fans said or did to get ejected. After the game, James did not provide details about what they said.
"When obscene gestures and language come into it, (it) can't be tolerated," James told reporters. "There's a difference from cheering for your team and not wanting the other team to win and things I would never say to a fan, and they shouldn't say to me."
"That shouldn't be tolerated in our game from nobody. I would never say it to a fan, and a fan should never say it to a player," he added.