Paul McCartney, Ringo Starr Pay Homage To George Harrison 20 Years Later
By Andrew Magnotta @AndrewMagnotta
November 29, 2021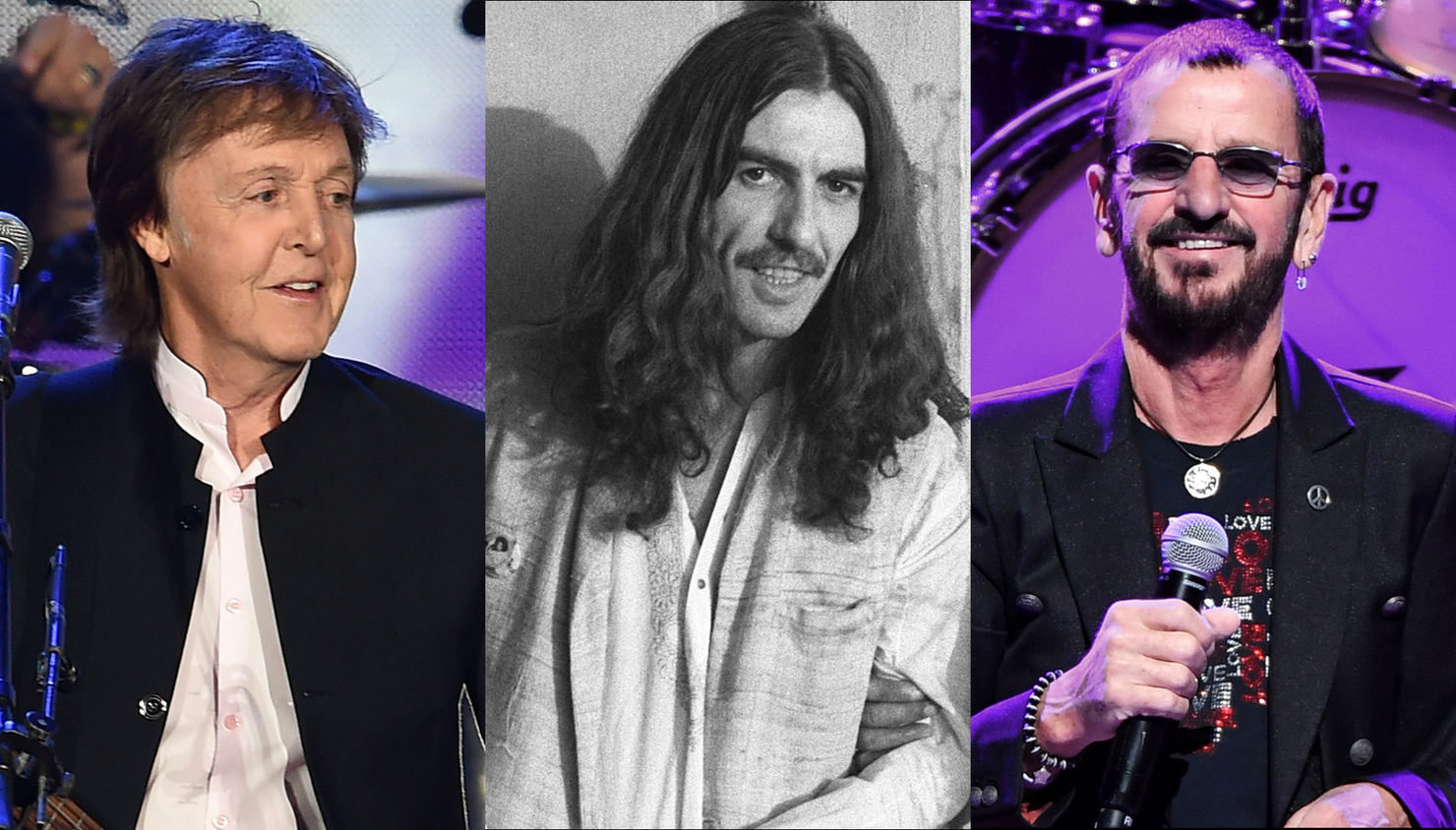 Paul McCartney and Ringo Starr each shared poignant tributes to their late-Beatles bandmate and friend George Harrison to mark 20 years since his death.
Harrison passed away on November 29, 2001, at age 58 after a long battle with cancer.
"Peace and love to you George I miss you man," Ringo wrote in a Tweet shared Sunday. "Peace and love Ringo."
"Hard to believe that we lost George 20 years ago," McCartney added early Monday. "I miss my friend so much. Love Paul."
In the 2011 Harrison documentary Living in the Material World, Ringo recalled his emotional final visit with George, which was in Switzerland where George was undergoing cancer treatment.
"I was going back to Boston, 'cause my daughter had a brain tumor," Starr said. "And I said, 'Well, I gotta go to Boston,' and he goes — they're the last words I heard him say, actually — and he said, 'Do you want me to come with ya?' So that's the incredible side of George."
The anniversary comes following the premiere of The Beatles: Get Back documentary series on Disney+ this past weekend. The Peter Jackson-directed series looks at the making of The Beatles' Let It Be album, using audio and video recorded during the writing and recording of the album.
A major turning point in the documentary involves Harrison walking out of rehearsals, briefly quitting the The Beatles over frustration with writing process and with his bandmates' insistence on sailing to Libya for a grand comeback performance.
Harrison returned to the Beatles after five days and the band recorded two more albums in 1969 — Let It Be and Abbey Road — before disbanding for good early the following year.