Pat McAfee Donates $2 Million To High School Alma Mater's Athletics Program
By Jason Hall
December 3, 2021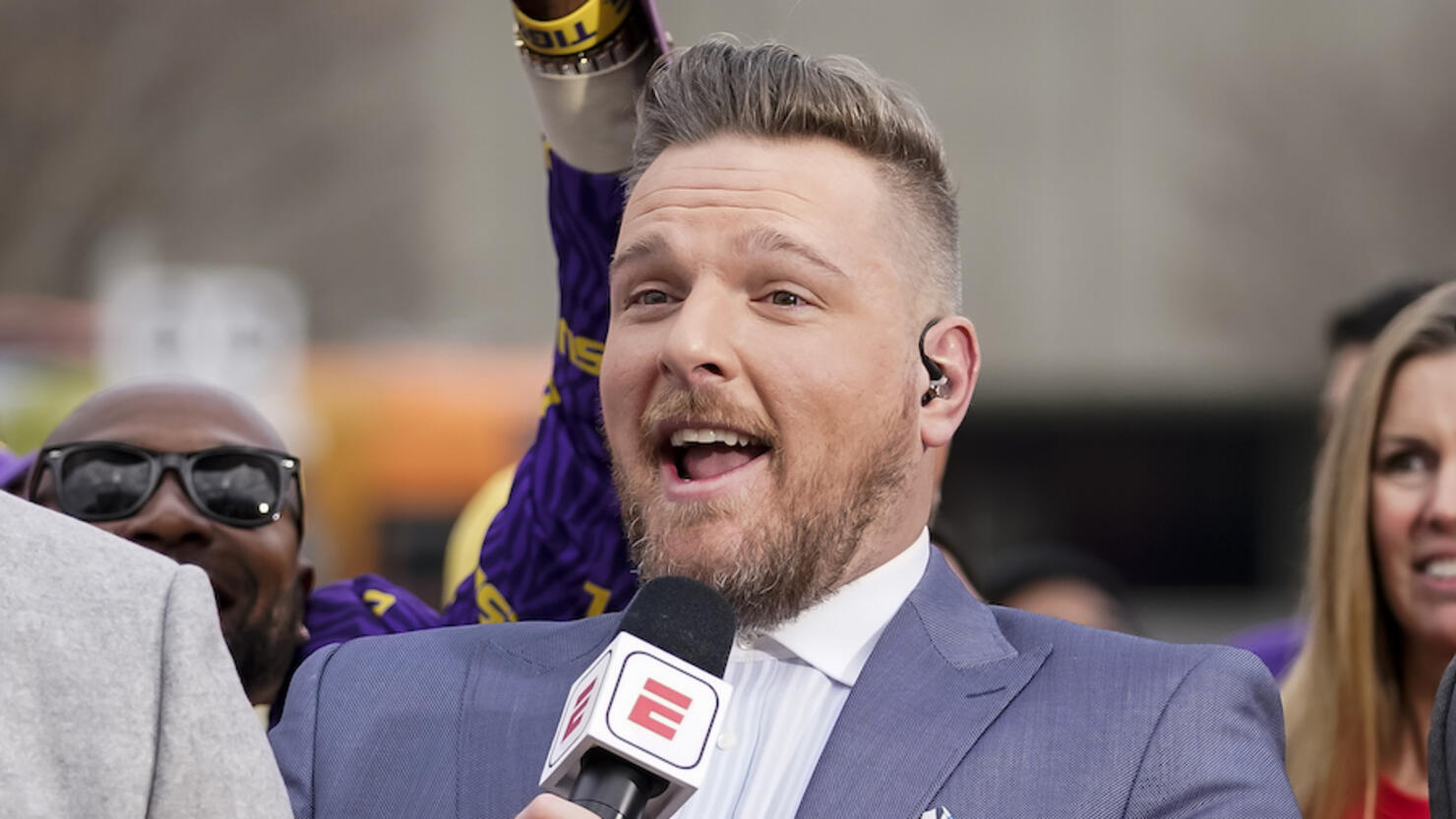 Photo: Getty Images North America
Plum, Pennsylvania's favorite son gave back to his high school alma mater's athletic program in a huge way.
Former Indianapolis Colts punter and current sports media star Pat McAfee donated $2 million to Plum Athletics, CBS Pittsburgh reports.
McAfee graduated from Plum High School in 2005 and was a three-sport athlete, lettering in football, soccer and volleyball, before accepting a scholarship to West Virginia University as a kicker on the Mountaineers' football team.
"I am so lucky I grew up in Plum," McAfee said on KDKA's Living Room Sports in June 2020. "Hardworking people, great people, and the greatest sandwich shop in the world – Rudy's Subs."
Earlier this year, McAfee chipped in two large donations to a GoFundMe account created to raise money for Nesbit's Lanes, TribLive.com reports via WPXI.
The GoFundMe page set a fundraising goal of $100,000 and finished with a total of $124,298 raised thanks, in large part, to donations of $20,000 and $15,892 made on behalf of "Pat McAfee Inc."
"Nesbit's is a staple of the Plum community," McAfee told TribLive.com. "I've had the privilege of bowling there, hanging out there and using their parking lot in times of need in high school."
McAfee also donated $20,000 to 102.5 DVE Rocks Children's Radiothon to benefit UPMC Children's Hospital of Pittsburgh in September.
McAfee, who now resides in Indianapolis after spending his entire eight-year NFL career with the Colts before retiring in 2017, has stayed loyal to his Western Pennsylvania roots, which includes naming his sports gambling podcast 'Hammer Dahn' after the heavy Pittsburgh accent pronunciation of "hammer down," as well as dropping numerous other Western Pennsylvania lingo throughout his 'Pat McAfee Show' broadcasts.
McAfee, who represented Pittsburgh and won the NFL's 'Punt, Pass and Kick' competition for 14- and 15-year-old boys in 2002-03, also famously recounts the story of Steelers legend Troy Polamalu stopping him from scoring a seemingly would-be touchdown in front of friends and family at Heinz Field by uncharacteristically covering the "C gap" during a fake field goal attempt, with the play instead being audibled into a successful field goal by Adam Vinatieri.